Accidents can happen anytime and anywhere, mainly due to someone else's negligence. It could be a negligent driver, using defective products, careless property owners, or hazardous workplaces. If your loved one died wrongfully, it's just right that you get compensation. Untimely death has a domino effect on a family's life, from emotional to financial aspects. The best thing that you could do is to recover damages. Speak with the right Los Angeles wrongful death lawyer and contact LA Injury Group for professional help. Call (818) 240-1800 for a free evaluation of your case.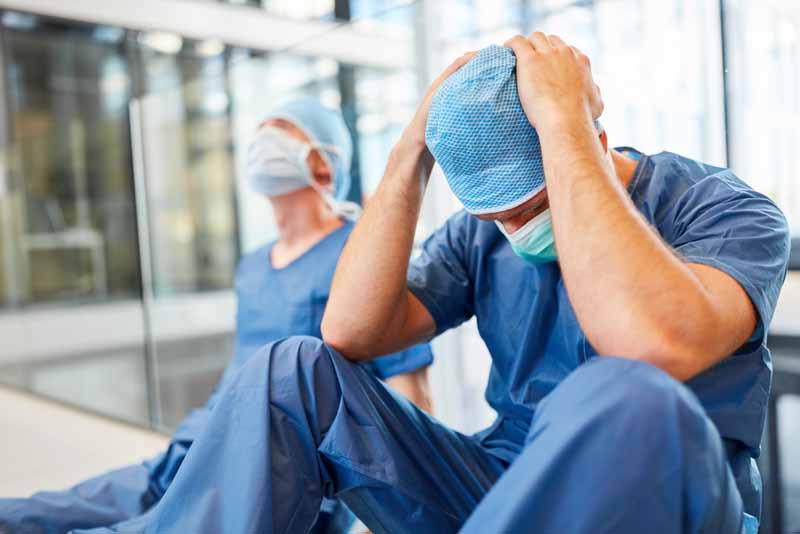 Right Los Angeles Wrongful Death Lawyer: What is Wrongful Death?
Wrongful death is when a person died because of the negligence of other people or deliberate action. A wrongful death claim, on the other hand, is a kind of tort claim that enables surviving family members to ask for financial compensation for the death of their loved one. When any type of wrongdoing, is to reproach for the injury that eventually proved lethal for a victim, the liable person should pay damages.
Legally speaking, a wrongful death action is a legal claim that results when someone dies due to another person or entity's wrongful gesture or recklessness.
A wrongful death claim isn't a murder or even a homicide trial. Besides, it's not either a criminal case. Rather, it's a claim presented to the civil courts. It aims to hold the responsible party civilly and not criminally liable for another person's death.
Your family is eligible to file a wrongful death lawsuit with the help of the right Los Angeles wrongful death lawyer, regardless if the defendant perpetrated a crime or not. At the same time, your family can bring a civil wrongful death claim after a premeditated action as an ongoing criminal trial against the liable person. Likewise, your family may have grounds for a wrongful death lawsuit for an inadvertent misdemeanor. Such as accidental negligence.
What Causes Wrongful Death?
There are several circumstances that cause wrongful death which all boils down to negligence. It includes:
Workplace injuries
Vehicle accident (car, motorcycle, bus, truck, bicycle, etc.)
Medical malpractice (drug overdose, insufficient or wrong medical care )
Reckless driving (speeding, distracted driving, driving, driving under the influence)
Pedestrian accident
Defective product
Slip and fall accident
How to Prove Your Loved One Died Wrongfully?
Before recovering any compensation or damages for your loved one's demise, you must prove that he or she died wrongfully. The right Los Angeles wrongful death lawyer can help you prove that. You need evidence that someone has been neglectful that caused your loved one's death.
You don't have to prove that the defendant attempted to kill your loved one or has the intention to harm or cause injury. Rather, the burden of proof relies on the legal theory of negligence. It consists of four major elements that your hired lawyer must be able to prove. These are:
Duty of care owed. The defendant should have owed your loved one a reasonable duty of care. The particular obligations owed to the victim will bank on his relationship with the defendant.
Breached or violated the duty of care. You need to prove that the liable party breached or violated his duty of care. A breach is any action or negligence that transgresses the defendant's duty of care. If another individual has done something unusual, the defendant might be culpable of a breach of duty.
Cause of accident or injury. What should be the cause of the injury or accident that lead to your loved one's death, is the defendant's negligence. It must be proven that your loved one's sudden death is more probable not to have occurred if not for the defendant's carelessness.
Acquired damages. Lastly, your family needs to prove that the accountable person's negligence owes you compensable losses. The right Los Angeles wrongful death lawyer will help you identify the damages associated with your loved one's death. It includes lost salaries, medical bills, burial and funeral expenses, and others.
Who Can File a Wrongful Death Claim?
California has specific laws that limit the people who will have legal rights to file a wrongful death claim. Only specific relatives of the departed person may file such a claim. These are:
Surviving spouse or domestic partner
Surviving children (including stepchildren)
Putative spouse
Children of a putative spouse
Parents
Siblings
What is the Statute of Limitations for Filing a Wrongful Death Claim?
The surviving family has two years to file a wrongful death claim from the date of their loved one's untimely death. It may or may not proceed with a discovery rule exemption.
Get Help from the Right Los Angeles Wrongful Death Attorney
The LA Injury Group knows and understands how you feel. You have to the right place and at the right time. Our experienced and skilled Los Angeles wrongful death lawyers will help you all the way. We'll be with you from start to finish of the legal proceeding. We are here to defend you and fight for your legal rights. Our compassionate lawyers work harder to ensure that you'll get the compensation you deserve. We work on a contingency fee basis. Call us today at (818) 240-1800 for a free consultation.