We spend a lot of time in these blogs talking about "what to look out for." Here's what to be worried about from insurance companies. Here's how someone from the insurance company may seem like your friend, but really they're there working for the insurance company, and so forth. Many of our blogs serve as warnings; letting you know about potential pitfalls to be avoided in a wide variety of cases. In this blog, we're going to discuss some of what you can look for in a wrongful death lawyer. These are specific skills and abilities that we look for in our attorneys.
Compassionate Wrongful Death Lawyer
In popular culture, lawyers are not thought of as too compassionate. Indeed, the stereotypes all seem to run in the opposite direction: lawyers are sharks and so forth. However, when you have a wrongful death case, compassion is one of the most important qualities to look for in a lawyer. Wrongful death cases just aren't like other kinds of cases. These cases involve a family looking for help in their time of sorrow. So, it's important to have a lawyer on your side who understands what that means and can treat the case properly.
Over the years, we've seen far too many lawyers at other firms who just treat wrongful deaths like any other case; as if the loss of a loved one was the same as a fender bender at a stop sign. They sleepwalk through the case, negotiate with the insurance company half-heartedly, and then take the first deal that the other side offers them. Then, these lawyers have the temerity to go back to their clients and say: "that's all I could do." We refuse to do any of that.
When you come to the LA injury Group, we treat each of our clients like family. That's important to us, because many of us have large families. So, we know what it means to stand up for family. By that same token, we know what it's like to lose someone. With that in mind, we treat every potential client who comes through our doors the way they should be treated. While we're on this topic, we do recommend that you schedule a free consultation as soon as possible in your case.
A Lawyer that Tells the Truth
One of the many reasons we stress to potential clients that they should schedule a free consultation as early as possible with a wrongful death case is so that they can know whether or not they have a case very early on. This means that they don't have to keep worrying, or being unsure. You schedule an entirely free appointment with us; we'll bring you in as soon as we can. From there, our trained professionals will sit down with you and listen to your story. We'll chime in as we see fit, but that first moment is for you to tell us what's going on. After that, we can make a determination.
There's no reason to avoid this, or not to do it. The worst thing that can happen is we decide the case isn't for us, in which case, you've lost nothing. By that same token, if we do see that you have a case, we can help you to get all of the compensation you deserve for the loss of your loved one. That possibility is worth going through with the meeting. Sometimes, cases work on deadlines, and you want to be able to get attorneys on your side as quickly as possible. Another reason to get an attorney on your wrongful death case early on is to investigate before the evidence disappears or is damaged.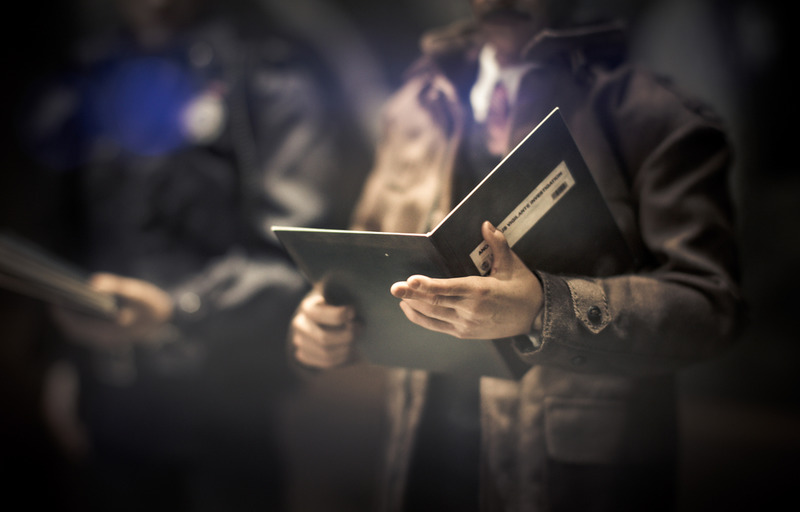 Thorough, Professional Investigation
The loss of a loved one through the negligence or malice of someone else is a genuine tragedy. It can leave a person in a state of shock. That state of shock can last for days. It's perfectly natural and utterly understandable if you don't want to hire attorneys very quickly for your wrongful death case. Everyone process grief and loss in their own way. However, whenever possible, we always tress to prospective clients that it can make the entire case easier if they set up that free consultation quickly.
The reason for that is the investigation. In this case, we aren't just talking about the investigation we'd put together as your attorneys. Rather, we're talking about the investigation that the other side is making, too. See, after an accident that claims someone's life, the insurance company is going to launch their own investigation. However, unlike some surviving loved ones, they aren't going to worry about starting the investigation. They're going to do it immediately. In all likelihood, they'll start it the day of your loved one's passing, as soon as they hear that your loved one has passed.
So, if there's evidence to be found, they'll find it. That may sound like a fine thing, but remember: the truth is not necessarily the goal of the insurance company's investigators. Rather, they're looking for evidence that makes it so they don't have to pay you as much money as you should be owed. So, whatever evidence they'll be able to find, they'll want to paint it in that light. Many times, this is all the insurance company has to rest their case on.
If you don't have a great law firm with at track record of success, this can be a real problem. Many smaller law firms don't have the resources that we do. So, they can't bring in that same team of professionals. Then, what happens is the suit goes to negotiation (or even into the courtroom) and the insurance company wins over the grieving surviving family member. The reason for this can be because if the law firm doesn't have investigators to find the truth, then all the court will hear is the investigators for the other side, and they're skewed view of what really happened.
The LA Injury Group Advantage
Here, however, we have our own team of investigators. These are pros that we've trusted for many years. They can gather the evidence quickly, and put together what actually happened. That way the insurance company can't spin things – they can be pinned down by the truth. We mention that you should start this process as quickly as possible for a few reasons. Obviously, you don't want to give the insurance company and their investigators too big a head start. The quicker you can put the LA Injury Group in your corner, the better for your case.
Another reason to contact us early is that evidence can disappear. For example, if your loved one was in a car accident on the road, the debris will be cleared out of the way soon. If your loved one was involved in a slip and fall accident, the owner of the location the fall occurred at could try to fix the area or even demolish it quickly. If that happens, it can severely impact our investigation. Evidence, even important, critical evidence can disappear sometimes. By bringing us in early, you give yourself (as well as those counting on you financially) your best chance to get what you deserve.
To be clear, even if you do wait a minute to call us, that's perfectly fine. We have a proven track record of getting our clients the compensation that they deserve in these kinds of cases. Obviously, no compensation makes up for not being able to see a loved one again. But, the money can help. It can make this incredibly difficult time just a little bit easier. Your loved one would want to see you happier, with extra money in your pocket. Start the process today by sending us a message through our site or giving us a call at (818) 240-1800.