Many people still prefer to use rideshare services for cheap transportation. Rideshare services in California continue to increase with each passing day. However, the growth in using this service also increases the risk of road accidents.  Motor vehicle accidents are common in California which usually involves rideshare vehicles. If you or a loved one sustains injuries from a rideshare accident, it's better to speak with a well-versed Los Angeles rideshare accident lawyer from LA Injury Group. Call us at (818) 240-1800 so we can help protect your rights and analyze your case for FREE.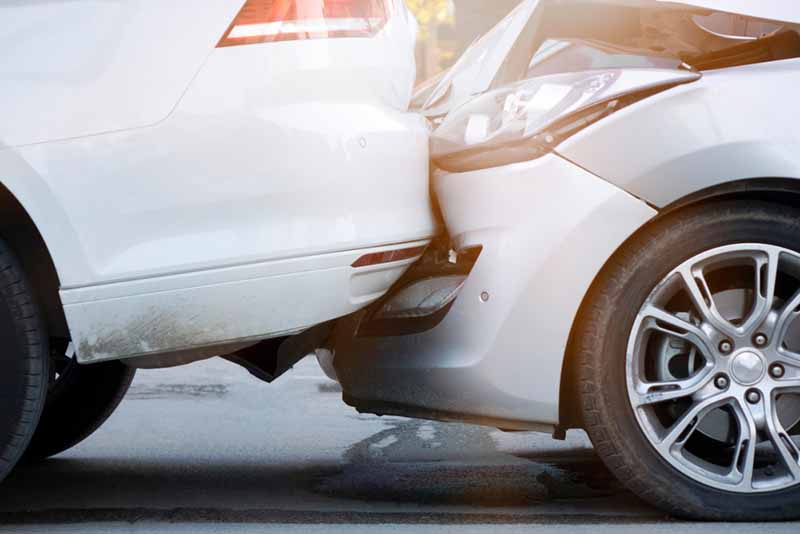 What Causes Rideshare Accidents in California?
Road accidents are usually caused by negligence, either by the driver, the city, the pedestrian, or other factors. Some of the reasons why rideshare accidents happen in California include:
Distracted Driving
A rideshare driver that navigates the app is obviously a distraction while driving. Likewise, when he's eating, drinking, or talking on his phone while driving takes his attention away from the road.
Speeding
Speeding happens when the rideshare driver exceeds the speed limit the law imposed. This breach of traffic rules can result in a disastrous road accident.
Fatigue or Sleepy Driving
Most rideshare drivers take as many bookings as they can to earn more. However, this can also lead to a lack of rest and sleep, making them sleepy to too tired while driving. When they fall asleep while behind the steering wheel, a catastrophic accident may occur.
Driving Under the Influence (DUI)
Some rideshare drivers use drugs to keep themselves awake or alert if they want to stay on the road working for long hours. Others take alcohol even if they know they still have work to do.
Inclement Weather
The weather is unpredictable and if the rideshare driver isn't experienced or careful on the road, a tragic accident may happen. He must know what to do or should know how to handle such situations while driving to avoid accidents.
Whatever the nature of your accident while on a rideshare service, speak with LA Injury Group's well-versed Los Angeles rideshare accident attorney to help protect your rights and to know what are your options. 
With the legal assistance of our experienced Los Angeles rideshare accident attorney, we can help you file a claim that aims to award you compensation for what you have endured.
Well-versed Los Angeles Rideshare Accident Lawyer: What Should You Do After a Rideshare Accident?
The procedures apply to both rideshare service passengers and the driver of another vehicle. After the accident, you need to call 911 for immediate medical attention whether you have no sign of superficial or external injuries or have minor, or major injuries. Either way, you still need proper medical attention which will serve as evidence when filing compensation.
Call the authorities to check on the accident and to have a police report that you can use as evidence once you file a claim. It's also crucial to take pictures or footage of your injuries, and your wrecked car if you're the driver of another vehicle who suffers injuries as well.
Most Common Injuries that Victims Sustain in a Rideshare Accident
A rideshare accident is no different from a car accident where victims (passengers and drivers) sustain injuries, from minor to severe. Medical treatment is expensive and the only way to recover damages is to file a personal injury case against the liable party with the help of a skilled Los Angeles rideshare accident legal representative from LA Injury Group. 
Fractures
Because of the strong impact of the accident, any part of your body may suffer fractures. It could be in the legs, arms, trunks, or even your head.
Head and Back Injuries
Victims can hurt their heads and back from the strong impact of the crash. They can bump their heads on the vehicle's dashboard or windows, causing severe injuries to the skull or even the brain. Back injuries, on the other hand, reduce your sensation over your extremities. You'll have reduced tingling sensations, muscle weakness, and pain in the arms, and legs to name a few.
Whiplash
This type of injury may show its presence for several hours or days before you see or feel the symptoms. A more severe injury can lead to ruptured ligaments, disc damage, and a fractured spinal cord.
Spinal Cord Injuries
As a rideshare accident passenger victim, you may also hurt or injure your back because of the negligence of another party. You'll sustain damage to your spinal cord, spinal canal nerves, and spinal column disks to name a few.
Traumatic Brain Injury (TBI)
The driver of another vehicle, his passenger, and the rideshare's passengers are likely to suffer traumatic brain injury depending on how strong the impact of the crash was.
Loss of Limbs or Other Body Parts
A limb or any body part that suffered severe damage might require amputation because of crushed bones or a disjointed body part to save the victim's life. This scenario is a frustrating experience for the victim as it can hinder him from doing the same tasks or activities as before the accident.
What Compensation Can You Get as a Victim of a Rideshare Accident?
Based on the circumstances or severity of your injury or losses, you are eligible to recover damages including economic and non-economic damages. These are:
Medical expenses (past and future)
Rehabilitative care costs
Lost wages (present and future)
Emotional distress
Pain and suffering
Loss of enjoyment of life
Permanent disability/disfigurement
Wrongful death (in case the rideshare passenger or other vehicle driver dies)
Get Help From an Experienced Los Angeles Rideshare Accident Legal Representative
 LA Injury Group understands your concerns regarding the piling medical expenses and drained savings when you can't get back to work. Our experienced Los Angeles rideshare accident attorneys works harder and more efficiently to establish a successful case against the defendant or liable party. Not only we'll fight for your rights but also maximize the compensation you deserve. 
Call (818) 240-1800 today and schedule a free evaluation of your case. We work on a contingency fee basis. Your health is our priority. No fee unless we settle a verdict for you.