The latest National Institute for Occupational Safety and Health investigations show that many workers in the logging industry are not aware of the risks involved. Most are not complying with the procedures of the Occupational Safety and Health Administration standards. If you are a Californian worker in the logging industry and sustained an injury, you need to consult a loggers' injury lawyer.
Logging is by far the most dangerous job in the United States. Loggers utilize mechanized equipment or tools to fell a tree. This makes the fatal injury rate of 97.6% per 100,00o loggers. 
Loggers' Injury Lawyer: Most Common Accidents That Loggers Usually Encounter
Loggers can suffer one or more injuries while doing their duties. Below are the most common injuries people in the logging industry may encounter:
Struck by Falling Objects or Large Woody Debris
When taking down a tree, it is possible that loggers will get struck by falling objects. These include trees, branches, tools, and machinery parts that break loose. 
Timber Lorry Accidents
Logging trucks or timber lorry accidents usually occur when the logs are not properly hauled into these lorries. In cases like this, the logs can roll off from the truck and cause injury while on the site or on the road.  
Jammed Equipment
There are mainly two kinds of equipment that loggers use which also may cause injury and accidents. These are chainsaws and skidders.
Chainsaws can break down and cause recoiling as well as kickbacks. Skidders, on the other hand, are massive vehicles used for hauling huge cut logs from the forest. It contains many moving parts that can malfunction. Both circumstances can result in a dangerous accident.
Equipment Rollovers
Heavy equipment used in the logging industry also falls or even rollovers. Due to its enormous size and weight, it can cause serious injuries, or worse, death. Insufficient training, handling errors, and changes in the work areas such as soil or weather conditions contribute to equipment rollovers.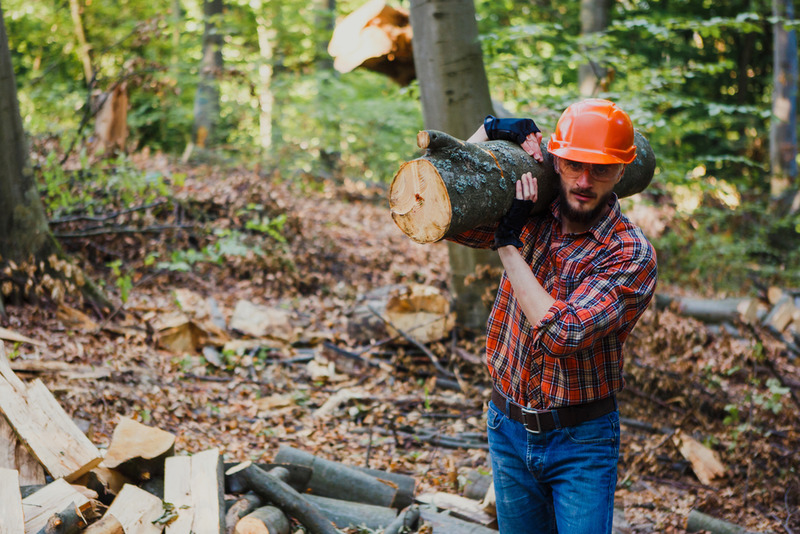 Other Kinds of Logging Casualties
Some incidents that result in injury involves braving to cross the bridge, unsure if it can carry the weight of the load. Shovel accident is another thing when workers neglect to establish contact. Operators and workers alike should recognize the procedures and position of each other. 
Moreover, concealed limbs and broken treetops can cause death to loggers when hauled out. Trees that fall in the wrong direction can cause injury or even death for unsuspecting workers. 
Most Prevalent Injuries Loggers Usually Suffer 
The logging industry is one of the most dangerous jobs in California. Some of the most prevalent injuries that loggers usually suffer include the following:
Gashes or even loss of body parts

Back injuries 

Brain Injuries

Psychological problems such as stress and despair

Broken or Fractured Bones
What Should You Do If You Sustained Injury While Logging?
If you suffered an injury from a logging accident, the following are what you must do:
Seek medical attention and treatment for the injury

Maintain all documentation which includes medical treatment and all successive care

Gather and uphold proof correlated to the accident  

Consult a reputable loggers' injury lawyer 
How to File a Logging Claim?
A logging trial is a legal claim generally filed after a logger suffered an injury or injuries related to his work. It is usually brought as a workers' compensation claim. A reputable loggers' injury lawyer can help you file a claim for your damages. 
Additionally, it can be a claim against a third party who is likewise liable for the accident. They can either be entirely or accountable to some extent for the logger's injury. Besides, they provide an additional option for recovery for an injured logger.  
In case of death, a wrongful death claim is instead filed. When the logging claim is successful, the injured victim can recover the following benefits:
Payment for medical bills

Vocational improvement

Permanent disability benefits

Temporary disability benefits
Why Do You Need a Loggers' Injury Lawyer When Claiming Workers' Compensation?
A few people believe that it is not necessary to speak with a lawyer when claiming workers' compensation. But, it is necessary to recognize that law is the answer to noting and figuring out sources of recovery for your damages. 
Embodied in the workers' compensation claims is your entitlement, as an injured logger, for recovering medical expenses. Also, it will cover injuries and temporary disability as remuneration as part of your lost salary while you are recovering. However, it will not cover upcoming lost wages in the future and other things that will make you whole again. This also includes pain and suffering.
Finding the Reputable Loggers' Injury Lawyer 
There are many loggers' injury lawyers out there and it can be difficult which one to work with. You do not have to look far because LA Injury Group provides the most comprehensive help. Our team of loggers' injury lawyers works hard to make sure that you get the compensation you deserve.
Let us talk about how we can help you win your case. Call us now at (877) 678-4689 for a free case evaluation.