Riding a bicycle has many advantages. It's not only fun and trendy, but it's also eco-friendly and a good exercise for heart health. However, some motorists are seldom cautious to respect the space around bicycle users. If you encountered an accident with a vehicle while riding a bike, it's better to speak with a reputable LA bicycle accident attorney.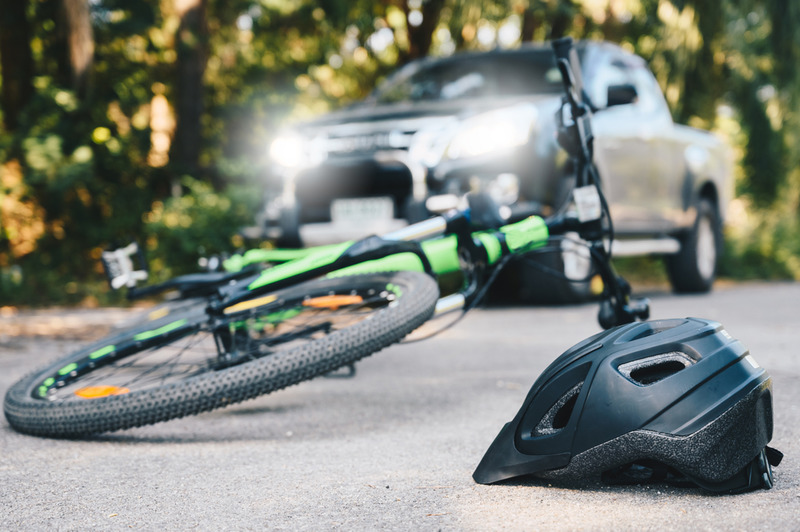 Most Common Causes of Bicycle Accidents in Los Angeles
Generally, there are several different reasons why bicycle accidents happen, but all boils down to negligence. When this happens, bicycle users are usually less protected since they are exposed. Drivers, on the other hand, are more protected because they're inside of their vehicles wearing a seatbelt. Below are some of the most common causes of bicycle accidents in Los Angeles:
Left-Turn Collisions
A vehicle that's already in the intersection to make a lefthand turn can cause a serious bicycle accident when a bicycle user approaches the intersection. The driver who doesn't pay attention can hit or pull directly in front of the bicyclist. This can cause the victim to slam into the side of the car. 
Right-Hand Turn or Right Hook Collisions
As both bicyclist and vehicle come closer at an intersection, the car suddenly makes a right-hand turn. The vehicle crossed the bicycle lane and collided with the bicyclist, who's going straight. There are also instances when the driver neglects to use the turn signal to alert the bicycle user. 
Collision at Intersections
A bicyclist halts at an intersection, but the vehicle driver didn't, which resulted in a rear-end crash. Most often than not, vehicle drivers drive too fast or don't provide enough space between their vehicles and the one they're following. It will be too late for them to hit the brakes, especially in distracted driving.
Collisions with Doors
A driver or a passenger opens the door of a vehicle from the inside without checking whether a vehicle, person, or bicycle is approaching. This can result in severe injuries such as broken bones because drivers and passengers don't check their mirrors before opening the doors of their vehicles.
Impaired Driving or DUI
Impaired driving usually applies to drunk or intoxicated drivers. They generally experience a hard time paying attention and not knocking other vehicles. Driving under the influence proves it difficult for drivers to drive without hitting anyone or anything on the road. 
Road Anger or Destructive Driving
Drivers in California are always in a rush and drive as if they own the road. It's obvious that motorists move faster than bicycle users. Like a cat on hot bricks, these drivers can become aggressive. 
They may go behind a bicycle to overtake or speed up. Likewise, they might also unsuitably pass bicyclists and come too near, eventually crashing into them. Aggressive drivers might even try to threaten or deliberately injure bicyclists. If you sustained injuries for such misbehavior, you need to talk to a reputable LA bicycle accident attorney to pursue a personal injury claim. 
Wrongly-Designed Bike Lanes or Hazardous Road Conditions
Even a government agency such as the Departments of Transportation is no exception for liability. It has the responsibility to design and keep the roads safe, which include bike lanes and paths. Bike lanes, roads, or paths that have potholes or other hazards may hold the respective agency responsible. Additionally, they are liable if the construction is poorly or dangerously designed, which can cause injury to bicyclists. 
Badly-Designed Bicycle or Imperfect Bike Helmets
Bicycle manufacturers have the responsibility to manufacture and sell safe bicycles for people to use. Manufacturers or distributors that sell a defective bicycle part or product, are liable when it caused an accident, resulting in injuries. As a victim, you can pursue a claim with the help of a reputable LA bicycle accident attorney.    
Financial Compensation for Injured Bicyclist 
The seriousness of several bicycle accident injuries can make victims sustain unspeakable losses. A reputable LA bicycle accident attorney can assess incomparable claims valued with hundreds of thousands or millions of dollars. This will assure that you get the amount you need to recuperate as much as possible. It will cover medical care, lost wages, pain and suffering, and more.
If you're an injured bicyclist, you can get compensation due to the following injuries caused by a bicycle accident:
Bone fractures

Damage to internal organs

Spinal cord injuries

Hemorrhage

Paralysis and loss of motor control

Wrongful death

Disability

Traumatic brain injuries (TBIs)
Hire a Reputable LA Bicycle Accident Attorney
Your option of hiring a reputable LA bicycle accident attorney is paramount. Seeking legal help is vital should you consider pursuing a personal injury case. The LA Injury Group has everything you need for a successful case. Our team of knowledgeable and skilled attorneys has the expertise and strategies to handle your case efficiently.
We focus only on personal injury cases and are dedicated to what we do. Our excellent track record proves that we are a reputable law firm. Call us today at (818) 240-1800 and let's discuss your case at no charge.