The wrongful death of a loved one is a shocking experience that the whole family will endure for the rest of their lives. Proving that death is wrongful is a tough one. You need someone knowledgeable enough to help you prove that your loved one died wrongfully. The LA Injury Group and its professional Los Angeles wrongful death lawyers will help you prove your loved one's wrongful death. Contact us at (818) 240-1800 and book a free evaluation of your case. 
Los Angeles Wrongful Death Lawyers: Burden of Proof
When it comes to the burden of proof, the state requires the plaintiff to point out and establish the element of negligence by a preponderance of the evidence. The juries will identify if (beyond doubt) the defendant caused the victim's wrongful death
The burden of proof of the surviving family isn't calculated by the number of pieces of evidence or who has more witnesses at the court. Rather, the evidence's quality is usually calculated as the most crucial aspect.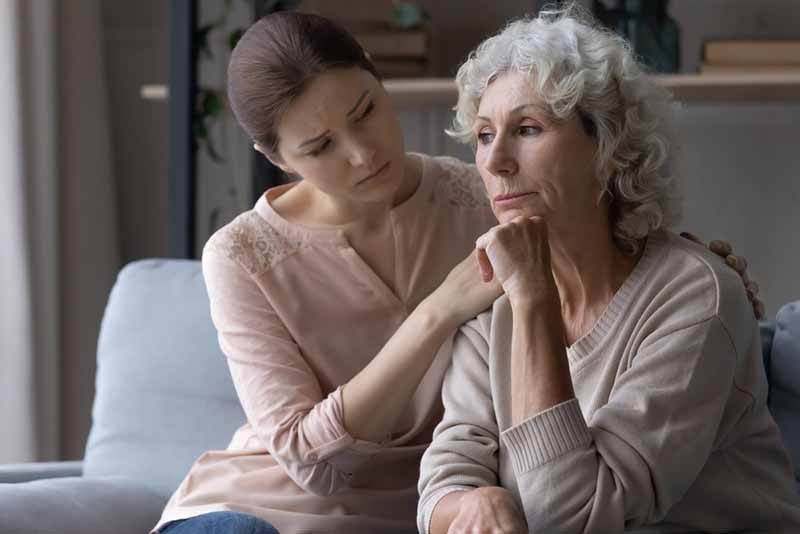 Establishing a Successful Case with the Four Basic Elements of Wrongful Death
Typically, the plaintiff (surviving family) should justify that the defendant acted carelessly or perpetrated a negligent, intentional act. The four basic elements that the plaintiff must prove are:
Negligence. When the defendant failed their duty and resulted in an individual's death, the surviving family needs to prove this as negligence.
Breach of Duty. You need to prove that the defendant (liable party) owed a duty of reasonable care to the deceased victim. The plaintiff provides proof according to the preponderance of the evidence that the decedent died from a breach of duty.
Causation. The surviving family needs to prove how the defendant's negligence caused the victim's death.
Damages: The passing away of the victim should have caused measurable damages, including medical expenses and financial losses to name a few.
Proving these elements can be difficult but with an experienced Los Angeles wrongful death injury attorney on your side gives you an edge. 
Most Common Causes of Wrongful Death
A wrongful death happens suddenly and without notice. There are several reasons that cause wrongful death to occur. Here are some of the most common: causes of wrongful death:
Work Injuries
Medical malpractice
Vehicle accidents due to distracted driving, DUI, and more
Murder or manslaughter,
Someone's negligence
Failure to drive safely
Assault and battery
Pedestrian "knock-downs"
Child abuse or neglect
Appropriateness of Wrongful Death Claim
A wrongful death claim arises when a person died because of another person's negligence and the insurance company denied the surviving family's claim. Our dependable and aggressive Los Angeles will fight for your rights and defend you from the insurance company's dirty tricks and delaying tactics.
Additionally, surviving heirs can file a lawsuit in "strict liability" when their loved one died due to a dog bite injury or mauling. They can also file a claim for a defective product in California, regardless if the defendant was not reckless.
Recoverable Damages in a Wrongful Death Case
The plaintiff seeks to recover damages to compensate them for the value of the support they should have received if not for the untimely death of their loved one due to someone else's negligence. Such recoverable damages can encompass economic and non-economic losses
Economic Damages. This is compensation for justly demonstrable financial losses, such as:
Medical expenses of the victim before death
Lost earnings (past and future)
Repair or replacement cost of damaged property
Loss of utilization of damaged property
Economic value of domestic services if the victim had lived
Burial and funeral expenses
Loss of financial support from the deceased family member
Non-Economic Damages. It pertains to compensation for personal, non-monetary losses awarded to the surviving family, which can include:
Emotional distress
Loss of consortium
Inconvenience
Pain and suffering
Disfigurement
Loss of protection, affection, moral support, and guidance
Loss of sexual relations
Loss of society and companionship
There's no fixed criterion for concluding the amount of non-economic damages in a wrongful death case. The court can award any reasonable value according to the presented evidence and sound judgment.
Punitive Damages. It refers to damages the jury awards to the decedent's surviving family as punishment to the defendant for his egregious or malicious behavior. Its goal is to deter or prevent neglectful behavior or actions encouraged by malevolence.
Settlements for recoverable damages are usually paid out as a lump sum or as part of a systematized settlement with payments made over time.
Who Can File a Wrongful Death Claim?
The state law permits the following eligible surviving heirs to file a wrongful death claim on behalf of their deceased loved one. It includes:
Surviving spouses
Domestic partners
Children (including stepchildren)
Grandchildren
Anyone else entitled to intestate succession
Survival Action
This lawsuit enables the heirs to file a claim on behalf of the decedent's estate. It can recompense the estate for two kinds of losses. These are:
Irrelevant claims of death and which the departed victim had the right to file a lawsuit for as of the date of death
Injury claims that caused the death, supposing the victim survived those injuries for at least a couple of days or weeks
California Statute of Limitations for Wrongful Death Claim
The state provides plaintiffs to file their wrongful death claim within two years from the death of the victim. Failure to do so makes the surviving family loses their right to compensation. Our knowledgeable Los Angeles wrongful death lawyer from the LA Injury Group will help you file a wrongful death claim and ensure that you'll file it within the specified period.
Need Help in Proving Your Loved One's Wrongful Death? Contact the LA Injury Group.
We understand the pain and suffering of losing a loved one, especially if it's because of someone else's negligence or deliberate action. Our compassionate and knowledgeable Los Angeles wrongful death lawyers at the LA Injury Group will help you prove that the negligence of other people caused your loved one's death.
We'll protect your rights and ensure that you'll get the maximum compensation you deserve. The LA Injury Group strictly works on a contingency fee basis and you don't need to pay us until we won a verdict or settlement for you.
Contact us today at (818) 240-1800 and schedule a free consultation.