When you've been hurt in some kind of accident, you need a pro on your side. In our modern era of people doing things for themselves, it's natural to feel like you can handle your injury case all on your own. There's plenty of information online, there are many videos you can watch about handling your case, etc. no one likes to have to reach out to a law firm certainly, (particularly when they're injured) so people believe they can get a great settlement from the insurance company. That's essentially never the case. In this blog, we'll go over why you need an injury lawyer in Los Angeles and what we can do for you.
An Injury Lawyer in Los Angeles from the LA Injury Group
The insurance company wants you to settle for as little money as possible. If they could get away with giving you no money whatsoever after you're injured, they absolutely would. That may sound unnecessarily harsh, but it's really the truth. It's just their business. Perhaps that's a fact more people should realize about the insurance companies: they're businesses. Sure, they may make funny commercial, with talking lizards, cavemen and other fun characters, but it's a business. The business is profitable when you get less money for your injuries. That's what their business relies upon.
Insurance companies as a whole have many different methods they can use to go about getting you to take less money for your injury. One of the most common (and often the first) is to offer you a deal very quickly. In many cases, "very quickly" is something of an understatement. In fact, we've had so many clients tell us they got a call from someone with the insurance company within 24 hours of their injury. Think about that. That's less than a day. You may have family members and close friends who may not be able to call within that period of time.
Reasons Not to Sign that First Deal
Of course, when the insurance company makes you that offer right after your accident, it's going to feel great. Remember: you were just in a terrible accident. You're injured and going through an incredibly difficult time. When that money comes in, it may seem like a legitimate answer to your prayers. If you were in an accident and your car was totaled, or you're laid up in a hospital and have so many medical bills that you may eventually have to pay for, this money can seem like a very good thing indeed. Before you sign that first deal from the insurance company, there are some things you have to keep in mind.
The insurance company knows that you're going through an exceedingly rough patch when they make you that deal. In fact, they're counting on it. They want you to be a bit outside of your best mental space so that you make an emotional decision and not a rational one. They want you to see their offer as a life preserver, something that can keep you afloat in particularly turbulent waters. This deal isn't that. If anything, this deal might be an anchor. The reason for that is pretty simple: the insurance company is low balling you. In the first offer they make, the sooner they make it, is so much less than you claim is actually worth.
If there's one thing the experts at the insurance company are very sure of, it's how much someone's accident claim is worth. As soon as they know even the basic facts of your accident case, they have a set idea of how much money they could get for it. So, as long as you end up taking home less money than that number, they win. They make money on you. To be clear, all of their actions are done with that in mind. They want you to take less than that number and will do whatever it takes to ensure that it happens.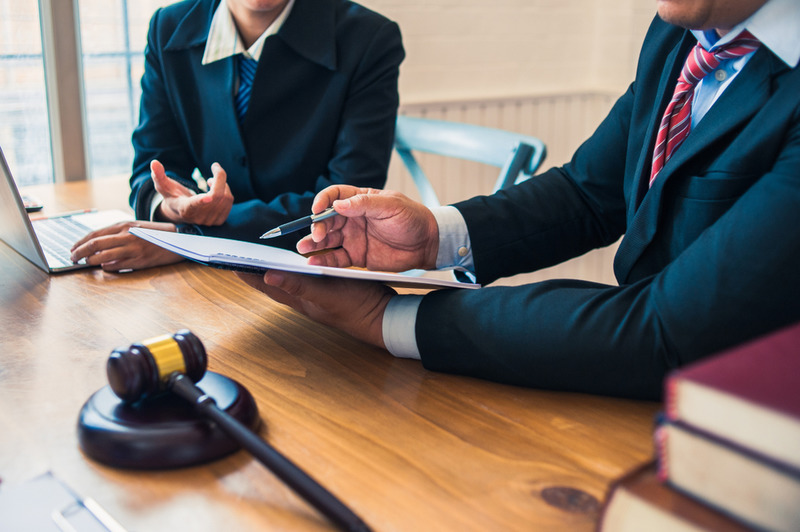 When the First Offer is Lucrative
In some of the cases that we've seen, the first deal that the insurance company offers to an injured person is particularly lucrative. It's a lot of money. It may be far more than the injured party may have thought that they would be able to get from the insurance company. When the insurance company offers that kind of money, it can be incredibly difficult to walk away from it. We always say that you should bring any offer from the insurance company to our attorneys before signing it. We say that because of what we've mentioned in this blog: this offer is always less than it could be.
When the insurance company makes you an initial offer that's worth a lot of money, it's because they know how much your case is actually worth. They know that you deserve so much more than that offer. So, while it seems like they're giving you everything, they're actually giving you very little. If you get an attorney to help with your case, we often do a great job of making sure that our clients get exactly what they deserve for everything that they've had to go through. You don't have to "settle," you don't have to just take what the insurance company gives you. With us on your side, you can fight back and get what you deserve.
How They'll Try to Persuade You
Should you tell the insurance company "no" on that initial offer (as you almost invariably should) then the insurance company may try a variety of different tactics to try and get you to settle. One of their best tactics is one of the easiest: being really nice. Everyone likes talking to kind, nice and compassionate people. That's especially true when you're going through the wake of an accident. Kindness can go a long way. The person from the insurance company can seem like the nicest person in the world, who's come along at the best possible time.
Of course, you have to keep in mind exactly why this person's here. They're only talking to you on behalf of the insurance company. While they're almost assuredly very nice people in general, they're only being nice to you so that they can get you to take less money. They are there to make sure that you take less than you deserve for the accident. So, it's important to view their actions through this prism. When they're "buttering you up," when they're "being your friend," they just want to make sure that you take as little money as possible.
Our injury attorneys have the exact opposite business model of the insurance companies. See, they get money when you don't. As you make less money, they get more. We work on the exact opposite idea. At the LA Injury Group, we get money you do. In fact, we only get paid if you do. If you don't get anything for your injury case, then we don't, either. At our firm, we do everything in our power to make sure that you get exactly what you deserve. We're on your side the entire step of the way. From the moment you call us for your initial consultation to the moment you get the compensation you deserve, we're right there with you.
We understand how difficult it can be to start with a law firm when you've been injured. Nothing about it is easy. Even the easiest, simplest things can be that much more difficult, from your job, to your family life, to everything else. That's partially why we make it so easy to schedule a free consultation with us. All you have to do is give us a call at (818) 240-1800 or send us a message through our site. Then, we can hit the ground running on your case.