Our brain controls our perspectives, recollections, articulation, mobility, and respiration. When this organ suffers damage, almost every part of our body will malfunction. It will have a devastating impact on our lives. Even a slight brain injury can do permanent harm to you or to a loved one. You better talk to a head trauma attorney in LA for the best possible settlement.
If the cause of the head trauma is due to someone else's negligence or wrongful behavior, the law may make you eligible for compensation. The amount will cover the medical bills, lost salaries, and support to help you continue with your as normally as possible. Based on the conditions in which you sustained injuries, you may also recover indemnification for physical as well as mental suffering or other non-monetary damages.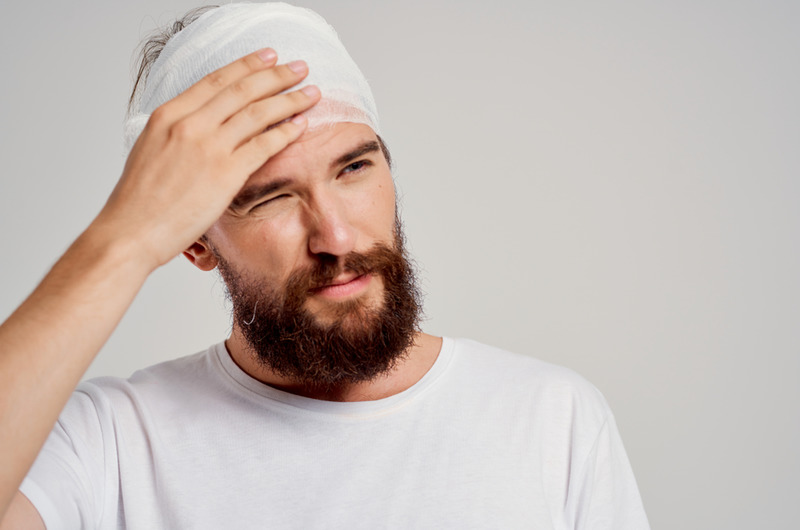 Leading Causes of Head Trauma
Based on the Centers for Disease Control and Prevention (CDC) data, slip and fall accidents are the leading cause of head trauma in the United States. It is responsible for 47% of all such injuries. Children below 14 years old and adults over 65 are most vulnerable to falls. The next leading cause is being struck by a heavy object. You need the help of an expert head trauma attorney in LA to help you recover all of the damages you suffered. 
Other causes of head trauma include:
Blasts and explosions

Contact sports accidents

Rollover car accidents

Bicycle accidents

Falls from ladders and scaffolding

Motor vehicle accidents 

SUV and pickup truck accidents

Sexual and physical assaults
Every year, around 1.5 million people in America experience head trauma, According to the Brain Injury Association of America. That's over the six-times fold the total number of people confirmed with HIV/AIDS, combined multiple sclerosis, breast cancer, and spinal cord injuries. Moreover, nearly 50,000 individuals die of head trauma yearly and an additional 5.3 million are living with a disability because of head trauma. 
Some victims who suffer head trauma can talk, walk, and seems to be okay. However, they have an extreme disabling brain injury that leads to a memory gap, cognitive deteriorations, and both emotional and behavioral changes. All of these leave them incapable of earning a living or, become unfit to fulfill the daily routine tasks. That's why you need to work with a knowledgeable and skilled head trauma attorney in LA to at least alleviate the monetary problems your injury brings due to other people's negligence. 
Head Trauma Attorney in LA: Early Symptoms of Head Trauma
If you suffer head trauma, you could feel the following symptoms:
Ringing in the ears

Dizziness

Headache

Nausea and vomiting

Irritability to touch, light, noise, smell, or taste
Head trauma can also cause enduring changes in physical and personality which include:
People who suffered head trauma might feel more irritated by sensory stimuli. Likewise, they are more liable to make spontaneous or poor decisions. As a sufferer, you may not notice the changes, but your family and close friends can tell the changes in your personality. 
Seizures can at times also trouble people suffering from head trauma. You may need constant treatment therapy for your recuperation. A head trauma attorney in LA is your best friend who will stand for your rights and make sure that you get the compensation you well deserve. 
How Serious is Your Head Trauma?
Following head trauma, regardless of the victim was actually blacked out, a condition that occurs where the victim appears to be aware of his surroundings. However, he experiences confusion or disorientation. 
Additionally, he cannot recall everyday things or talk to people, and usually say or do unusual things. At this point, the victim is in Post-Traumatic Amnesia (PTA). The extent of PTA and/or loss of consciousness are crucial because they indicate the seriousness of the injury.
What Compensation Can You Recover from Head Trauma?
If you or a loved one suffer head trauma from an injury caused by negligence, you need to file a claim with the help of a head trauma attorney in LA. This is a much better way to help you recover damages such as:
Physical pain and suffering. It includes intellectual disabilities that impair the patient's potential to live a normal life. This kind of damage can affect the amount of the settlement.
Medical overheads. Head trauma is costly to treat and usually necessitates one or more surgeries to soothe the pressure in the skull. Additionally, continuous therapy can add to the treatment costs. It means that medical bills can reach millions of dollars during the patient's course of life.
Mental affliction. A majority of patients who suffer head trauma can no longer work or partake in activities they used to enjoy. At times, personality changes can ruin relationships and even put the patient in high-risk or uncertain situations.
Loss of consortium or companionship. Spouses and their children can recover damages too if their loved ones can no longer restore the normal operation of the household after enduring an injury.
Working with the Appropriate Head Trauma Attorney
To get better chances of receiving fair compensation, you need to work with the appropriate head trauma attorney. LA Injury Group provides the most comprehensive help in terms of personal injury cases such as head trauma. Our team of compassionate and expert head trauma attorneys in LA is always ready to listen and acknowledge your problem. 
Reach us today at (818) 240-1800 and let's discuss your case at no charge.