When it comes to Personal Injury, it's not just car accidents or wrongful death. There are different types of personal injuries across the country, and there is a list of common personal injuries that occur in California. Our Personal Injury Lawyers in California have brought out the most common injuries for you to understand your rights. You might be a victim of personal injury and might not even know it. At the LA Personal Injury Group, our experts in the field of law have guided several personal injury victims in the right direction.
Car Accidents and other Vehicle Accidents 
Some of the most common factors are truck accidents, motorcycle accidents, hit and run, DIU (drunk driving), etc. In California, hit and run accidents are considered a felony or misdemeanor. If there is an injury, it becomes a felony. If there is any property damage, it becomes a misdemeanor. Regardless of the situation, these categories are taken seriously. In some cases, victims have been unable to identify the driver that caused the accident. Having a personal injury lawyer on your side will help you to get past such difficulties.
As a resident of California, you are entitled to certain rights that you might not be aware of. Many people are also unaware that they are victims of personal injury due to distracted driving. Anything that takes your mind or eyes off the road can lead to distracted driving. In the US alone, close to 1000 people are injured each day due to a distracted driver. At the LA Personal Injury Group, we have helped thousands of clients across California to receive fair compensation.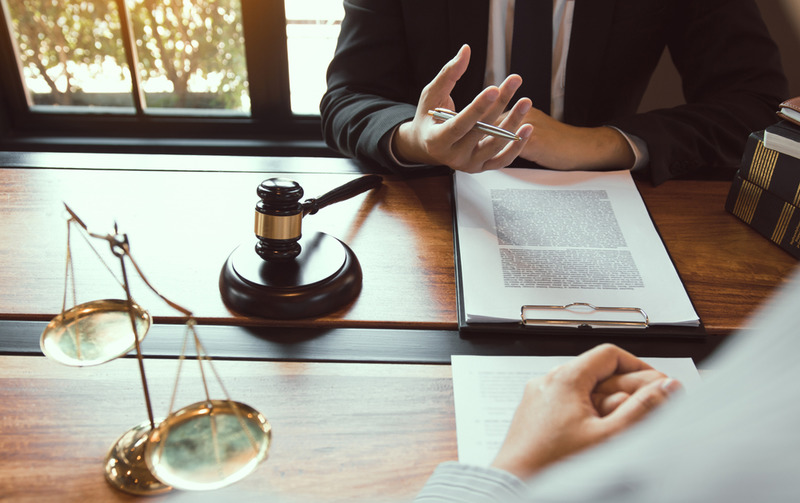 Personal Injury Lawyers in California: Pedestrian Accidents 
Pedestrian accidents are more common than you know. Being a pedestrian is always a disadvantage against vehicles. California has certain laws for pedestrians, especially when it comes to obeying traffic rules. However, a driver is expected to yield even if the pedestrian is not following the law. With an experienced personal injury lawyer, you get to understand these laws effectively. Did you know that the speed limit is 25 miles per hour within 500 to 1000 feet near a school? Failing to stop at a stop sign or traffic light are all examples of driver negligence.
Premises and Product Liability 
Premises liability also falls under the personal injury category. According to the law in California, a person who owns, leases, occupies or controls a premise will need to ensure that the property is safe and not negligent. There have been many personal injury cases in California that are based on premise liability. Most people are uninformed that they are eligible for a product liability claim. If a defective product breaks and an injury is caused, you have the right to a claim. These laws can come to light only with the help of top personal injury lawyers. The law in California states that strict liability is applied when someone designs, sells, or manufactures a defective product even if there was no negligence.
Medical Malpractice 
Medical Malpractice is one of the worst personal injuries that can happen to an individual. As a victim of Medical Malpractice, you have the right to a legal claim to receive compensation for your injury. Medical Malpractice is when a patient is injured under certain circumstances. This can also be by the negligence of a doctor or their incorrect treatment. The Medical Malpractice laws include statutes of limitations and settlements. These cases can only be achieved under the guidance of a personal injury lawyer, especially when it comes to receiving compensation. The LA Injury Group holds a high success rate of receiving compensation for Medical Malpractice victims. Our experts will help you in filing a lawsuit by providing the best opportunities for decent compensation. Here is the best part, we don't take a fee unless we win!
Bad Faith Insurance 
Simply put, Bad Faith Insurance is if your insurance company is refusing to investigate a claim or is not ready to defend you. Based on your insurance policy and the state of California, there are several things required for an insurance company to follow. Every insurance company must abide by the rules and provide a payment to your financial losses covered in your policy. Insurance companies tend to misrepresent facts or policy claims. In some cases, they have failed to justify claim denial. Every act of personal injury leads to some of the other insurance claims. Our experienced lawyers at the LA Personal Injury Group have not only received good compensation but also made sure to get all those insurance claims on the right track.
Our lawyers fight for you and represent your case at the court if necessary. On the other hand, we also deal with your insurance companies to provide you with insurance payouts. Most insurance companies delay the process and prevent you from consulting a personal injury lawyer for help. Leave your burden to us while we take care of all your personal injury claims. The LA Personal Injury Group has a rich history of representing clients in California. Our clients have experienced catastrophic injuries, workplace accidents, wrongful death, and many more. With years of practice in the field of law, the LA Injury Group is specialized in personal injury.
Our top Personal Injury Lawyers in California are well-known for recovering millions of dollars in settlements. The LA Injury Group works on a contingency basis and getting a settlement has never been an issue. Thousands of victims have been relieved after getting in touch with our specialists. Our lawyers are friendly, professional, and courteous. Get in touch with the LA Injury Group today if you are facing any personal injury crisis. We guarantee to bring out the best opportunities based on your situation.