Why do you need a personal injury attorney in Los Angeles? Be it a minor motorcycle accident or a wrongful death situation, every Los Angeles personal injury accident can be life-changing. Being a victim due to another person's negligence can cause damage to your work and mental health. Personal injury comes in various forms and every individual has the right to defend themselves. However, going through the process alone is certainly going to be a tedious task. Getting in touch with a personal injury lawyer is the best solution to protect your rights. In Los Angeles, California, there are hundreds of personal injury victims every single day. Most of these victims are unaware of their rights just because they fail to understand the law. In fact, thousands of personal injury victims fail to receive compensation for their personal injury accidents.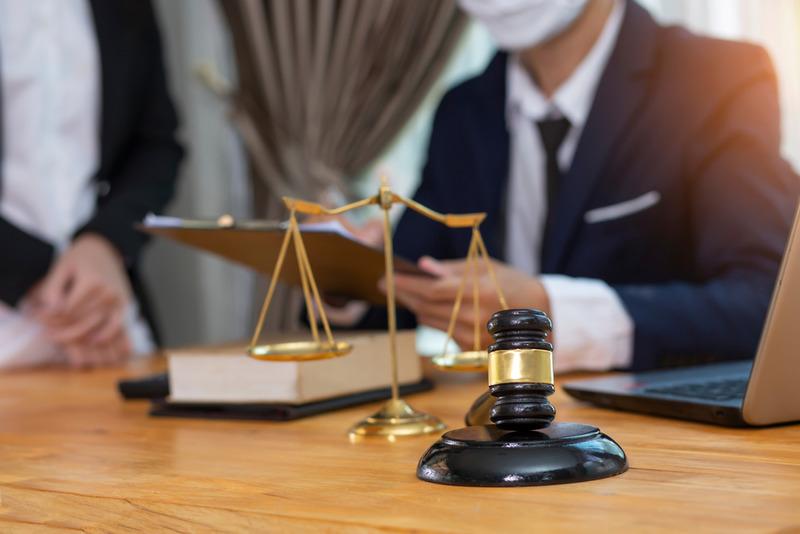 Personal Injury Attorney in Los Angeles: Legal Representation
Acquiring a Personal Injury Attorney in Los Angeles will help you get past your toughest problems. If you are a victim of a car accident, be sure to get in touch with your personal injury lawyer before talking to the insurance company or dealing with the opposite party. The whole point of getting a personal injury attorney is to ensure that you are safe from dealing with legal battles. An attorney will represent the situation on your behalf and will help to put your mind at ease. On the other hand, personal injury attorneys know the law and they will legally fight your battle.
In some cases, especially if the injury is severe, victims have compromised on their work. Extensive medical attention will not only bring discomfort but also a huge medical bill. Getting past these hurdles can only be achieved with an experienced attorney on your side. There are various benefits of securing legal representation. A well-trained attorney will make sure that you get the proper advice on your case. An attorney will also help in filling out the required information and prevent you from missing important deadlines.
Dealing With Settlements
One of the biggest challenges is dealing with settlements. As a victim, you will be tied down with various tasks. An attorney can help you with proper counsel and representation. The LA Injury Group has experts who are specialized in personal injury litigations. With thousands of satisfied clients across California, the LA Injury Group will help in handling your injury claim while you focus on your recovery. Our experts deal with insurance companies to make sure you receive fair compensation. Insurance companies tend to take advantage of an accident victory, especially when in a vulnerable situation. Our lawyers help you recover full compensation for your injuries, damages, and losses.
The LA Injury Group prepares a detailed settlement for insurance companies by outlining the legal aspects of the law. Handling settlement negotiations and lawsuits have been our area of expertise since 2005. Having a personal injury lawyer on your side shows the insurance company that you have the ability to go to court if required. Our lawyers will help you overcome these challenges and obstacles, as well as advocate for the best possible outcome.
Understanding Personal Injury Claims
Not many people are aware of the personal injury claims they are entitled to. Our personal injury attorneys are here to explain every detail that is included in a personal injury claim. Expenses related to treatment and medical care are common, but certain damages are included in a personal injury claim.  Loss of income, physical pain, suffering, decreased earning capacity, commissions, etc. are all part of the personal injury claim. Did you know that emotional distress, PTSD, depression, and loss of quality of life are all part of personal injury claims?
The LA Injury Group will make sure that you are covered in all these aspects. From financial losses related to the accident to decreased earning capacity, we ensure to have you covered. Our lawyers are skilled negotiators and we protect your rights to the best of your interests. Our personal injury lawyers have successfully represented individuals and families in Los Angeles.
Insurance companies often try to settle for an easy way out by offering a small compensation. Several insurance companies lose out when they pay claims, especially the ones in favor of third parties. To obtain maximum compensation, a well-established personal injury lawyer is required right from the start of an accident. Legal representation is the most important factor in personal injury cases. Several victims call up their insurance company right after an accident, but the most important thing to do is get in touch with a lawyer.
Our lawyers will guide you through the entire process right from the start to the end. The LA Injury Group has a record of successful personal injury cases. Our lawyers go beyond that just representing your case. We help you in finding witnesses and collecting evidence that will support your cause. Police reports, medical records, and filing for litigation is no more your concern.
With the top leading personal injury lawyers in California, the LA Injury Group will provide you with a free consultation on your case. Our law firm works on a contingency basis and we do not collect any fees until we win your case or reach a fair compensation. We have recovered millions in motorcycle accidents, defective products, wrongful death, and all types of personal injury damages. If you are a victim of personal injury get in touch with our experts today to receive and quick compensation that you deserve. We are experts in personal injury and dealing with tough litigations has ever been an issue. Contact the LA Injury Group today and leave your burden to us while we take care of your claims.