California, USA, is recognized for having among the highest rates of pedestrian accident fatalities globally, particularly in Los Angeles. The great majority of these pedestrian accidents result from inattentive driving, intoxicated driving, or other types of driver carelessness. Contact LA Injury Group for a free consultation with a pedestrian accident lawyers Los Angeles when you or a friend and family has been injured in a pedestrian accident or crash.
Our LA Injury Group legal office is here to address any inquiries you may have. Every day of the week, 24 hours a day. We are here to help you obtain the pedestrian compensation you deserve.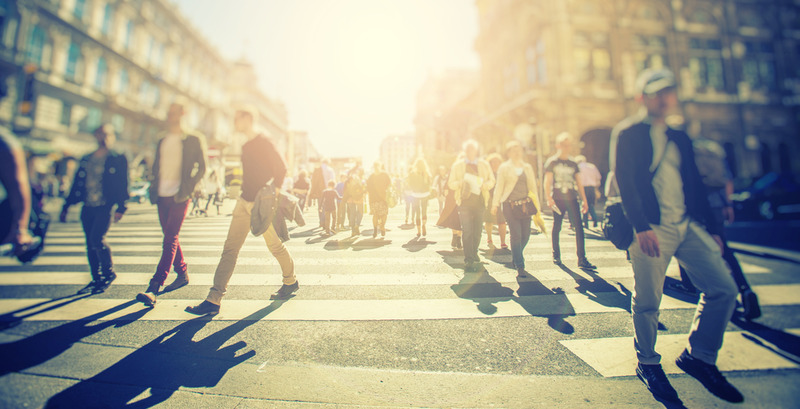 Different Types Of Lawsuits Los Angeles Pedestrian Accident Lawyers Deal With
Distracted driving is rising in Los Angeles, but it is not the primary cause of pedestrian accidents. Our experienced pedestrian accident lawyers at LA Injury Group have a long history of handling complicated personal injury and wrongful death lawsuits resulting from pedestrian accidents. We take a wide range of pedestrian accident cases, such as:  
Pedestrian collisions caused by inattentive driving

Pedestrian collisions caused by faulty road signals and signs;

Pedestrian accidents caused by intoxicated drivers

Accidents involving pedestrians and buses

Accidents involving pedestrians and trains

Pedestrian collisions involving ride-hailing cars

Pedestrian accidents involving motorcycles, commercial vehicles, and pedestrian accidents result in the spinal cord or brain damage.
The evidence required to establish responsibility will be determined by the precise cause of your pedestrian accident. You may have grounds for a pedestrian claim against the person who hit you, the company or business that employs the person who hit you, a government agency, or another person, depending on the circumstances of your case.
The Los Angeles pedestrian accident lawyers at LA Injury Group have decades of expertise in settlement discussions and litigation. They know what it takes to succeed in these pedestrian lawsuits. The pedestrian accident lawyer's legal methods are tailored to the specifics of your case. Before we begin settlement talks, our skilled pedestrian accident lawyers will gather evidence, speak with eyewitnesses, and perhaps contact expert witnesses to ensure your pedestrian accident claim is as solid as possible.
Pedestrian Accident In LA: Actions To Take After The Incident
It's difficult to think straight after being hit by a car, but what you say and do at the site of the pedestrian accident may impact the result of your later pedestrian accident claim. The following pointers may help you avoid responsibility and damages issues and may contribute to a fair proposed settlement early in the proceedings:
Call the cops and make sure an officer writes out an accident report.

Take a photo of your injuries, the location of the accident, damages, weather, road conditions, and the car that injured you.

Photograph the at-fault driver's license, insurance card, and license plate for your records; Write down the phone numbers and names of any eyewitnesses.

See a doctor right away for a medical examination;

Inform your doctor about any discomfort you are experiencing in your body.

Follow your doctor's treatment recommendations and do not miss any future doctor's visits; keep a diary regarding your injuries and healing process. Do not communicate to the insurance adjuster or accept any settlement offer until you have talked with a pedestrian accident lawyer.

Avoid using social media and contact a Los Angeles pedestrian accident lawyer as soon as possible to discuss your case.
Why Should You Talk To A Pedestrian Accident Lawyer In Los Angeles Right Away?
Pedestrian accidents can result in catastrophic injuries, as well as excessive medical bills and missed wages. To limit their liability, the insurance provider or defendant may try to force you to make a recorded statement used to dispute liability or your losses. They may go through your social media accounts looking for posts that can be used against you. Essential data, such as surveillance film that may be utilized to establish your pedestrian accident claim, may also be destroyed.
A Los Angeles pedestrian accident lawyer from LA Injury Group will assist you in staying one step ahead of the insurance provider or responsible party and avoiding errors that might damage your pedestrian accident claim. In addition, our pedestrian accident lawyers will conduct an urgent investigation to acquire evidence while it is still accessible. We can also manage insurance company discussions, assess your losses, and employ tried-and-true legal techniques throughout settlement negotiations and future litigation.
How Much Does A Los Angeles Pedestrian Accident Lawyer Charge?
LA Injury Group's pedestrian accident lawyers in Los Angeles work on a contingency fee basis. That is, they will not be paid until you have obtained compensation for a pedestrian accident. The fee charged is decided by several factors, including your given area and the pedestrian accident lawyer's experience. We will assist you in obtaining the proper pedestrian accident claims that you deserve. And you can be confident that your pedestrian accident cases are in great hands with our experienced and skilled pedestrian accident lawyers in Los Angeles.
LA Injury Group: Pedestrian Accident Lawyer In Los Angeles You Can Trust!
Suppose a pedestrian accident has rendered you unable to work and has resulted in substantial medical costs. In that case, you must do all possible to maximize the outcome of your pedestrian accident claim. For this reason, LA Injury Group works with injured pedestrian victims to assist and protect their rights and well-being. The same vision unites LA Injury Group lawyers in Los Angeles: to serve with compassion, which injured victims desire the most during a difficult time. While fighting for you in your pedestrian accident cases, they ensure that you have their best interests in mind. LA Injury Group's pedestrian accident lawyers can assist you in navigating the pedestrian accident claims procedure and pursuing justice and maximum compensation from all responsible parties.
In any case, you need to consult with a pedestrian accident lawyer; you may always visit the website or call the LA Injury Group hotline at (818) 240-1800 for a free pedestrian accident case consultation. So, call the LA Injury Group today!