Navigating Water-Related Injuries: When it is hot, there is a considerable temptation to head to a place where you can swim. It would be best if you often planned before traveling to the beaches for a great and sensational swim. However, before you start your journey to the inviting waters of the ocean beaches, there are many things that you should consider. Among the considerations are the expenses, who to travel with, where to stay, and what you shall eat and drink. However, these are only some considerations, as you often have to consider where to get medical attention.
Often, when you have planned everything, and you are finally at the beach, things may go unplanned. Anxiety and confusion will be rife when things go outside the original plan. The unexpected happenings may include items being stolen from you or getting injured. While specific injuries can be minor, some can be major and even life-threatening.
Water-related accidents may be unpredictable. Swimming pool accidents may result in serious injury, mainly when no safety equipment is at the scene. Pool owners must take considerable measures to ensure no accidental drowning in private or public pools.
In this blog, we will look into water-related injuries and safety tips so that you can enjoy a cool swim on a hot summer day.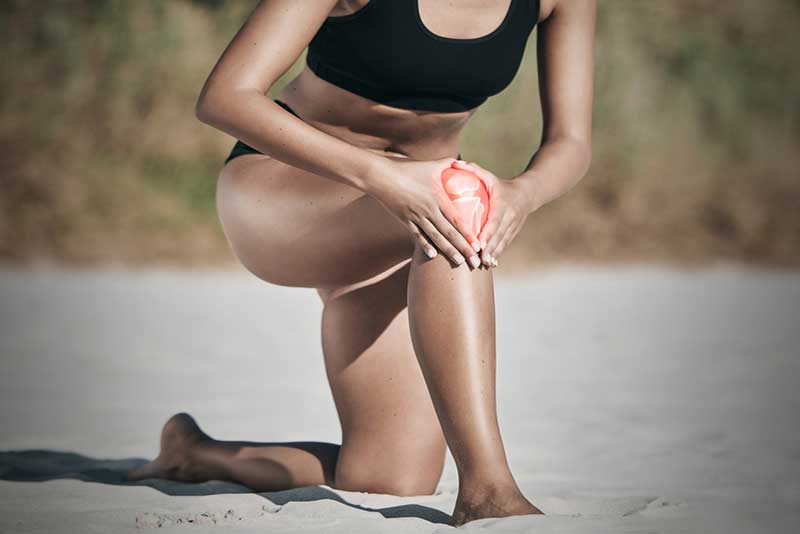 Navigating Water-Related Injuries: Types of Injuries 
The beach can be the most exciting space. At the same time, it is rife with a litany of possible injuries. The following are the various types of damage that you could experience at the beach:
Sunburns
Anyone can be a victim of sunburn. Sunburns can strike you at any time and any place during the day. Sunburns are more aggressive during the summer season. Summer season is a time in which many beach lovers head to the beach. As most beachgoers spend more time outdoors, sunburn exposure can be huge. Sunburns can be more than the discomfort that comes with it. It is also a serious health concern as it can lead to various skin ailments, including skin cancer.
Prolonged exposure to direct sunlight is the primary cause of sunburn. Still, other factors can increase the risk of sunburn, such as fair skin, a weakened immune system, and a family history of skin cancer. Also, certain medications like antibiotics, anti-depressants, and birth control pills can make your skin more sensitive to the sun and increase your risk of sunburn.
Too long exposure to sunlight may result in a weakened immune system and a dangerous effect on the fairness of your skin. You should also note that certain medications can make your skin more sensitive. The medicines may include antibiotics, birth control pills, and anti-depressants.
Dermatologists have always recommended wearing sunscreens of more than 30 SPF as a beachgoer to avoid being the victim of minor or significant sunburns. Dermatologists recommend that you reapply the sunscreens every two hours or after sweating. You must also wear protective clothing such as caps and hats to cover your skin from direct exposure to sunlight. Also, avoid direct sunlight during the very sun-peak light moments of the day.
Wildlife injuries.
While at the beach, you may encounter wild animals. The wild animals range from small ones to large ones. While some may appear small, they are potentially poisonous, and you have to be extremely careful, as all beach animals are dangerous, and you should not mess with them. If you mess up with them, beach animals like jellyfish will likely sting you. Moreover, you may accidentally step on them, and you may end up getting hurt. It is, therefore, necessary that you avoid beach animals so that you can drastically reduce the chances of you getting hurt.
Dangerous currents
While at the beach, you must look out for the level of currents before swimming. Moreover, you should always ensure that you do not swim without lifeguards near you. It does not matter how competent in swimming you could be as unpredictable currents can drown you regardless of your swimming abilities. Furthermore, you should ensure that you do not swim at night as you may be unable to see riptides, undertow, and rip currents.
Spinal cord injuries.
You may suffer fatal spinal cord injuries while out swimming at the beach. Spinal cord injuries may emanate from floating on a dangerous rock with rough currents and tides. It is, therefore, vital that you are conscious of the environment in which you swim.
Cuts.
At the beach, you could step on animals and objects that may bring about cuts in your body. Look for stones, glasses, shell fragments, wood, and dangerous hard shells. Stepping on them may result in hazardous amounts.
Slip and fall injuries.
The environment at the beach may lead to slip and fall incidences. Therefore, you must watch out for things that could lead you into slipping and falling and, in the process, lead to major or minor injuries.
Assault injuries.
At the beach, you are likely going to encounter some other beachgoers. The beachgoers may turn violent and assault you, resulting in some injuries. You must therefore be on the constant lookout for possible assaulters and avoid them.
Causes of beach injuries
There are various causes of beach injuries. They include but are not limited to the following factors:
The lifeguards on duty being reckless or negligent in the performance of their duties;
Currents and tides are rough and dangerous;
The presence of glasses and trash on the beaches;
Beach events are stationed or organized in such a way that injuries can arise from them; and
Beach security is not up to the task of discharging their duties.
Who can be held liable for injuries taking place on the beach?
Glass and litter.
Suppose you suffer injury from a cut by glass, wood, or needles discarded dangerously at the beach or any dangerous thing at a public beach. In that case, the park department of that particular beach shall be liable for the injuries sustained. If there is no park department, a similar body or government organization responsible for maintaining the public beach shall be accountable for compensating you for the injuries sustained. 
Beach security.
If, during the cause of your stay at a beach, you suffer injuries because of the negligence or actions of the security personnel at the beach, you shall be entitled to lodge a claim against the beach security. Beach security shall only be liable if they are responsible for providing the needed protection at the beach.
Lifeguards
As indicated above, a lifeguard must be present at a public beach. The lifeguard shall ensure you do not drown or get carried away by dangerous currents. It is, therefore, the responsibility of the park department, any government organ tasked with managing the public beach, and any beach owner they provide a lifeguard at the beach to assist distraught beach attendees should they find themselves in trouble. However, should you suffer any injuries or loss arising from the absence or inaction of a lifeguard, then you can successfully lodge a claim against them. The owner shall be liable for the injuries or loss if the beach is open and there is no lifeguard.
Beach events/swimming pool events
If there is a beach event or swimming pool event and you suffer harm while attending it, the organizers and, by extension, the coast owners shall be responsible for the damage you suffer while attending the event.
What about private swimming pools?
As long as the owner of the private beach charges access fees, they shall be liable for whatever harm or liability arises from your visit to the private swimming pools. However, they shall not be responsible for the damage or injury suffered if they do not charge for access. Private pool owners must therefore ensure that they are careful when admitting people into their swimming pools so that injured victims do not sustain claims against them.
If injured at the beach, consult a personal injury attorney.
If you suffer an injury at a public beach, consult a personal injury attorney. The personal injury attorney shall help you throughout the personal injury claim to help you attain adequate compensation for your loss. The personal injury attorney shall ensure that you put together the medical bills, adequately document the swimming pool injuries, and ensure that the public pool owners sufficiently compensate you for the swimming pool-related damages.
Contact LA Injury Group Today
LA Injury Group's personal injury lawyers realize how complex water-related injury claims can be. With this in mind, LA Injury Group assists water-related injury victims in pursuing adequate compensation. Do not delay reaching us if you or a loved one is a victim of a water-related injury from a public beach. We offer a free case examination to enable you to decide the best way forward.
Do not hesitate to contact our able Firm of Attorneys, and we shall passionately pursue your personal injury cases.