Every year, thousands of people suffer serious injuries in California due to car accidents. Even how you drive carefully, accidents still happen because of other people's reckless driving. If you or a loved one is a victim of a car accident and suffered injuries, you'll require a great deal of money for the treatment costs. Speak with a prominent car accident lawyer based in LA to help maximize your compensation.
What to Do After Getting in a Car Accident? Learn From A Car Accident Lawyer Based in LA
When you become a victim of a car accident it's natural that you feel shocked. There will be an adrenaline rush that makes you feel numb about the injuries you're not aware of. After collecting yourself do the following important things that will benefit your claim, sooner or later.
Stay at the Scene of the Car Accident
Under the law, it's your obligation to stay at the scene of a car accident.  Make certain that any other people included in the collision are safe.
Seek Medical Help
It's necessary to seek medical help following a car accident whether you feel pain or not. The adrenaline rush due to the accident makes you feel you're alright. But the truth is, you're not. That's why it's important to seek medical help not only because you need it, but also for other victims.    
Take Pictures and Videos of the Scene and Damages 
Pictures and videos can establish a stronger case against the defendant. Take pictures and footage of the accident scene, including the damages incurred. Don't forget to also take pictures of your wrecked vehicle and your injuries if you have any.  
Call the Authorities
Notify the authorities regarding the incident. The presence of law enforcement at the accident scene is crucial because you'll need the police report. You will use this upon filing a lawsuit against the at-fault party.
Gather Pertinent Information
It's also necessary to get the names, phone numbers, addresses, and insurance information of other people involved in the mishap. Remember to get the license plate, other driver's license, as well as the VIN numbers of other vehicles involved in the tragedy.  When you file a claim, you will need all of this information. 
Get Contact Information of Potential Witnesses 
The potential witnesses' statements are also powerful pieces of evidence you can present in court for recovering damages. Get their names and contact information as much as possible 
Notify Your Insurance Company
Call your insurance company and inform them of the incident. But keep in mind that they might ask you to comply with their policy to provide them with more information that could jeopardize the value of your claim.
Consult a Prominent Car Accident Lawyer in Los Angeles 
A car accident lawyer in Los Angeles is going to be your best ally who will fight for your rights. He'll defend you from the unacceptable practice of most insurance companies.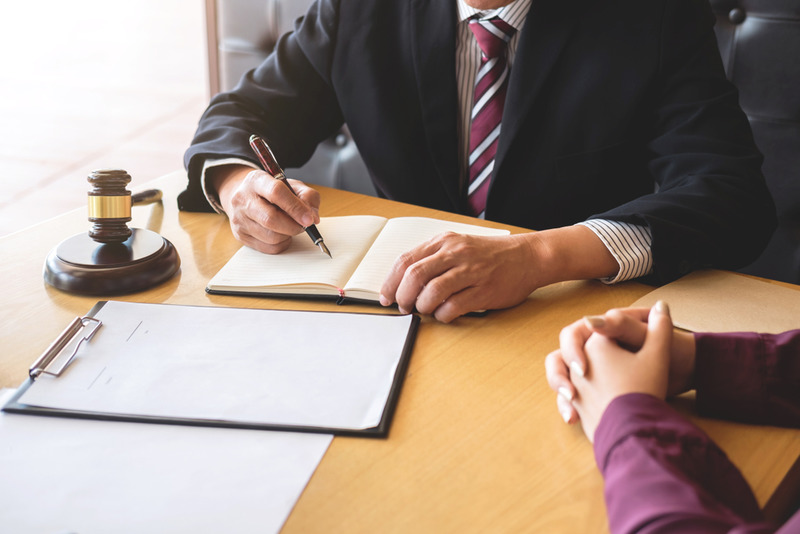 Factors that Further Car Accidents in Los Angeles
Most car crashes that occur in LA are a result of driver error. Other factors that further collisions include the following:
Distracted driving

Speeding

Exhausted driving

Speeding

Driving under the influence (alcohol or drugs)

Inexperienced driving

Inclement weather

Poor road conditions (potholes and pits)

Road construction 

Automotive equipment malfunction
Common Injuries Incurred in a Car Accident
Car accidents rarely make a victim leave the accident scene unscathed. Most of the time, a victim suffers multiple injuries such as:
Head and Neck Injuries
A victim may suffer a fractured skull and slipped disc, which can lead to muscle spasms, chronic pain, and other impairing conditions.
Spinal Cord Injury
A damaged spinal cord can result in total or partial paralysis based on the location and seriousness of the spinal cord injury. It usually causes enduring changes in robustness, sensibility, and other bodily functions.
Whiplash
It's a neck injury caused by forced bending to the front and back, or vice versa. It can inflict extreme pain and restricted movement of the neck. Usually, muscles, nerves, discs, and tendons are the affected parts.
Broken Bones
Bones may break in a catastrophic car accident. Fractured bones include broken limbs, arms, and legs including the foot and ankle. In worst situations, the skull may also crack due to a strong impact.
Traumatic Brain Injury (TBI)
TBI usually happens when the brain suffers a tremendous beating following a tragic car accident. It can sustain severe bruising and swelling as it knocks the skull due to an outside tremendous force. 
Contact a Prominent Car Accident Lawyer in Los Angeles Today
Being involved in a car accident is a distressful experience. We, at the LA Injury Group, are always here to help you in the best way we can. Our team of prominent car accident lawyer based in LA has the skills and expertise to handle and win your case. We'll fight hard for your rights and ensure to maximize the compensation you deserve.
Call us today at (818) 240-1800. We'll evaluate your case at no charge.