A slip and fall accident can cause consequential injuries and can occur in schools, workplaces, parks, anybody's premises, and anywhere else. The Centers for Disease Control suggests that slip and fall accidents are the leading cause of traumatic brain injury (TBI), regardless of the victim's age.
Insurance companies usually try to blame the victim for his accident and deny his claim completely. At LA Injury Group, our experienced slip and fall accident attorneys in Los Angeles will handle your case more efficiently. We'll help you move forward with your claim and ensure that you'll get the maximum compensation you deserve. Call us at (818) 240-1800 for a FREE consultation.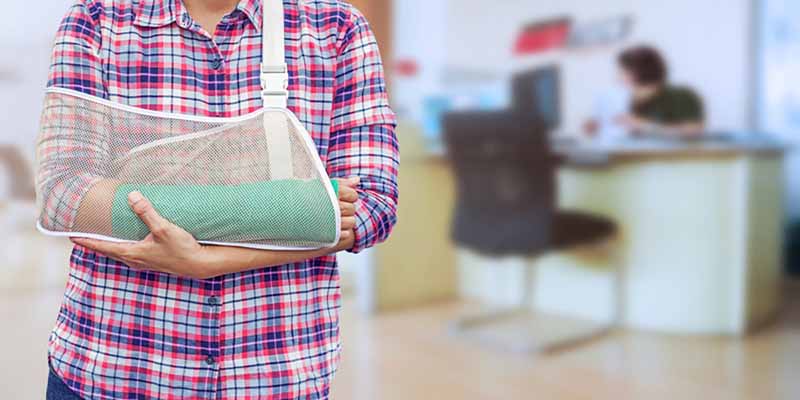 Slip and Fall Accident Attorneys in Los Angeles: Main Causes of Slip and Fall Accidents
Most of the time, slip and fall accidents occur because of negligence. Other causes include:
Bad or substandard construction
Failure to warn
Faulty design
Inadequate or inefficient lighting
Broken or uneven pavement or concrete
Poor or irresponsible maintenance
Types of Slip and Fall Accidents
Not everybody knew but there are three types of slip and fall accidents. These are:
Slip and fall accidents. These happen when your footing slips, causing you to fall. An example is slipping and falling due to a wet floor.
Trip and fall accidents. This accident occurs when you trip and fell because of something that's on your path such as cables across the floor.
Step and fall accidents. It usually happens on a broken stair or ladder, an open manhole, or a pothole that's under construction.
In any of the above mention situations, you may suffer minor or major injuries. You may be able to handle your case if the injuries are minor. However, if you suffer fractures or head injuries, it would be best to contact a knowledgeable slip and fall accident injury in Los Angels to know what options you may have because serious injuries mean considerable medical expenses.
If such is the case, you need someone to legally represent you because the insurance company will challenge and deny your claim. Our competent slip and fall accident lawyers in Los Angeles can establish a strong case against the defendant(s).
Filing a Lawsuit After a Slip and Fall Accident
In order for you to file a lawsuit after the accident, you need to prove liability. In other words, you must determine the liable person who is responsible for your misfortune and injury. When a property owner, renter, or person who managed the property knew or should've known there was a dangerous or hazardous condition and didn't fix it, they would be responsible if it resulted in an accident, injuring other people.
They are also held accountable if they caused a dangerous or risky condition and didn't do anything to correct it. Some dangerous or hazardous conditions include:
Broken stairs
A construction site that isn't adequately roped off
Broken or uneven flooring
Broken or missing stairwell railings
Spills in grocery store aisles
Electrical cords running across a floor where customers walk
Liability in a Slip and Fall Accident
Generally, slip and fall accidents occur because of the negligence of a property owner or someone who supervises the area. The liable party can be one or more of the following:
Property owner
A renter of the property
Employer
Contractor or sub-contractor
Manufacturer of the product (such as ladders)
State, county, city, or federal governments
According to the law, property owners are responsible to check their property for any hazardous or dangerous condition that might cause an accident, resulting in injuries. It's not sufficient just to put a warning, they need to remove or fix the condition to prevent an accident from happening.
When You're Partially at Fault for Your Accident
California is a state that follows comparative law, meaning that the court will distinguish the percentage of fault each party has contributed to the accident. For instance, your slip and fall accident happened in a supermarket where the floor is wet. You're busy texting on your phone and you didn't see the sign "Wet Floor." You slipped and fell and broke your arm.
Let's say that the compensation you must receive is $50,000. The court determined that your contribution to the accident is 25%. The total compensation that you'll receive is only $37,500.
Identifying the liable party in a slip and fall accident can be complicated, especially if there are multiple parties involved. That's why it's highly recommended that you speak with a skilled slip and fall accident attorney in Los Angeles.
Recoverable Damages in a Slip and Fall Accident
Based on your case, the damages you may recover in a slip and fall claim include:
Physical injuries
Medical costs
Lost wages
Damage to other physical property
Loss of financial support
Loss of future earning capacity
Emotional distress
Pain and suffering
Loss of a loved one who is killed or disabled
Punitive damages (if necessary)
Defenses the Property Owner May Use Against You After the Accident
Most property owners and insurance companies wouldn't want to compensate victims and would find ways to challenge their claims. Here are some of the few:
The victim was distracted because of his phone or not looking where he was going
The victim progressed into an unauthorized area
The establishment owner might argue that the victim slipped and fell to a spilled liquid on a floor just occurred and wasn't long enough staying there for an employee to notice and clean up
The victim was wearing inappropriate footwear such as high heels or flip flops with smooth undersides
Get Help. Contact a Slip and Fall Accident Attorney in Los Angeles Today.
If you or your loved one were injured in a slip and fall accident in Los Angeles we encourage you to contact us about protecting your legal rights.
We provide the widest coverage of legal help and work on a contingency fee basis. Speak with one of our expert slip and fall accident lawyers. Call (818) 240-1800 and schedule a FREE evaluation of your case today. Tell us about your case. We're here to help.