An insurance company is supposed to provide insurance. That sounds like a tautology, but way too often it doesn't occur. When we pay our bills, we assume that our insurance company is going to be there for us, no matter what. Unfortunately, that's not how it works. Too often, the insurance company actively works against us, right when we need it the most. After all, when you have an accident you want an insurance company to have your back. Yes, they may let you down, but a Los Angeles personal injury attorney from our firm won't.
What the Adjuster Says vs. What They Mean
An adjuster from an insurance company can feel like a true breath of fresh air after an accident. When you're at your weakest, lowest point, while recovering from some kind of injury, it can feel like an adjuster "rides in on a white horse," and is truly your friend. After all, this is a new person who's glad to see you, and who may even be offering you money for your injuries. If you take nothing else from our blogs, we always recommend that you realize these adjusters don't really have your best interests at heart.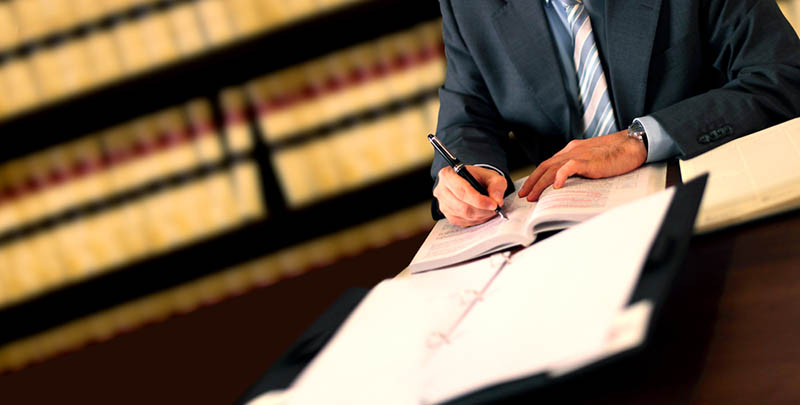 Indeed, there's no real way they could. Remember, when it comes to an Insurance Claims Adjuster, the first word is the one they answer to: the insurance company. They pay them, after all, so that's who they work for and who sent them to you in the first place. So it only makes sense that everything they do would be centered around making sure that the insurance company comes out on top. Too often, this is at the expense of the injured party.
Someone from the insurance company only talks to you to make sure that you get less money than you deserve for your injury. This can seem cold or even brutal, but alas, it's the nature of the industry. Whenever they say something along the lines of, "well, you don't really need to get an attorney involved, do you? We can settle this," they don't mention that the insurance company absolutely has attorneys on their side. Indeed, they have some of the best attorneys around to protect their interests and maximize their profit at the expense of someone who's been injured.
"Paid When you Do"
Of all the phrases you may have heard associated with personal injury attorneys, this might be the most common one: "we get paid only when you do." It means that we work on what's called "contingency." The contingency, in this case, is that you win money for your claim. It means that our sole payment for the work we do for you comes out of your eventual winnings or settlement. This can be a great benefit to our clients, because it means that they won't have to pay us out of their own pocket. Additionally, it shows how we're truly on their side in a very tangible way.
When we put together your case, it takes us a long time. That's not to say that it takes a long time to get up to speed, but rather, we put a lot of effort into it so that you get the best case imaginable. On top of that, we have plenty of resources at our disposal. We marshall them all on your behalf, so that we can present the most compelling case. This means bringing in investigators we know and trust so that we can find all of the evidence (as well as any eyewitness accounts) so that the truth comes out. These resources serve as one more way that we set ourselves apart from other firms.
However, those resources cost us quite a bit of money. If we don't win your case, then we won't receive the money to make up for these resources. We're able to have the resources we do for many reasons, not the least of which is our extensive track record of success. By winning so much and so frequently, we're able to give our clients even more. Now, we can put that experience to work for you and your case.
Los Angeles Personal Injury Attorney from the LA Injury Group
On the other hand, the insurance claims adjuster does not work on contingency, and they sure don't work for you. Their business model (indeed, the business model of the entire insurance company) is the opposite of ours. They only make money when you don't. They know how much your claim should be worth from the moment they hear the details of your injury. Just about every insurance company we encounter has been doing this long enough to have a clear idea of what each claim is worth.
So, the goal of people who work for the insurance company is to make sure that the insurance company never has to pay that. By doing so, the insurance company is able to make more money. They're diametrically opposed to paying you what you deserve, as their business model essentially depends upon that. Put simply, we get paid when you do; they get paid when you don't. It's hard to make it much clearer than that.
When the words of an employee of the insurance company are viewed through this prism, it becomes much easier to determine exactly what it is they're trying to say. For example, should someone from the insurance company say: "why don't you just take this settlement offer?" It means: "why don't you accept much less money than you deserve to get for your injuries?"
When you hire someone from the LA Injury Group, it's our job to make sure that you receive everything that you should. Should someone from the insurance company make you an offer, the best thing you can do is send it to us first. We can let you know whether this offer is a good one or not. To schedule a free consultation, simply call the LA Injury Group at (818) 240-1800.