Motorcycling is one of the favorite means of transportation in California. Riders and back riders can enjoy nature's cool breeze and panoramic sceneries. Over the years, more and more motorcycle enthusiasts are roaming the roads than ever before.  However, it also means that motorcycle accidents will increase, resulting in tragic injuries and fatalities. If you or your loved one suffer damages from this misfortune, speak with a reliable Los Angeles motorcycle accident lawyer. You'll need legal assistance should you decide to file a claim.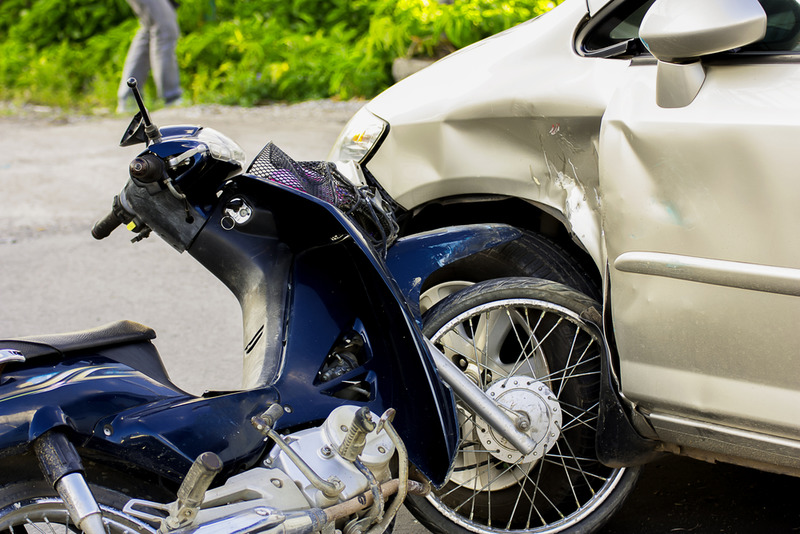 Why Disastrous Motorcycle Accidents Occur in Los Angeles?
Regardless of how careful a motorcyclist drives, accidents still happen because of other people's negligence. Reckless drivers can cause disastrous motorcycle accidents such as:
Head-On Motorcycle Impingements
Smashing between motorcycles and other vehicles is responsible for over half of motorcycle accident accidents. Generally, a car, truck, or bus crashes into the motorcycle from the front. 
This type of accident usually happens at intersections. A driver could be running a stop sign or hurrying to beat the red light. Whatever was the cause, head-on motorcycle impingements are typically fatal, and the at-fault driver should be held liable.
Motorcycle Lane Splitting
Lane splitting is a practice in California wherein motorcyclists drive between rows of other moving or stopped vehicles in the same lane. Studies suggest that lane splitting is okay at moderate speed and minimizes the possibility of rear-end collisions. However, lane splitting can also spell disaster because of:
The close proximity of cars, buses, or trucks to the motorcycle

Some drivers don't anticipate a passing motorcycle during slowed or stopped traffic

Reduced space for the motorcycle to maneuver
Driving Under the Influence (DUI)
Drunk driving is one of the most common reasons motorcycle accidents happen in Los Angeles. A driver under the influence of alcohol, marijuana, or illegal drugs can pose risks to pedestrians and other drivers. Drunk drivers will have a slow reaction to preventing a crash to a tree, wall, human, animal, or another vehicle.
If you endure injuries because of a drunk driver, contact a Los Angeles motorcycle to help you get compensation for the damages. 
Road Hazards
Road hazards are another contributing factor why motorcycle accidents occur. It includes wet pavement, slippery roads, potholes, uneven road surfaces, and debris on the road. It's possible to hold the city, state, or county liable for failure in the proper maintenance of the roads.   
Cars Making Left-Hand Turns
Cars that make left-hand turns are very common in Los Angeles. The turning vehicle usually hits the motorcycle rider when going straight through the intersection. This type of accident also happens a car passes or tries to overtake another vehicle. 
Left-hand turn accidents can place other drivers at risk. Motorcycle riders are more prone to accidents. They could suffer the most because their protective gear (if they're wearing it) won't be enough to keep them from sustaining cuts and bruises or severe injuries.
What Injuries Do Victims Usually Sustain in a Motorcycle Accident?
Based on the National Highway Traffic Safety Administration (NHTSA) data, 80% of motorcycle accidents engender injuries and death. Some of the most common motorcycle accident injuries involve:
Head Injuries 

Leg Injuries

Muscle Damage

Bone Fractures 

Biker's Arm 

Road Rash 
What Damages Can You Seek from a Motorcycle Accident?
A personal injury lawsuit or an insurance claim can't heal a victim's injured body or broken soul. However, the right compensation can pay the necessary medical treatment and mitigate other monetary issues. An expert Los Angeles motorcycle accident lawyer can help you recover your losses. These compensatory damages come in two forms: Special damages and General damages.
Special Damages
Otherwise known as economic damages, it rectifies a victim for his out-of-pocket overheads. These expenses are the result of the accident due to someone else's negligence.
Repair or replacement of damaged property

Lost salaries and loss of earning capacity

Loss of irreplaceable or priceless items

Previous and future medical expenses
General Damages
Also called non-economic damages, it recompenses a victim for non-monetary losses. This type of compensation usually constitutes the biggest part of a claim or personal injury lawsuit.
Scarring or disfigurement

Previous and future pain and suffering

Lowered quality of life

Emotional distress or mental anguish

Physical impairment or disability
In case of wrongful death, the surviving family will also get compensation for their:
Depression

Burial and funeral expenses

Loss of household and personal services

Loss of love and companionship
Contact Our Los Angeles Motorcycle Accident Lawyer at LA Injury Group Today
Were you or your loved one experienced injuries in a motorcycle accident? Our team of excellent Los Angeles lawyers will provide you with legal assistance to help you secure the compensation you deserve. We will uphold your rights as a victim. We work on a contingency basis so we can serve you better. Call us today at (818) 240-1800 at no obligation.