Regardless of where you work or how you earn your money, you may suffer injury whether you like it or not. Every year, different workers from various jobs experience injuries or even death because of accidents. These undesirable situations are due to negligence and lack of training as well. A Los Angeles manufacturing accident attorney is a big help in cases such as these.    
Manufacturing Accident and Death Statistics
Based on the US Bureau of Labor Statistics report, since 2018 accidents and deaths in the manufacturing industry increased to almost 13%. Some of these workers suffered injuries while some died in their workplaces while doing their jobs. The number of deaths ascended to 343 in 2018 from 303 in 2017. You do not have to wait for worse case scenarios before talking to a manufacturing accident attorney in LA.
During 2018, the United States has documented 5,250 disastrous on-the-job injuries. It demonstrates a 2% increase over the 5,147 figure recorded in 2017.  
Almost one-third of the deadly workplace injuries in the US manufacturing businesses developed from contact with objects, tools, and equipment. There are 83 people who died due to transportation occurrences, 16 from fires and blasts, and 46 from slips, falls, and topples. 
Moreover, manufacturing workers perished due to violence and other injuries caused by humans or animals tallied to 40 incidents. Fifty people died because of exposure to toxic substances or surroundings.
The use of machinery in the manufacturing industry is another principal source of life-threatening injuries. Examples include powered conveyors and stacking machinery accidents. If you or a loved one is an injured victim, you need to speak with a Los Angeles manufacturing accident attorney as legal representation when seeking compensation.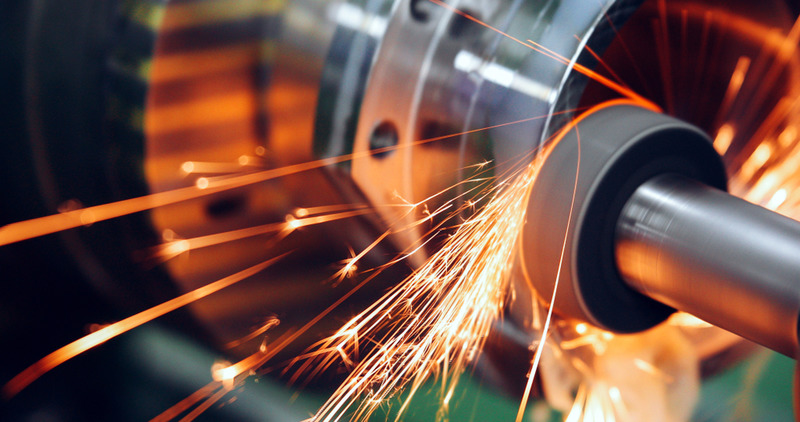 5 Leading Manufacturing Industries with the Most Workplace Catastrophes
Manufacturing industries employ several employees and use various tools and equipment. Without proper training and safety precautionary measures, many workers may suffer injury or die while doing their tasks. If you sustained injuries, it is best to consult a Los Angeles manufacturing accident attorney. Below are the leading manufacturing industries which have the most number of workplace catastrophes. 
Fabricated Metal Products 
This manufacturing industry subsector converts metal into average or end products. The most experienced injury in the fabricated metal products industry is the handling of materials. It mostly affects the joints, tendons, muscles, ligaments, and nerves in the back, legs, arms, abdomen, and neck. Ultimately, extensive damage may establish as occupational overuse syndrome (OOS), cumulative trauma disorder (CTD), or repetitive strain injury (RSI).
Wood Products Manufacturing
The wood product manufacturing subsector process wood products. This includes veneers, wood flooring, prefabricated wood buildings, and lumber to name a few. The process involves laminating, sawing, and assembling wood products among others. Factors related to injury risk include massive physical workload, lack of training, limited breaks, and more.  
Food manufacturing is a procedure for converting palatable raw materials into something that humans can eat. However, doing this is not easy even with the help of equipment. 
Workers can suffer from strains and sprains which are the most prevalent injuries in the food manufacturing industry. Oftentimes those injuries are due to repetitive and awkward movements while processing the foods.
Additionally, workers can suffer muscle tears, sprains, lacerations, and fractures caused by slips and falls. Likewise, they can get hurt from the equipment itself that they use for manufacturing and processing foods. 
Transportation Equipment Manufacturing
Transportation equipment manufacturing involves aircraft manufacture and other aerospace apparatus. It also manufactures railroad equipment, motorcycles and bicycles, cars, and auto parts.
Workers in this industry can develop Musculoskeletal disorders (MSDs) due to overexertion. This is a common injury among factory workers due to the nature of their work. They need to have strong stamina as the work necessitates physical tasks which include lifting.  
Non-Metallic Mineral Product Manufacturing
Non-metallic mineral products manufacturing deals with ceramics, lime, glass, and cement production. It transforms natural-occurring materials such as silica, clays, and limestone through a comprehensive energy process. 
Workers can suffer from respiratory conditions due to dust that they may inhale from quarrying. Fluorides coming from oil refineries may also cause or trigger lung infections. Prolonged inhalations of these toxic pollutants can develop into severe illness in the long run.
Why Do Accidents Happen in the Manufacturing Industry?
A number of work accidents may arise in the manufacturing industry for more than one reason. Some of these are out of control can cause severe injuries or even death. This calls for a Los Angeles manufacturing accident attorney to help you file a claim. Below are the most common reasons why accidents happen in the manufacturing industry:
Inappropriate storage of chemicals

Not implementing safety security measures

Accidentally or deliberately disregarding a protection hazard  

Operating machinery in the absence of safeguards to shield workers

Faulty equipment or machinery

Not giving workers with proper training on equipment or material handling

Not using proper safety equipment 
Contact a Los Angeles Manufacturing Accident Attorney Today
Do not think that you are alone in your problem. A Los Angeles manufacturing accident attorney from LA Injury Group will be glad to help you. Our expertise and knowledge can help you get the compensation that you deserve.
Talk to us today and let us win your case. Call (877) 678-4689 for a free case evaluation.