We know that clients have many Los Angeles injury attorneys to choose from. There are apparently just as many personal injury firms in this city as there are acting classes. That's why, at the LA Injury Group, we do everything we can to set ourselves apart from the rest. That means going the proverbial "extra mile," and doing a little bit more just so that our clients can have the best experience possible. That means putting together the most compelling case for our clients and helping them to get as much compensation as possible, yes, but it also means that we treat them like real people too.
Los Angeles Injury Attorneys who Don't Give Up
That may not sound like a big deal, but in this industry, it is. We don't give up on our injured clients. When something goes wrong for them, we don't just write them off. It's easy to do that in this industry. Indeed, we see it all of the time. See, all personal injury law firms say that they'll
"Fight for you," "get you all of the compensation you deserve," and that kind of thing. They say that, yet they rarely actually do that.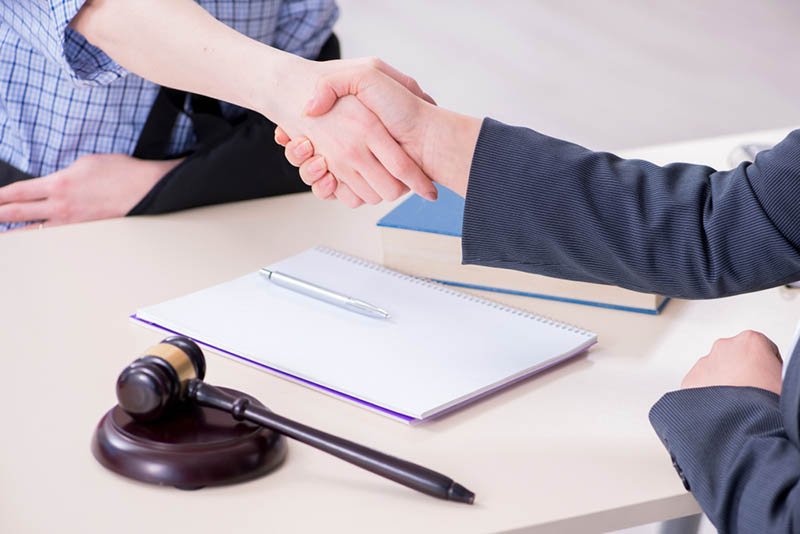 Instead, what they do is they represent their clients and, as soon as the other side makes an offer, they take it. Whether it's actually worth it or not, whether it's what the client deserves or not, they take it. Then, they'll go to the client and say "hey, this is what we were able to get you. This is as much as there could be. We did everything we could." Of course, the opposite occurred - they did the bare minimum they could for their clients. They could have done so much more, and yet they didn't.
That's why we don't give up on our clients. We know that this process can be difficult and can have its ups and its downs. There may be days that are harder than others where the ultimate goal can seem out of reach. However, we have plenty of experience with this too. So, we've been in those cases where it seemed like nothing was going our way, only to end up getting our clients even more compensation than any of us thought possible. By hanging in there with our clients, we're all better able to reach our ultimate goals.
Focused Personal Injury Attorneys
Often we'll have clients who come in to talk to us without realizing that there are many kinds of attorneys other than Los Angeles injury attorneys. They just assume that all attorneys are personal injury attorneys. They don't realize that of all the attorneys they see on television, only some are personal injury attorneys. Others are other kinds of attorneys. That may not seem like such a big deal, but it can make all the difference in the world to your case.
See, if you have attorneys that aren't experienced with personal injury cases, they might not be ready for all of the twists and turns that these cases can take. Moreover, they certainly won't be ready for everything that the insurance companies can throw at them. We've seen what happens when the insurance companies and their armies of lawyers get a hold of attorneys that aren't used to personal injury cases: it isn't pretty. You need experienced attorneys who have done this before.
Of course, by that same token, you want attorneys who are singularly focused on these kinds of cases too. See, when you find attorneys that have all different kinds of focuses, they tend to spread themselves out too thin. So they might say that they "focus on personal injury cases," but whenever you try to get a hold of them, they're on some other kind of case, dealing with something else, and so forth. We don't believe that's the best way to do business.
Instead of trying to do a million different kinds of things okay, we focus on doing one thing perfectly right. That's why we treat personal injury cases as our specialty. Instead of trying to do something that we aren't as familiar with, potentially shortchanging our clients, we focus on the one thing that we do better than anything else. That way, you can get the best, most compelling case.
Personally Handling Cases
When you hire an attorney from the LA Injury Group, your case will be tried by… an attorney from the LA Injury Group. This shouldn't sound like something revolutionary, but it more or less is. Here at our firm, we make sure that our attorneys handle the cases, not some assistant or anything like that. Our attorneys have a personal stake in our cases. That way, our clients can get the best possible representation.
This manifests itself in a variety of ways. For example, we believe that communication is critical to proper representation. When you come to our firm, we make it so that you can always get in touch with your attorney. We understand that plenty of other firms don't do the same thing. You might not be able to reach your attorney for days or even weeks at a time. We believe that the more the channels of communication are open, the better a case we're able to make on behalf of our clients.
As a law firm that treats people like people, we want to be able to make it easy for you to sign with us too. That means that we make it easy to get started. One of the best parts of our job is meeting new people, sitting down to talk, and figuring out exactly how we can help. To start the process, simply give us a call at (818) 240-1800. From there, we'll schedule a free consultation.