A car accident happens when a vehicle collides with an object, person, animal, or another vehicle. It happens in just a snap, but it is going to change one's life in an instant, since the outcome usually can be quite devastating for many. There are many possible root causes and types of car accidents. Understanding the type and the cause of the accident is vital as it helps to support a possible case in the future. However, remembering what happened before, during, and after the accident is as important. Only an experienced Los Angeles CA car accident lawyer can provide this help and support by investigating the accident, identifying the cause, and assisting in filing a case. 
The trauma caused by the accident can cause the victims to only remember moments in "blur" and in some cases, events are totally forgotten. When this happens, it is best to ask help and support as it is surely going to be stressful having to go through the journey alone. 
Types of Car Aaccidents 
Providing the right information as to what type of car accident is needed as Los Angeles car accident lawyer takes part with the investigation. These are the common types of car accidents that lawyers encounter: 
Head-on collisions

This happens when the vehicle drives at the wrong direction and collides with the vehicle opposite its direction. This is one of the least common car accidents, but it is the most devastating. 

Rear-end collisions

This occurs when there is not enough distance between two vehicles. This is the most common but it is less damaging as it usually happens at a lower speed. 

Side-impact accidents

This type of accident usually happens at intersections. This can cause injuries, too, depending on the impact of the crash.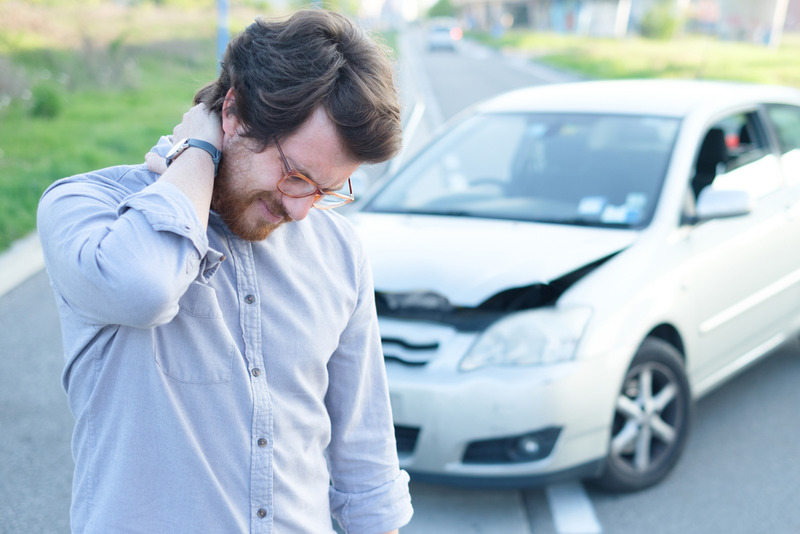 Los Angeles CA Car Accident Lawyer: Common Causes of Car Accidents
Although there are many to mention, it is still best to mention a few to promote awareness of the possible reasons of car accidents and knowledge to avoid these from happening. Common causes of car accidents listed by Los Angeles car accident lawyer include: 
Drowsy driver
A drowsy driver could be over fatigue from work or due to lack of sleep. It is important for drivers, whether it is short or long drive, to be physically and mentally prepared to drive. 
Drunk or drugged driver
When a driver is under the influence of alcohol or other substances, it is possible to neglect traffic laws as the driver is not in the right mind to remember the rules and regulations. Moreover, if the driver is drunk or drugged, they usually cannot control their fine and gross motor skills. 
Over speeding
There is a speed limit for a reason. It exists to put order and avoid accidents. However, there are drivers who over speed to reach to a certain place faster. When over speeding, drivers are usually unable to stop the car in time before an accident can occur. 
Road maintenance or defects
Road signs are used to communicate with the drivers. If the road is under construction, there should be a sign way before the area so the drivers would know what to expect. Most of the time, drivers overlook these signs and tend to drive straight away. 
Car defects
It is every driver's responsibility to maintain the performance and to check the rest of the components of the car. It should be repaired as soon as there is a problem as it may cause a huge problem in the future. 
Hire an Experienced Los Angeles Car Accident Lawyer 
Being involved in a car accident may seem to be a bit overwhelming. Aside from the trauma, you may experience serious injuries which makes the experience really stressful and devastating. Hiring an experienced Los Angeles car accident lawyer will take care of the complicated steps to take after the accident. However, the timing as to when to contact a lawyer could be critical as well. You have to contact a car accident lawyer as soon as possible to ensure evidences to be investigated as what it originally is. 
Best Car Accident Lawyer in California
LA Injury Group, Inc., are composed of competent and experienced car accidents lawyers. Our client is our top priority, so we always look forward to taking care of the legal aspects on behalf of them. Once you hire us, we take time to investigate the scene and to take note of every important detail for the case. We search for witnesses and ask for statements. We collect relevant reports, such as police report and medical records, to carefully review them in preparation for the filing of the case. In times when cases need to go to court, an experienced Los Angeles car accident lawyer will be with you all throughout. We will fight for what you deserve. 
LA Injury Group, Inc., is committed in seeking justice to our clients. We are going to do all that we can to give you and your case utmost convenience, resolution, and attention. If you seek to find answers with your legal questions or concerns regarding a car accident, call us at (818) 240-1800 and you may speak with our experienced Los Angeles car accident lawyer. You may also contact us by filling out the form online.