Spinal cord injuries are noted to be one of the worst personal injuries any person could ever sustain. These injuries can cause complete loss of movement and sensation, which are every person's nightmare. Thus, spinal cord injury victims find it difficult to move forward, knowing that they could not live their lives like they used to. The emotional and mental trauma could be too much that what should be done next is even hard to determine, especially when the cause of these injuries is because of another person's recklessness. No victims deserve to sulk in depression as LA spinal cord injury lawyer is always willing to extend a hand. 
If you or any of your loved ones have experienced spinal cord injuries due to another person's wrongdoing, the LA Injury Group can handle the legal processes for you. This life-changing event should not be taken for granted since there are several ways on how to make the other person accountable for the injuries, and at the same time, obtain compensation to help you in your financial endeavor. It is never too late to achieve the justice deserved, especially when it costs living the life you have dreamed for yourself.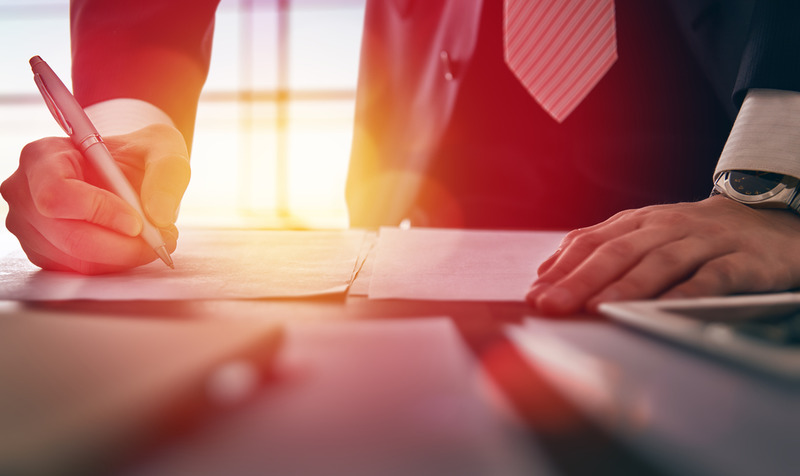 The Benefits of Hiring an LA Spinal Cord Injury Lawyer 
More often than not, the victim's family decides to file a lawsuit for spinal cord injuries. However, it is still essential for the victims to understand and believe how beneficial hiring an Los Angeles spinal cord injury lawyer is. Some may think it is entirely unnecessary or may only add more stress to the victim's life. Yet, this may be the victim's only chance to recover and to be hopeful in the future. Thus, we will discuss the advantages of having a spinal cord injury on your side throughout the legal process. 
Spinal cord injury lawyers have an in-depth knowledge of spinal cord injury cases. 
An LA spinal cord injury lawyer has extensive knowledge and experience about these matters that are undoubtedly beneficial in dealing with insurance companies. Since you are still not emotionally and physically capable of facing this battle alone, your lawyer will fight for you until you achieve your deserved outcome while taking time to recover. They ensure to let those who are responsible be accountable for their actions. Even when accidents cause your injury, falls, or other causes, the spinal cord injury lawyer of LA Injury Group knows how to make a strong case against the other party. 
A spinal cord injury lawyer knows the deserved value of your claim. 
Most spinal cord injuries have no idea regarding the value of their spinal injury claim. Since spinal injury cases can get too complicated, only the spinal cord injury lawyer knows the different factors and considerations to process the claims and place the rightful value, even when it is only the estimate. Some of these factors include the severity of your spinal cord injury, pain and suffering, insurance company strategies, and medical expenses from the past until the future with professional medical advice. Spinal cord injury claims may be known to have one of the most expensive fees, yet LA Injury Group will never let you pay first without winning the case first. 
A spinal cord injury lawyer has a thorough understanding of how the legal processes work.
Since most of us do not often deal with spinal cord injuries every day of our lives, we are genuinely unfamiliar with how spinal cord injury claims work. Therefore, it is vital not to take the weight of these processes alone. A spinal cord injury exists to assist those entirely unaware of a spinal injury cord claim's legal method. Experienced lawyers of LA Injury Group know what the required documents to gather are, how to fill out necessary forms, and the statute of limitations in Los Angeles. They are also well-aware of how insurance companies deal with these kinds of situations; therefore, they ensure that they back you up and avoid insurance companies to get the best of you. If you deal with the legal process alone, you will surely miss the thousand dollars of settlement you truly deserve.
A spinal cord injury lawyer also provides mental and emotional support.
A spinal cord injury lawyer in LA Injury Group does not only ensure to work on your spinal injury cord claim because they also motivate you that you do not face this battle alone. As soon as you hire them, your battle becomes theirs as well. Therefore, there is no need to ask what if's and stress yourself with what you should be doing. You only focus on your recovery, and the spinal cord injury lawyer will do the rest of the legal needs. They ensure to communicate your case's updates and hear you out whatever you wish to pursue in the legal process. It is reassuring to find lawyers who can fight for you legally and treat you like family at the same time. At the end of the day, we all need someone to be a source of inspiration by our side to get through the difficult day. The same goes for filing a spinal cord injury lawsuit.
Contact LA Injury Group! 
LA Injury Group is California's top-rated personal injury lawyers who continuously seek justice for those in dire need of legal help. They have been fighting successful battles since 2005 as they commit to assist spinal cord injury victims and help them move forward in life. LA spinal cord injury victims can obtain compensation for the following: pain and suffering, past and future medical expenses, loss of income, and other damages caused by the injuries. Having professional legal advice can help you determine the right course for your spinal cord injury claim. Thus, if you or your loved one has no idea what to deal with next, contact LA Injury Group's spinal cord injury lawyer and schedule a free legal consultation to achieve the justice deserved.