There are time limits in a personal injury claim. For that reason, you must hire a LA personal injury lawyers as quickly as you can. In the US, most courts will opt to punish the defendants by awarding the victim with a substantial amount of money. The courts are not typically interested in putting anyone in jail. Instead, they are more concerned about compensating the victims for their losses. However, if the defendant has been reckless, the law will let a court to punish the defendant. Since a personal injury case is civil litigation, the court will not punish the defendant with criminal fines or send him/her to jail. Rather, the court will confer the plaintiff a type of financial recovery as punitive damages.
Punitive damages are rare. However, if your case involves punitive damages, you could receive a substantial fee. To know whether or not your claim is eligible for punitive damages, it is ideal that you talk to our Los Angeles personal injury lawyer. Our personal injury law firm will cover all the basics. Civil court cases are inclined to award injured victims for their losses, like lost wages, medical expenses, and burial costs, among others. In punitive damages, they are not designed to compensate the victims for their losses. Instead, they are given a significant amount of compensation to punish the defendant. The court wants to discourage the defendant to commit the same action in the future.
If you are given punitive damages in a personal injury claim, you are given a significant amount on top of any compensatory damages. The amount typically exceeds the value of compensatory damages.
LA Personal Injury lawyers: How Punitive Damages are Awarded?
There are no specific rules to determine punitive damages. Most courts award punitive damages based on the facts of the case.
In most cases, courts will only award punitive damages in extreme cases that involve immoral conduct, such as severe recklessness or negligence. But ordinary recklessness will not warrant these damages. One great example of conduct that could lead to punitive damages is when a drunk driver causes severe injury or death to the victim. If the driver causes a serious accident because he/she drives at excessive speeds, then punitive damages might be awarded to the victim. Punitive damages could be found in various scenarios. In some cases, the situations mentioned above would not result in the court to award punitive damages.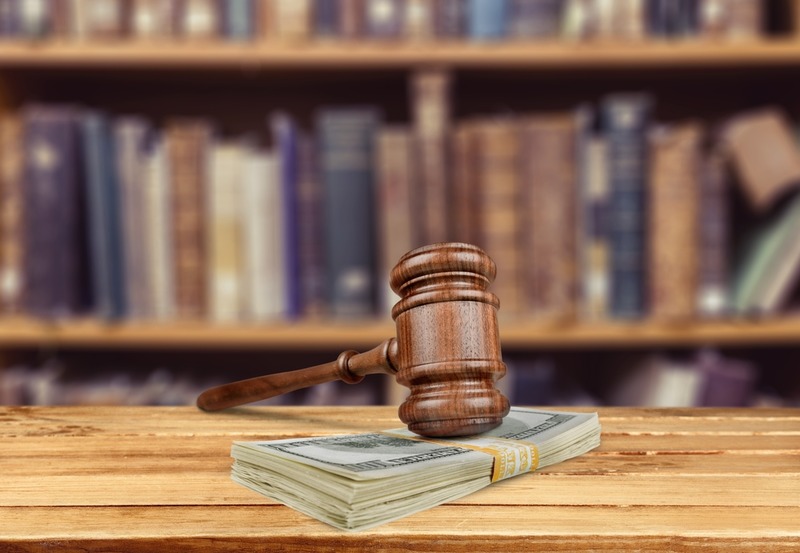 How Much is the Worth of Punitive Damages?
Unfortunately, there is no specific formula that could determine how much money the victim will get when punitive damages are involved. But, in most cases, the amount is substantial. The court will weigh various factors, like the severity of the damages and the defendant's conduct. It is important to remember though that punitive damages are not proportional to the actual harm caused.
In most cases, punitive damages can be ten times the amount of compensatory damages. However, there is no specific rule here. Your case may be more than ten times the compensatory damages. But it could also be less than that. It all depends on the circumstances. That's why you need to consult with a Los Angeles injury lawyer to talk about your case and to determine whether or not it involves punitive damages. Our law firm offers a free consultation for those who have been unfairly injured. It does not matter whether or not punitive damages could be applied to your case.
Even if your case is not eligible for punitive damages, our team of injury lawyers will fight harder to make sure that you get the maximum compensation that you deserve. Without legal representation, you will get less than one percent of what you deserve. You do not want it to happen. For that reason, it is always ideal to talk to an attorney to find the best options for you so that your case will lead to the punitive damages award.
Contingency
Our personal injury lawyers at LA Injury Group works on contingency. It means that our lawyers will not get paid if you do not get paid. The only time they get paid is when you get paid. That said, they make sure that you win. After you have been injured, it is vital that you talk to an attorney right away, rather than calling your insurance company. Our team of personal injury lawyers is equipped with knowledge and experience to make sure that your case will be given the highest priority in court. They also ensure that you will get the greatest compensation that you merit.
Getting injured is not easy. That's why our goal here is to make it easier for you to recover from the accident. We will handle the case for you so you can focus on getting better. To contact our Los Angeles injury lawyer, call our hotline for a free consultation: (818) 240-1800.