After car accidents, it can be difficult to know what to do. You're probably suffering from an injury, confused and scared. You know you aren't at fault. However, you do know that you're going to miss time at work. In fact, you don't know if you'll be able to do your job again. Somehow, your family has to make up that money. You want to win damages, but aren't sure about the process. That's where the LA Injury Lawyer comes in. They can help you in a wide variety of ways get what you're owed.
First Step after Car Accidents: Medical Care
Before any headway can be made on any kind of legal case, it's important to make sure that you're OK. First, you have to be checked out at the scene, to make sure that you (and anyone else in the crash) is OK. Then, it's about getting you healthy. That's where the human touch of the LA Injury Group really comes in. When they take cases involving car accidents, they go out of their way to make sure that the injured party has the proper medical care. This includes making certain that competent professionals are working with them, ensuring their health.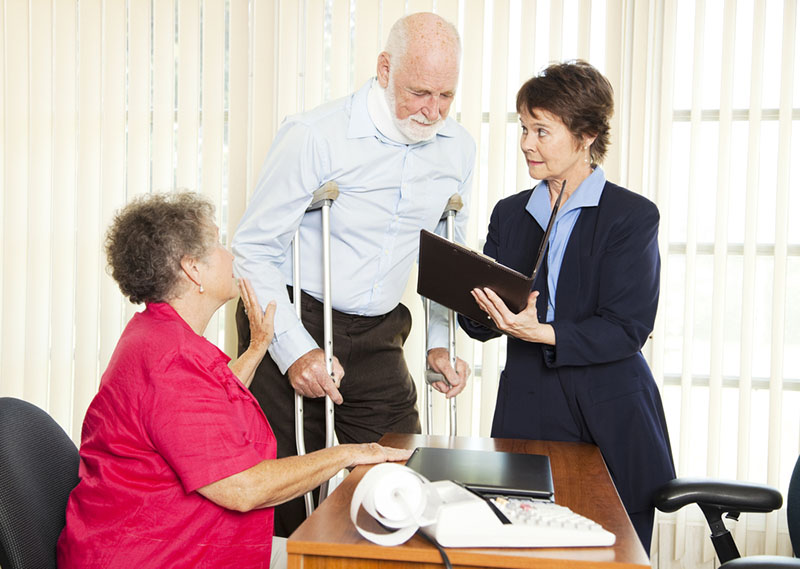 No Delay
Many large law firms have plenty of attorneys. They're each working on separate cases, trying to get things done. At the LA Injury Group, that's all true – but they also get to work on the case immediately. There's no "well, we'll see how it shakes out" or "we'll get to it after this." Once they've taken you on as a client, they spring into action. Highly experienced attorneys who have specific experience in cases involving your kinds of car accidents are immediately put to work.
The Investigation
The LA Injury Group has great investigators who know their way around cases dealing with car accidents. After tracking down the relevant witnesses, they secure the depositions and statements that prove who was really at fault. This goes hand in hand with a comprehensive investigation of the crash site. If necessary, they even secure the services of an accident reconstructionist. They can put the crash back together to reveal the truth of what really occurred.
Maximization
Maximizing the recovery is the end goal of the LA Injury Group. They want you to get as much money as possible to cover the bills as well as the suffering for having to deal with a car crash. To that end, they go through any and all medical and police reports. They can find the tiniest detail that proves liability, and helps you to get the money you deserve. This also includes whether something about the vehicle was defective, and whether that can be relevant to getting you what you should have.
One Legal Team on Your Side
The LA Injury Lawyer has dealt with many car crash cases over the years. They know exactly what to do to get you exactly what you should have. For more info, call them at (818) 240-1800 or check their site to see them spring into action after car accidents.