Every day, we are generally susceptible to various kinds of hazards such as accidents, calamities, and sickness. These situations can occur the least you expect them and can simply wreck your present good financial status. Fortunately, there's a means to safeguard yourself and your family from the trouble of minding the future while saving you from any potential financial loss. Getting insurance is the answer! However, there are some unscrupulous companies that won't pay your claim. If this happens to you or a loved one, better consult an LA bad faith insurance attorney to help pursue justice for you.
What is Insurance?
It is an agreement or contract between you, as the policyholder, and the insurance company itself. For any case of loss or damages, it is the insurance company's responsibility to compensate you with an agreed amount. You, in return, will pay the insurance company with an agreed amount to reimburse any expenses they'll cover if ever you need to make an insurance claim. 
You may recommend beneficiaries to get insurance benefits in your absence. If ever you will have trouble claiming your insurance, talk to an LA bad faith insurance lawyer who can help pursue justice for you.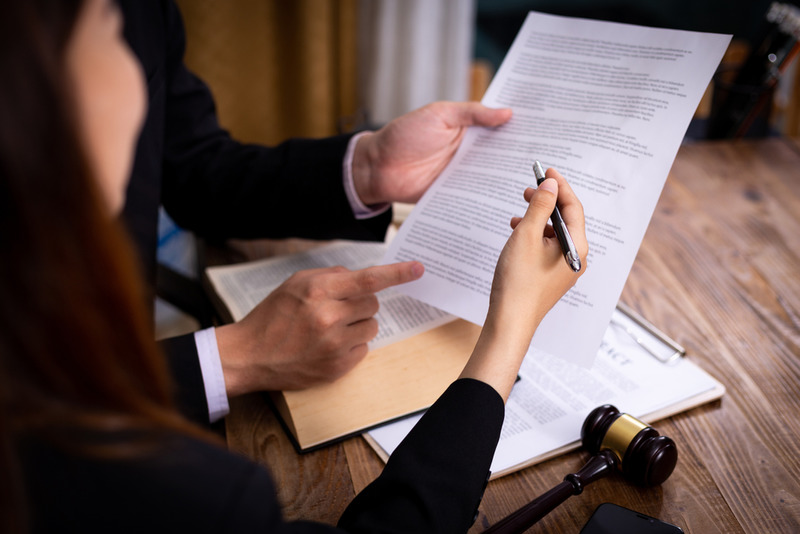 LA Bad Faith Insurance Attorney: Insurance Policy
An insurance policy is a contract between the insurance company and you (policyholder). It consists of several elements particularly, premium, policy limit, and deductible.
INSURANCE PREMIUM
The insurance premium is the verified cost of your insurance plan. It is usually split monthly, quarterly, semiannually, or yearly. The insurer determines the amount according to the risks you have. An unpaid premium leads to the cancellation of your policy. If you miss a premium, you'll have a grace period to make payments. No payment means you're susceptible to future losses.   
POLICY LIMIT
The policy limit is the full amount the insurance company is responsible for when it comes to losses developing from a situation that leads to coverage. Per-occurrence and aggregate are the two types of insurance coverage limits. The limits work depending on the type of insurance. It notifies you of the maximum amount your policy will provide in case you encounter one or multiple covered losses.  
DEDUCTIBLE
The deductible is the amount you need to pay the insurance company before the insurance policy offers financial assistance as well as coverage. It is also called an annual deductible and is a form of risk-sharing between the insurance company and you. 
Common Types of Bad Faith Insurance
Bad faith insurance happens if the insurance company breaches an agreement. The law mandates insurers to behave in good faith and have fair dealings with the people or companies they insure. In the event that the insurance company acts in bad faith, you can file a lawsuit against them. You may need the service of an LA bad faith insurance attorney to help pursue justice for you. Below are some of the prevalent forms of bad faith insurance:
Minimized or Refused Payments 
This occurs if the insurance company declines, prolongs, or reduces a payment with no acceptable reasons for their action. 
Need for Investigation
The insurer fails to pay your normally covered claim. It is usually because of their own need for an appropriate and immediate investigation.
Absence of Action
In case such as this, the insurer received a request for a claim that entails proof of loss and fails to confirm or reject the claim. 
Intentional Misunderstanding
This happens when the insurer intentionally misunderstood what the police said. This is a common practice among insurance companies to avoid paying the claim. 
Irrational Demands
You may say that the insurance company is demanding irrationally if they require you to present unwarranted proof of loss.
Lack of Policy Information
In this situation, the insurer fails to inform different pertinent details of a policy. It includes limits, exclusions, and provisions.
Lack of Proper Communication
The insurance company fails to communicate with you. This may include settlement offers or even demands which are not adequately communicated.
Impediments
Most of the time, insurance companies use different strategies to prevent lawyers from receiving accurate information. It also includes ceasing information being sent to you, any fallacious actions to deliberately spoil and hinder proceedings.  
Inappropriate Standards
Inappropriate standards result if the insurance company utilizes more than a set of standards with the cases. They do this so they can reject a claim.
Take Action and Consult an LA Bad Faith Insurance Attorney
If your insurance company is acting in bad faith, consult an LA bad faith insurance attorney. He will pursue justice for you and fight for your right. At LA Injury Group, our team of attorneys is always ready to handle your case. 
We'll evaluate your case at no charge. Let's win your case together. Take action and call us now at our (818) 240-1800 hotline.