California residential and commercial property owners have a duty of care to provide other people with a safe environment. Injuries arising from a slip and fall accident are significantly common, leaving victims with just a few options. When you faced harm due to a hazardous condition, whether from a personal residence or business facility, you need to consult a knowledgeable slip and fall accident attorney in LA when pursuing a claim.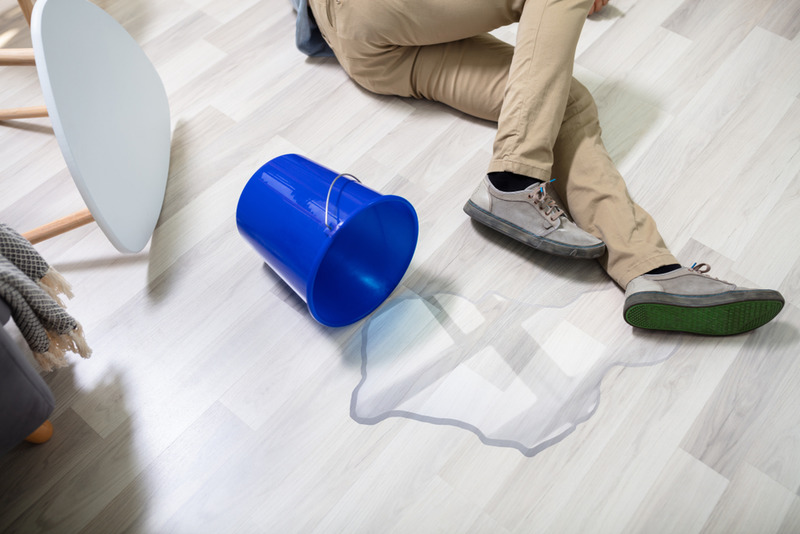 What Causes Slip and Fall Injuries to Occur?
In most cases, slip and fall injuries occur due to a slippery surface. However, there are other factors that cause such injuries. These include the following:
Lost Your Footing on a Wet Floor
Every business establishment is responsible for providing its customers with a secured and dirt-free environment. California has introduced laws cushioning consumers from reckless business management that don't make it a habit to make their stores, properties, and premises. Sad to say, cleaned surfaces also leave behind imminent hazards and possibilities of injuries. 
Tripping or Stumbling on Uneven Pavement 
LA residents are aware they're living in a shaky region. The city approximates that there are almost 4,500 miles of sidewalk that need repair. According to the study conducted by the University of Southern California in 2007, it could take about 72 years to repair every sidewalk.   
Falling into Potholes
Southern California barely gets temperatures below freezing point with a massive pothole problem. Potholes are usually found on streets and sidewalks. Moreover, it frequently appears in private parking lots, paths, and driveways as well. 
If you sustained injuries after falling into a pothole, you may have the right to get compensation. A knowledgeable slip and fall accident attorney in LA can help you file an injury claim and ensure you get well-deserved compensation. 
Drainage Problems 
Drainage problems include leaking water, which is one of the common causes of slip and fall accidents. A majority of public places with water can develop hazards, resulting in serious injuries.
Poor or No Lighting 
Sidewalks, alleys, and stairways with no or poor lighting can cause severe injuries. Dwellers, pedestrians, and consumers who go to malls or supermarkets are most susceptible to this condition. 
Weather
It's the property owners' and managers' duty to keep their premises hazard-free from rain and ice. They need to maintain their properties regularly to prevent accidents such as slip and fall. 
Disorderliness
Disorderliness also plays a key role in a slip and fall accident. This usually happens in a workplace such as construction sites, offices, groceries, hospitals, and even pathways.
Most Common Injuries from Slip and Fall Accidents
Slip and fall accidents can cause extreme injuries which can include:
Back and spinal cord injuries

Sprains, fractures, and broken bones

Severe head injuries  such as concussions

Joint damage such as shoulder, knee, and hip injuries
Knowledgeable Slip and Fall Accident Attorney in LA: Compensation for a Slip and Fall Accident
A slip and fall accident can cause severe damages, especially financially. When you or a loved one sustained injuries because of other people's negligence, it's just right that you receive compensation for recovering damages. A knowledgeable slip and fall accident attorney in LA can help you recover one or even more of the following:
Emergency medical expenditures

Necessary medication or medical devices

Lasting or permanent disability

Disfigurement

Lost wages

Capability to earn

Loss of enjoyment in life 
Proving Liability in a Slip and Fall Injury Claim
Suffering injuries from a slip and fall accident is not enough to obtain compensation. You need to prove that the negligence of other people caused your injuries. To recover damages under the premises liability principle, you have to prove the property owner breached his or her duty of care to:
Keep a property sensibly safe and free from hazards 

Fix any known hazards on the property in a reasonable amount of time
A property owner can be held accountable for injuries arising from a slip and fall accident if:
He or she found or should have known about a danger on the property

He or she failed to fix it in a rational amount of time
Proving liability is difficult. You'll need the help of a knowledgeable slip and fall accident attorney in LA in order to get a claim.
Statute of Limitations
Under California, you have two years to file an injury claim for damages from the date of the accident. When you file beyond the said date, it's possible that you may no longer qualify to file a claim. In case a loved one dies because of the injuries a slip and fall accident caused, you file a wrongful death claim instead.
Speak with a Knowledgeable Slip and Fall Accident Attorney in LA
Always remember that insurance companies are not your best friends. For them, business always comes first. You'll need a knowledgeable slip and fall accident attorney in LA to protect your rights and ensure that you'll get the compensation you deserve. Our team of attorneys from LA Injury Group can provide the utmost help you need. Call us today at (818) 240-1800 and we'll evaluate your case at no cost.