Did you know that it is the duty of trucking companies and drivers to operate their fleet in a safe manner? In California, there are numerous trucking accidents that occur every single day. Hundreds of citizens are victims of trucking accidents more frequently. A truck accident can be catastrophic and cause emotional distress. Some are not lucky enough to sustain and recover from such injuries. In that case, then you need to know your rights if you are involved in a trucking accident. Our top trucking accident lawyers in Los Angeles, CA. can help you with your case.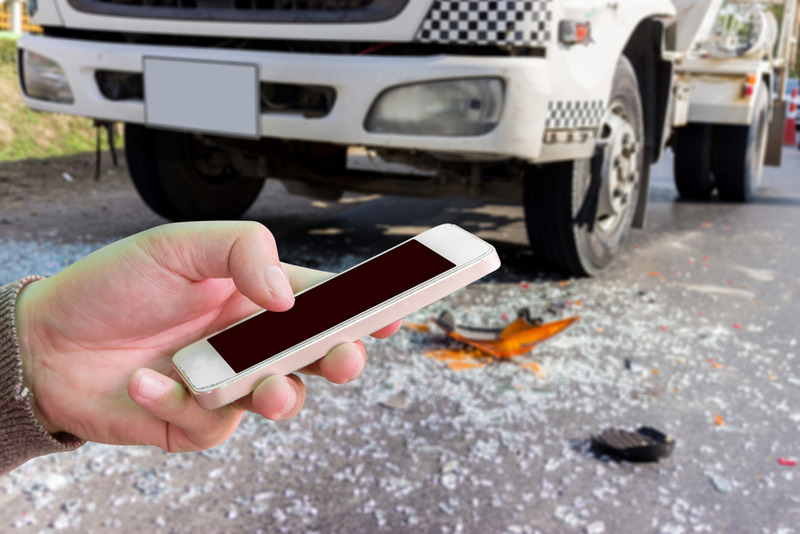 Top Trucking Accident Lawyers In Los Angeles: Protecting Your Legal Rights
A large number of individuals who are involved in trucking accidents suffer minor injuries. Most of them tend to walk away from it and focus on recovering rather than receiving fair compensation.  The trucking company is bound to be held responsible for the injuries they cause. As a victim, you have the right to get access to maximum financial compensation. The LA Injury Group in Los Angeles, California has dealt with thousands of cases pertaining to this issue. With our experienced and specialized lawyers in Los Angeles, we have helped clients to get their compensation by protecting their legal rights.
Free Case Evaluation
While there are some law firms that charge you by the hour for representing your case, our law firm works the other way around. We work on a contingency fee basis, which means you do not need to pay us for a case evaluation or consultation. Our lawyers will first analyze your situation and understand the depth of your case. If you are seriously injured, we will ensure to help you get the required details for presenting your case. If required, we take the case to court and represent you in an efficient manner.
Documenting Information
Our lawyers will go through an entire process of documenting information related to your accident. From talking to witnesses to filing for your legal claims, we do the groundwork on your behalf. Dealing with the law can turn out to be a frustrating task, but not if you have a personal injury lawyer on your side. Our experts will help you maintain medical records and other damages that will add to your injury claim. By securing evidence and the right information, it is possible for you to receive compensation sooner than expected.
One of the biggest advantages of hiring a lawyer is to help you file a lawsuit with the stipulated time. Like every other personal injury, a truck accident has a time frame to file a lawsuit. If the lawsuit is not filed during that period, you will forfeit the right to collect damages for your accident. The first thing to do after visiting the hospital is to get in touch with an experienced lawyer. Do not wait to take action. By doing this, your lawyer will have enough time to begin working on your case.
Why Do You Need A Truck Accident Lawyer?
Not every truck accident case is the same. Some incidents can turn out to be unique and tough to handle on your own. Our skilled truck accident lawyers in Los Angeles will help you navigate through the law. Truck accidents might involve multiple parties and deal with them on your own is never going to be an easy task. Our lawyers are skilled in negotiations and experienced in handling such complex situations that involve many rules and regulations. Getting in touch with a lawyer right after your accident is the best help to seek fair compensation.
How Can We Help?
With close to two decades of experience, we are committed to providing top legal representation to victims in Los Angles, California. Our excellent and successful track record in handling truck accident injury claims will come to your rescue. We make sure to listen to your side of the story and answer every question by helping you understand your rights. We give you legal options and investigate your case carefully. By gathering evidence and documenting everything, our LA Injury Group can negotiate for a maximum settlement offer. We can help you in preparing your truck accident litigation and stay with you throughout the course of your legal battle.
Insurance and trucking companies are known to be aggressive, especially when it comes to defending legal claims. Many companies will deny and limit their responsibility to the damages caused. In some cases, they offer you a quick settlement by providing a small amount. Let our lawyers deal with these situations while you recover from your injuries.
If you are injured in any form of accident, the LA Injury Group will fight for your rights and the compensation that you deserve. We have held several negligent parties accountable and received fair compensation for our satisfied clients. The LA Injury Group has a deep knowledge of the understanding the legal system and settlement strategies. Our lawyers are available to provide you an informed legal insight. We have successfully recovered medical bills, lost wages, property damage, and much more.
The LA Injury Group has recovered millions for our clients in cases such as trucking accidents, product liability, medical malpractice, automobile accidents, and other personal injuries. Remember that insurance companies will do their best to minimize your claim and pay you as little money as possible. The only easy way out is to get in touch with a professional personal injury lawyer. Know your legal rights by getting in touch with the LA Injury Group today. Give us a call at (818) 240-1800 and get a hold of the top trucking accident lawyers in Los Angeles to represent your case today.