We purchase insurance to cover ourselves, our families, and our companies from catastrophic occurrences such as fires, natural disasters, vehicle accidents, and serious injuries. We also purchase insurance to secure our investments. Whenever the unexpected occurs, we rely on our insurance policy to compensate us for our losses and restore us to full health. Many claims are denied by the insurer or are paid just a percentage of the claim's full value, which may cause payment to be delayed for months or even years. These acts have the potential to exacerbate your troubles and result in extra financial difficulties. Our reliable insurance bad faith attorney in Los Angeles at LA Injury Group are well-versed in the many strategies insurers use to deny victims the aid they need unlawfully. The financial and emotional toll that insurance failures can have on you is well known to us, and we work hard to ensure that our clients obtain the maximum compensation they deserve for their avoidable losses.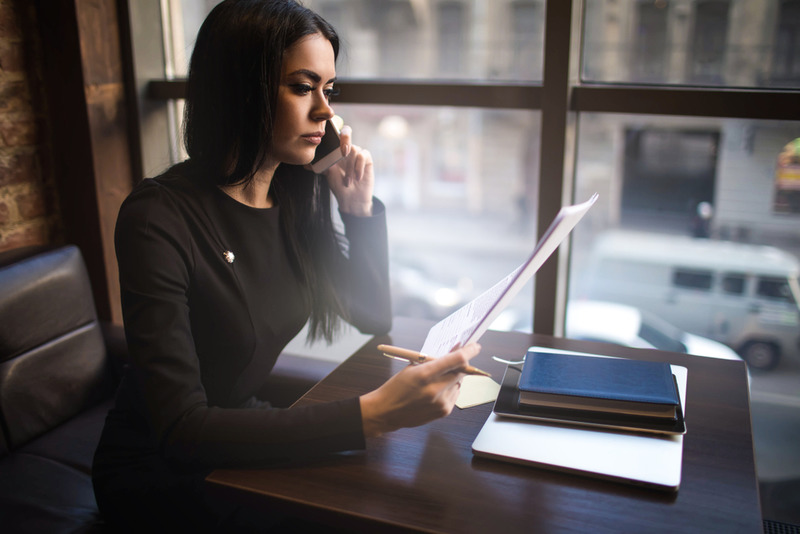 Common Insurance Bad Faith Cases In Los Angeles
Contracts between an insurance company and a policyholder include a phrase known as the "implied covenant of good faith and fair conduct," recognized under California law. The insurance company must behave in good faith while executing its contractual responsibilities, and it may not unjustly interfere with a policyholder's rights as a result of the contract's terms. Receiving payments for covered risks, conducting a thorough investigation into the cause of an accident, defending the insurer against third-party claims, and settling all claims in good faith are some of the rights that are protected by the policy.
On the other hand, an insurance company will far too often fail to fulfill its contractual responsibilities. A violation of the covenant of good faith and fair dealing may result in a policyholder bringing a legal claim for insurance bad faith, which may be pursued in court.
The following are examples of actions that may be considered bad faith:
Unreasonable delays or refusals to settle a claim are grounds for legal action.

Refusing to pay a legitimate claim or unilaterally restricting or postponing payments are examples of wrongful conduct.

Failing to undertake a fast, fair, and thorough examination of a claim

 Inability or unwillingness to communicate with policyholders regarding claims or claim status.

 A claim denial that is not supported by an adequate explanation.

 Providing false information about the coverage provided by the insurance

 Putting a policyholder's capacity to defend themselves in a lawsuit at risk
When it comes to insurance or policies, bad faith may occur with any insurer or procedure, whether consumer or commercial coverage. First and foremost, while establishing whether or not bad faith happened, it is necessary to scrutinize the text of the policy, which might be quite complicated in nature. It is possible to win a bad faith claim even if the policy includes unclear wording if a policyholder or client has a reasonable expectation of benefits, coverage, or defense based on the text of a policy.
Insurance Bad Faith: What Damages Victims Can Seek?
A bad faith insurance policy may result in significant losses, including the following:
Costs incurred by a policyholder that should have been covered by insurance

 Costs incurred by the insured as a result of an injury to a third party.

Expenses incurred in defending a lawsuit brought by a third party.

Legal fees were spent in the course of seeking to receive the benefits that were due to you.

 Damages for emotional discomfort or mental anguish are available.
Obtaining Compensation For Punitive Damages
When insurance companies act in bad faith, courts have the authority to order them to pay punitive penalties to compensate the victims for their loss. The law does not allow for punitive damages to be awarded based on particular pecuniary losses suffered by plaintiffs. A jury may instead impose punitive damages on a plaintiff if the insurance company has committed serious misconduct, which serves as an extra penalty for the insurance company.
In some instances, punitive damages may add millions of dollars to the total amount, but defense insurers will vigorously fight to determine whether the circumstances necessitate such a settlement judgment. Our insurance bad faith attorney in Los Angeles are well-versed in the legislation governing the possibility of punitive damages and are capable of identifying those instances in which it is permissible to pursue such penalties. We have achieved jury verdicts of millions of dollars and even billions of dollars in punitive damages when it comes to insurance bad faith claims. We will continually evaluate the potential of punitive damages in every case to ensure that our victims get justice.
Why LA Injury Group?
You may be wondering what distinguishes LA Injury Group from other Los Angeles law firms and how we can handle high-value insurance bad faith cases with such a high degree of success.
What distinguishes us is as follows:
Our resources: As a result of our company's success in resolving the most difficult high-value matters, we have additional resources to invest in the business to benefit present and future customers. We have an in-house investigation team that will carefully investigate each claim, accumulating convincing information that other attorneys overlook. We restrict the number of cases we take to ensure that each of our lawyers and staff members has the time to address each problem in each case adequately. We devote our time and resources to our clients, and we will never hesitate to pursue a claim to its best potential conclusion, even if that involves going to trial.
Our personal experience: When you are confronted with catastrophic losses due to bad insurance faith, you do not want to contact any legal company that handles insurance law cases. While many legal firms may handle multiple lesser cases, they cannot pursue multimillion-dollar settlements or judgments. Not all expertise is equal—and our attorneys have considerable experience managing high-dollar claims as a matter of importance for our firm. You may be certain that we have the expertise necessary to defend you in a dispute with your insurance.
Our standing: Insurance companies often exploit lawyers who lack expertise in complicated claims or litigation or lack a track record of success in court. They are well aware that they can frighten these lawyers into settling for much less than a client deserves and avoid a costly trial. On the other side, our legal team has a track record of success. Insurance companies take us seriously when we enter a room due to our reputation. They know that we will not hesitate to go to trial if an insurer does not make a reasonable settlement offer. Insurance companies are well aware that we will not back down and that they cannot bully our attorneys into taking anything less than what our clients deserve.
Contact The LA Injury Group Now To Speak With A Los Angeles Insurance Bad Faith Attorney in Los Angeles
It is reasonable to expect your insurance provider to follow the provisions of your policy, whether you submit an insurance claim or someone else claims your policy. When an insurance company fails to satisfy its commitments and refuses to provide coverage or defense, you have basic legal rights that must be protected.
Unfortunately, insurance firms will seldom acknowledge wrongdoing and will typically spend a significant amount of time and money defending themselves against charges of bad faith. Selecting a legal firm that lacks the knowledge and resources to take on huge insurance companies puts your claim at danger of being denied. For example, the case outcomes of the LA Injury Group demonstrate that our team has the skills and experience necessary to defend policyholders in high-stakes insurance law disputes. You may get further information at (818) 240-1800, and we can talk about how LA Injury Group can help you with your case.