Sure, anyone can stand up to a personal injury case. However, a serious injury involved in the accident requires different attention. You need the help of the best motorcycle accident lawyer. It's imperative to pay attention to important details before hiring one.
PLACE: When hiring a motorcycle accident attorney, you need to consider his or her location. It is just right that your representative to the court must know the local proceedings. Likewise, familiarity with the judges is a plus.
GENERAL EXPERTS: Several lawyers, as well as law firms, serve as general experts or practitioners. Aside from a personal injury case, they are also able to deal with criminal defense, wills and estates, and real estate. 
A lawyer who deals with a periodic motorcycle case won't have the same level of understanding of the law. This is in comparison to a motorcycle accident lawyer who totally focuses on personal injury law. 
The simplest approach to finding out about a lawyer's practice is to ask questions. It's okay to ask the motorcycle accident lawyer what percentage of his practice is motorcycle law. 
CREDIBILITY and EXPERIENCE: When looking for a motorcycle accident lawyer, good research will pay off. Asking the lawyer about the cases he has handled before isn't enough to make him or her the best candidate. Check online reviews and documentation from as many testimonies as possible.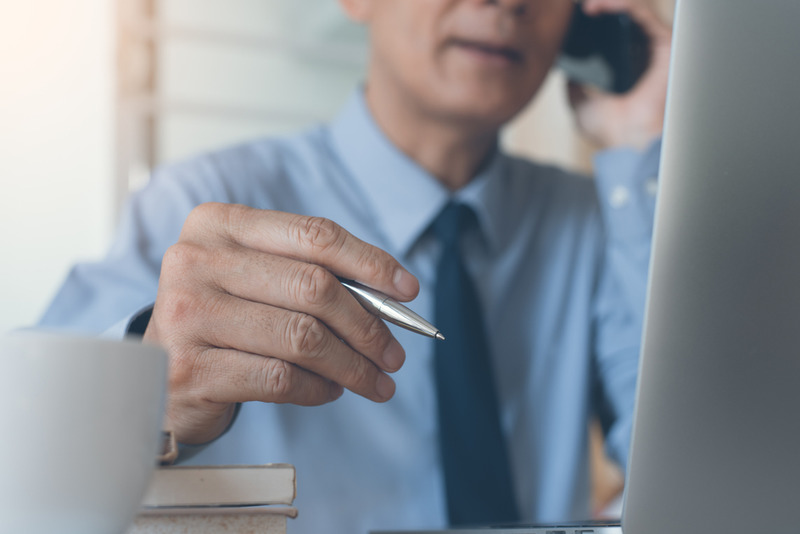 Things to Do Before Securing the Service of the Best Motorcycle Accident Lawyer
If it's necessary to hire a motorcycle accident lawyer to represent you, don't forget to consider a few important things.  
Consult Several Motorcycle Accident Lawyers Before You Hire One
Since most law firms provide a free consultation, it won't hurt if you'll make an appointment with several of them. Your goal for doing so is to choose the motorcycle accident lawyer that can really help you with your case. To achieve this, you have to interview each of them. You should bring the following documents:
Medical reports that will discuss your injuries

Photos of vehicles, your injuries, and the scene of the accident

Records confirming your regular income and time lost from work because of the accident

Accident police report
Ask the Appropriate Questions
A motorcycle accident lawyer sure won't mind if you "ask away" about his practice. He or she should take that opportunity to make you comfortable and gain your trust. Below are some of the significant details that you need to ask:
Number of years he or she is practicing law

Number of motorcycle accident cases he or she handled that's similar to yours

Will he or she the one to handle the case

Percentage of practice invested in motorcycle law

Percentage of motorcycle accident cases handled that resulted in a settlement
A lawyer who's able to settle all motorcycle cases handled is an outstanding choice. However, it can also mean that the law firm prefers speedy settlements instead. The case didn't reach trial which is necessary to make the most of the amount the client can recover. 
The right motorcycle accident lawyer must have experience in handling trials on behalf of his client. He or she must have established a good reputation for getting a successful result at trial. This affects the willingness of the insurance company to settle cases. 
Ask Regarding Fees While Doing the Interview
Practicing law is both a profession and a business at the same time. It's vital to discuss the fee the motorcycle accident lawyer may charge and other expenses. 
Most law firms do business on a contingency basis. You need to secure contingency fee agreements in writing. Also, it must contain the provisions of the agreement between you and the lawyer. This includes the supposed fee and what's your responsibility regarding costs and expenses. 
Cost and expenses can comprise of court costs, witness fees, and other prosecution expenses the motorcycle accident lawyer advances. If you won the case, these costs become deductible from the verdict or settlement. In case you lose, you might have the responsibility to repay the lawyer from your pocket. You can negotiate with the lawyer the fee including the costs and other expenses. 
During the interview, you can ask the lawyer regarding the law firm's typical practices about contingency fees. Additionally, you can inquire about how it would apply to your case you decided to hire him or her. 
Comfort Level While Working with the Motorcycle Accident Lawye
r
Communication is one of the crucial factors of a client-lawyer relationship. Several interruptions during the interview indicate that the lawyer is too busy to handle your case. A lawyer that is willing to listen and understand you will make you feel comfortable. As soon as you finalize your inquiries and gathered all the information needed, it's now time to decide.   
Hiring the Appropriate Lawyer
Motorcycle accidents are extremely out of control and catastrophic. Most often than not, victims suffered injuries from the accident.  An injured victim needs someone to help him recover mentally, physically, emotionally, and most especially, financially.
At LA Injury Group, we have a lawyer who specializes in a motorcycle accident. Our law firm has established an excellent reputation when it comes to winning the case of our clients. Call us at (818) 240-1800 and allow us to listen and help you.