Were you or a loved one suffer injuries from a motorcycle accident? If that's the case, you don't have to go through this alone. Your family will also suffer because of your misfortune. However, filing a personal injury claim can help you recover damages to cover the financial challenges the accident has brought.
Speak with our knowledgeable motorcycle accident Los Angeles attorney at LA Injury Group. We can help you seek a claim for the injuries and damages caused by the negligent party. Call our office at (818) 240-1800 and schedule a FREE consultation. We work on a contingency fee basis.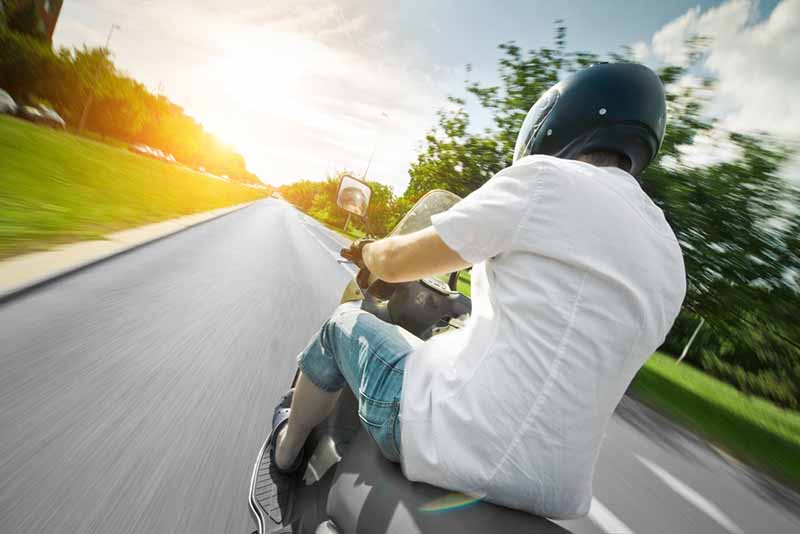 Finding the Right Motorcycle Accident Los Angeles Attorney to Handle Your Case
It could be difficult to find the right attorney to handle your case because there are so many of them. It's like finding a needle in a haystack. To have a successful case, you must have the right team of legal and medical experts on your side.
Here are a few things to consider when searching for the right motorcycle accident Los Angeles attorney:
Getting a Referral. You should start asking for referrals within your community including your family members, relatives, friends, or colleagues. It would be easier to find one to work with if the attorney has already worked with them.
Asking About His or Her Motorcycle Accident Experience. Personal injury attorneys handle different types of cases and they have their own specialization. Don't hesitate to ask what type of case he mostly handles. This way, you'll know if you'll be hiring the right person for the job.
Evaluating Track Record. Search how the cases of your prospects went from those they handled in the past. It's important that you know how many cases are successful and how many were lost. This way, you'll know if the attorney can help you win the case or if you have a better chance of winning the case.
Works on Contingency Fees. Most accident injury attorneys work on a contingency fee basis. It means that you don't have to pay them upfront. They will only get a payment if they were able to get you a settlement or verdict.
Communication Schedule. Correspondence is crucial between you and your legal representative. The attorney you're going to hire must always update you regarding the progress of your case.
Why Would You Need to Hire a Legal Advocate?
After a motorcycle accident, your worst enemy would be the doctor who will diagnose that your injuries are minor or the insurance company that will offer you a low settlement or denies your claim. Our expert motorcycle accident Los Angeles lawyers won't allow that to happen to you. We'll make sure to protect your rights and that you'll get the compensation you deserve.  
Should you suffer injuries from a motorcycle accident, you are eligible to get fair and just compensation. Don't admit fault or you'll be sorry in the end. That's just the beginning because the next thing that you'll do is manage your medical bills, hospital visits, and other unexpected expenses. The insurance company, on the other hand, is already preparing how to challenge your claim so they would only pay a small amount or deny your claim totally.
How an Experienced Motorcycle Accident Los Angeles Lawyer Can Help You? 
Our well-versed motorcycle accident lawyers at LA Injury Group do various complicated tasks just to make sure that our clients will get justice and a fair settlement. These tasks include:
Providing an in-depth understanding of the personal injury claims procedure as well as his legal options
Gathering documents such as medical records and bills, police reports, and income loss records among others
Evaluating the client's insurance company to identify all available coverages
Gather witness testimonials
Collect other evidence such as pictures and footage
Distinguish the amount (if any) that the client's health insurance policy or welfare benefit policy may need in repayment of the amount spent to pay the bills
Examine the legitimacy of any claims on the case
Arbitrate a just settlement deal with the insurance company
Help you file a case when needed and represent you in court
Study the jury's ruling to distinguish if an appeal is feasible and necessary
What Should You Do After the Motorcycle Accident?
If you're involved in a motorcycle accident, there are things that you need to keep in mind. It will help you significantly, especially when you consider filing a claim against the liable party.
If you're aware of what happened and can stand up, take yourself somewhere safe and check for any injuries, and call 911 for help
You must remain calm so you can think of the right thing to do
Call the authorities and report the incident
Take as many photos and videos of your injuries, your damaged motorcycle, and the scene of the accident as you can
Get the information of the driver including his contact information, vehicle information, driver's license number, and insurance information. After doing so, avoid speaking with the driver.
Ask possible witnesses if they can testify to the incident and get their contact information as well
Don't admit fault, and even if it's not your fault, your words may be used against you resulting in the manipulation of your policy details.
What Damages Will You Possibly Recover After the Motorcycle Crash?
Several severe injuries can result from a motorcycle crash, including broken bones, road rash, spinal cord injuries, and even traumatic brain injuries to name a few. You might find also find yourself suffering from lifetime disabilities.
Our skilled motorcycle accident Los Angeles legal representative at LA Injury Group can help make you "whole" again. We'll deal with the insurance company and make the liable party pay for his negligence. Our excellent and aggressive team will help you recover the following damages:
Past and future medical expenses
Pain and suffering
Property damages
Past and future lost income
Loss of enjoyment of life
Loss of consortium
Permanent scarring and disfigurement
Mental anguish
Call LA Injury Group Today. We're Here to Help.
If you're involved in a motorcycle accident, don't think twice about calling a personal injury law firm like LA Injury Group. We are always ready to assist clients in every way. We'll help you manage your medical expenses and deal with the claim adjusters.
Our competent advocates are the right motorcycle accident Los Angeles lawyers to handle your case. Call us at (818) 240-1800 and schedule a FREE evaluation of your case today.