Serious accidents take a mere second to happen. However, pain and suffering can persist for months or even a lifetime. There are victims that never made a complete recovery. Aside from psychological and physical trauma, medical expenditures and loss of income add to the heavy financial burden. With all of these problems, finding the best personal injury attorney in LA is your best option. 
Essential Qualities of the Best Personal Injury Lawyer in Los Angeles
When you suffered an injury or multiple ones, it's possible that you'll seek legal help. It's recommended that you work with the best personal injury lawyer in Los Angeles. You have to check what this person is capable of what are her qualities. The success of your claim depends on it.
AVAILABILITY
Usually, personal injury attorneys have busy schedules. It's wise to look for an attorney who is available whenever you need legal service. Of course, you want to hire the best personal injury attorney in Los Angeles. Make sure that the one you want to hire should be catering to only a few clients. This gives her sufficient time to take on your case. 
The best personal injury attorney in Los Angeles will make time for you. She'll talk to you over the phone or meet you online instead. She'll update you regarding the progress of your personal injury case. 
GENERAL EXPERIENCE
The best personal injury attorney in Los Angeles has many years of expertise. No wonder she has established her name in the field of law. The one who possesses the familiarity and natural talent in handling your case is the one you need. This is important because adjusters know which attorneys won't just give in to the easy settlement. They also know which ones are ready to take the case to the extent that it will go to court. 
COMPASSIONATE
Compassion is what most of us need when we feel bad or are facing tough times. It's the same thing you need to look for when hiring the best personal injury attorney in Los Angeles.  She doesn't view her vocation as exclusively as a business. She looks at it as a helping career and puts first the best interest of her clients. Likewise, she's empathetic and does not view you as a dollar sign.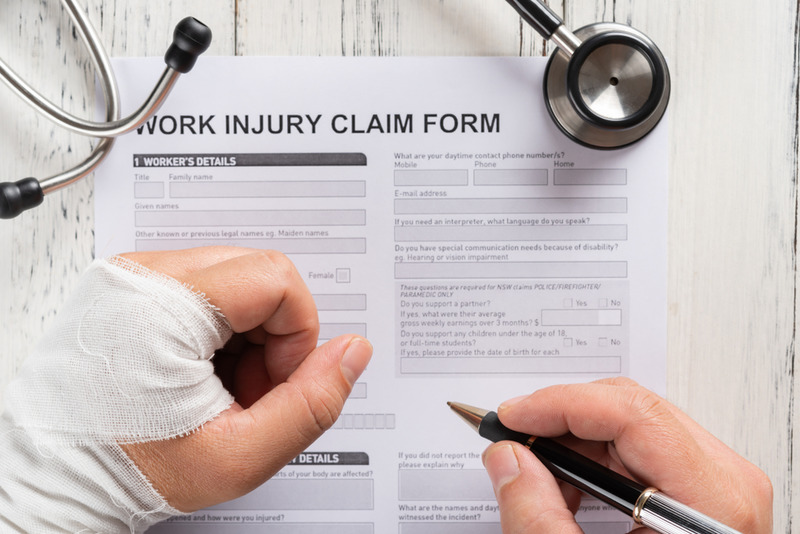 CONFIDENCE-BUILDING
As an injured victim, you'll need someone that can handle every minute details that you can't while recovering. That person should have the capability of giving you the confidence of making better decisions despite many considerations. Your chosen attorney can discuss to you extensively the procedure of claims.
RELIABILITY OR EFFICIENCY
The best personal injury attorney in Los Angeles is reliable or efficient. She accomplishes her tasks with great professionalism. The legal services rendered are in accordance with the best practices of the Los Angeles Country Bar Association (LACBA).  A reliable or efficient attorney carefully works with her clients. She has the eagerness to look for the best result for her client in the court proceedings.  
HONESTY
Everyone is familiar with the saying, "Honesty is the best policy" and so do you. An honest attorney should advise you where the case is going whether it's good or bad. She provides you plausible reasons for such given advice.
HISTORY OF SUCCESS
When looking for the best personal injury attorney in Los Angeles, don't forget to check her record of success. Insurance companies will have a hard time dealing with an attorney who has won several cases for their clients. More often than not, she'll frequently acquire stronger settlements due to her previous successes. 
OUTCOMES
The best personal injury attorney in Los Angeles keeps a record of outcomes and settlements. It's not to brag but to show you that she is capable of handling your case. She won't force you to settle your claim until the figures are to your advantage.    
OUTSTANDING REVIEWS
It's paramount that you check online reviews of the best personal injury attorney in LA. You'll be able to see these real-time reviews from their previous clients and what they have to say. Also, this attorney you want to hire must have specialization with the case you are trying to pursue. Familiarity and experience are some of the elements of a successful case.
Speak with the Best Personal Injury Attorney in LA
At LA Injury Group, we make sure that we spend time to hear and understand you. We'll answer any questions you may have and educate you regarding the legal proceedings. You only have a single chance to bring your case in court. Finding the best personal injury lawyer in Los Angeles can mean the distinctness between losing and winning your case. 
We understand how you feel - physically and emotionally. That's why we're here to listen and extend our help. Let's discuss your case today. Speak with us and call (818) 240-1800. We'll provide you with a free case evaluation.