If you've been involved in a personal injury situation, finding the best Los Angeles injury attorney can be challenging. While navigating the tasks related to receiving hospital care and/or rehabilitation services, making the time to conduct an interview process for a prospective attorney can be difficult.
Nonetheless, it's extremely important to select a personal injury attorney that's going to maximize your chances of success in the courtroom. Otherwise, you could risk wasting your time and hard-earned money, while being denied the justice you deserve for your pain and suffering.
Fortunately, conducting an interview for a protective attorney is a straightforward process. Here are some ways you can find the right lawyer for your particular situation.
Check Online Reviews for The Best Los Angeles Injury Attorney
Online reviews are one of the most trusted sources of information found on the internet. In fact, 97% of people read online reviews when trying to find reliable local businesses. Online reviews provide a glimpse of what it's like to work with a prospective law firm.
By checking these reviews, you can save yourself a lot of heartache from choosing the wrong injury law firm. Therefore, you should only work with attorneys that have an excellent rating on websites like Google and Yelp.
Check References of Any LA Injury Lawyer
While reading online reviews are a proven way of vetting high-quality attorneys in your area, it's still not the most effective method. Sometimes, law firms can forge their own online reviews or pay individuals to post positive reviews about their services.
While this doesn't happen often for reputable firms, it's still an occurrence that poses a risk. For this reason, you should also check the references of any attorney you plan on working with.
It's very difficult for local businesses to fake references. By speaking to past clients of a prospective lawyer, you'll know for sure if they are worth working with.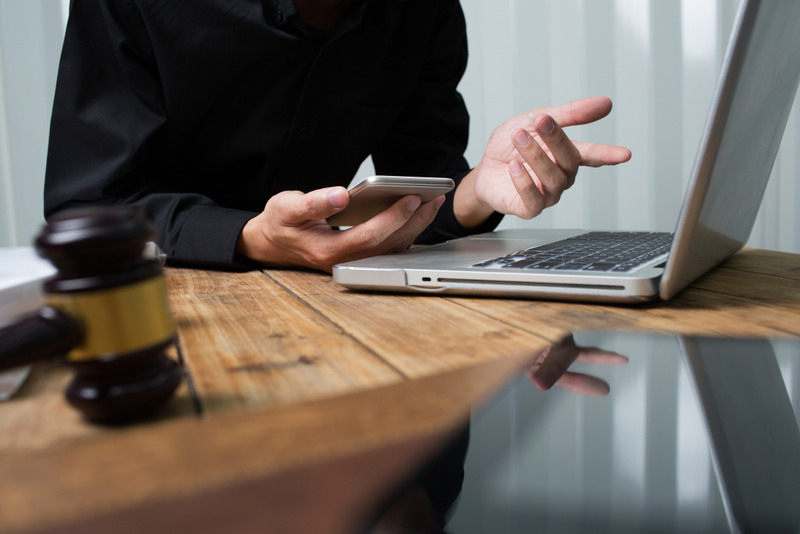 Schedule an Initial Consultation with the best Los Angeles Injury Attorney
Many law firms offer a free initial consultation. The purpose of this meeting is to better understand your legal situation and needs while rendering advice that can assist you. Scheduling an initial consultation also provides you with an opportunity to see how a prospective law firm works.
During your search for an injury law firm, don't turn down the opportunity of scheduling an initial consultation. Although it may require a bit more of your time, this is a great way of seeing a law firm's true tendencies in action.
Ask if a Los Angeles Injury Attorney Has Experience With Your Case
Many people make the mistake of believing that lawyers are generalists. The truth is that each attorney has a specialty, and they can only offer you a quality service in those confines. 
Think about it - would you trust a doctor to perform an emergency brain surgery on you if they had no prior experience? The simple answer is no. Likewise, you should never work with an attorney that doesn't have any experience handling a case like yours.
Make sure to ask questions to be sure that a prospective attorney has the wherewithal and knowledge to serve your legal needs.
Ask for a Lawyer's Track Record
Chances are, if you're speaking to a reputable law firm, you won't need to ask for their win-loss ratio. Attorneys proud of their work will tell if they've been massively successful in winning cases.
If you don't receive this information upfront, proceed with caution. First, ask for the track record of a Los Angeles injury attorney. Lastly, make the decision for yourself if you would like to move forward.
Request Their Rates
Many injury attorneys claim to charge you nothing if they can win your case. However, in most cases, this doesn't happen. Law firms need to turn a profit, so they will take a percentage of your settlement amount.
You may even run into a Los Angeles injury attorney that will charge you rates upfront to take your case. With that said, make sure you ask to receive the rates of any prospective attorney.
Knowing their rates upfront will help you narrow down your search for a quality lawyer. 
Set Up an Office Tour
One of the best ways of seeing a prospective Los Angeles injury attorney at work is to visit and tour their office. When doing so, you should ask the following questions:
Is their office neat and well-maintained?

How much staff do they have?

What kind of resources do they have at their disposal?
Ultimately, you're going to invest a lot of your time and money in hiring a quality lawyer. Hence, you should be comfortable with whomever attorney you decide to select. 
Hire an Experienced Injury Attorney Today!
We realize that in your time of need, you deserve an attorney you can trust. We encourage you to give us a call at (818) 240-1800 to schedule a free initial consultation with our firm.