Truck accidents occur regularly while people are usually caught off guard. This misfortune causes injuries to many, not to mention the emotional and financial stress. For that reason, most victims require a top Los Angeles truck accident attorney to handle the case.           
If you're a victim of a truck crash, the LA Injury Group Los Angeles truck accident lawyer can help. The people behind this law firm devote their effort and resources. At the same time, they help victims get the compensation they deserve.           
Most Common Reasons for Truck Accidents         
Truck accidents can cause serious physical injuries. At times, it also causes death which is devastating. As a matter of fact, there are several reasons why truck accidents occur:         
The driver is driving while drunk or ecstatic with dangerous drugs.              

Driver becomes distracted because of texting or watching while driving.         

The driver is over speeding.         

Driver changes lanes recklessly.         

The driver must have slept because of overfatigue.         

The truck itself lacks maintenance.         

The vehicle is defective or could be creaky.         

The truck is heavily loaded with improperly-packed merchandise or goods.         
Must I Hire a Top Los Angeles Truck Accident Attorney?         
Not all Los Angeles truck accident attorneys are the same.   Besides, not all of them can help you obtain the same amount of compensation for your severe injuries or loss.            
Choosing the right Los Angeles truck accident attorney is a huge decision that needs careful thinking. Meticulous research is much needed to figure out their expertise, experience, and dealings in terms of handling truck accidents.         
Your involvement in a truck accident may entitle you to compensation for your physical injury. This is regardless if you're the truck driver, other vehicle's driver, a pedestrian, or a bicyclist. Therefore, you can file a legal claim against other offenders who are also involved in the truck accident.           
Accident accountability can be hard to deal with. Given that point, it's in your best interest to hire a Los Angeles truck accident attorney to help you.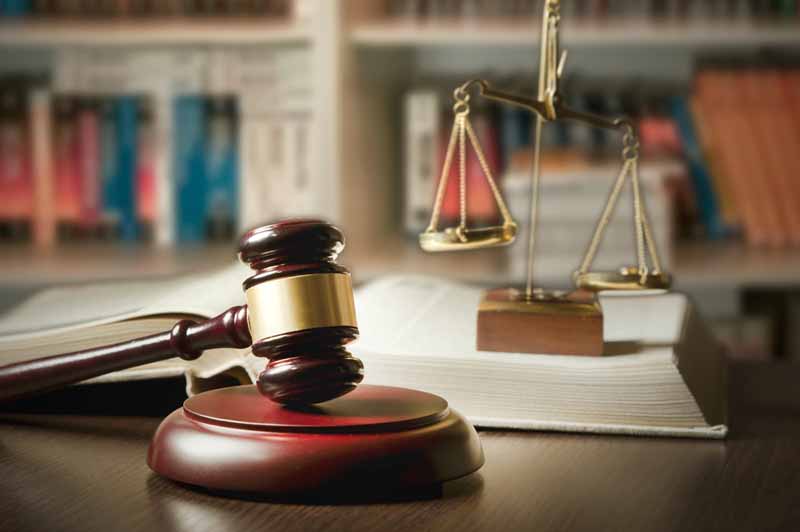 What a Los Angeles Truck Accident Attorney Does to Help?      
The LA Injury Group's team of experienced attorneys is always committed to undergo a laborious investigation into the truck crash. They will exhaust all of their resources just to find the real culprit and make him pay for the damages.       
Proves the Truck Driver's Recklessness   
LA Injury Group's Los Angeles truck accident attorney will prove the truck driver's negligence which resulted in an accident. In the middle of the accident investigation process, the attorney will:         
Evaluate police as well as accidents reports         

Inspect the truck driver's license         

Cross-examine all witnesses         

Find out if there's the obedience of all traffic laws 

Probe the scene of the truck accident           
 A Los Angeles truck accident attorney is necessary to prove the truck driver's recklessness when filing a personal injury claim. Due to the complication of the law, it may be hard for you to understand. The truck accident attorney has comprehensive knowledge and experience with litigation. Likewise, she has the resources to fully investigate the accident.           
Trucking companies need to follow stringent procedures in driving hours and maintenance of the trucks. Also, truck drivers are held to a higher criterion compared to a regular motor vehicle driver.   In many instances, trucking companies fabricate their records to safeguard their drivers and firm.         
At LA Injury Group, the truck accident attorney is proficient in finding out inconsistencies and tampering in the trucking records. This will prove that the company or the driver was accountable for the casualty.         
However, there are instances that there is more than one party that is responsible for the accident. These include the truck driver, trucking company, third party, and the manufacturer of the parts. The LA Injury Group truck accident attorney can verify who may have contributed to the mishap. Afterward, she will then establish an argumentative case against the defendant or offenders.           
Helps Receive Well-Deserved Compensation         
Hundreds of accident victims only receive indemnification for the damages to their vehicles with the aid of the insurance company. The Los Angeles truck accident attorney will help victims receive compensation for lost earnings, medical expenses, damages, and pain and suffering.           
What's more, these victims suffer from severe physical injuries, financial burdens, and emotional stress. If you have no truck attorney to represent you, it's likely that you're not going to receive the right compensation.             
Get Legal Help from the Right Law Firm         
When it comes to filing a truck accident lawsuit, you should not handle it alone. Let the LA Injury Group Los Angeles truck accident attorney help you. She will handle your personal injury case lawsuit while you focus on your recuperation.           
The LA Injury Group is where you'll find California's high-caliber personal injury attorneys. Their hard work and commitment have developed to millions of dollars in recovery for their clients.             
If you are a truck victim and need legal help, call the LA Injury Group at (818) 240-1800 or visit their website.