Accidents can lead to major financial concerns not only for you but for the whole family as well. From costly medical bills to lost wages, it's hard to deal with them without some legal help. Besides, the pandemic will make the process of claiming longer. You'll need to work with the most reliable accident lawyer who can help you during these difficult times.
Several courts made restrictions on their daily operations due to the pandemic. However, a reliable accident attorney has countless measures to help move your case forward. If there's a rescheduling of your court date, your chosen lawyer will address the rescheduling procedure. Additionally, she'll find a new schedule that's most convenient for you.
Discussing Your Case
We all know that during these times, social distancing is strictly implemented. That's why meeting face to face with the most reliable accident lawyer might not be possible. However, you can still discuss with her your case over the phone or in a video call. Most law firms have adopted the use of technology for continuous service with safety in mind. Some limit the number of appointments they'll have in a day.
What Makes the Most Satisfactory Accident Lawyer?
Before hiring one, you must make sure that you'll be working with the most reliable accident lawyer in your region. There are some important aspects that you need to consider.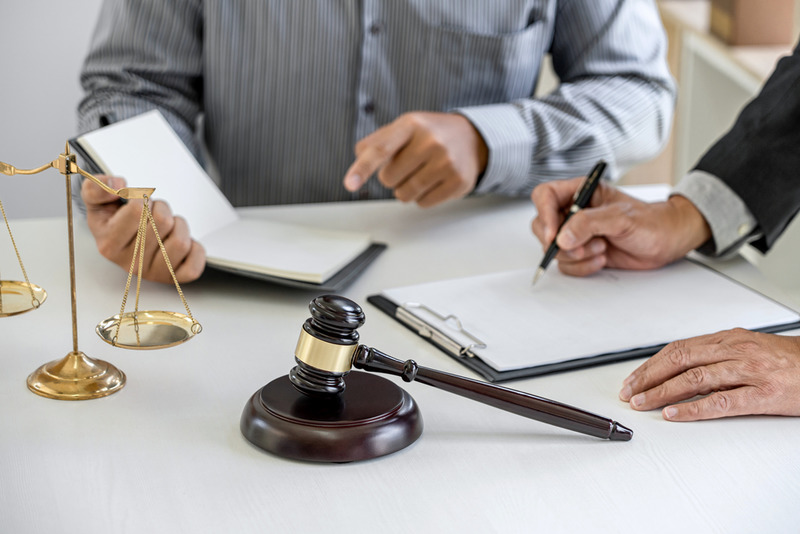 CREDENTIALS AND YEARS IN PRACTICE
There's no questioning that the one you'll hire must have years of expertise in the field. Her knowledge and familiarity with the law will give you better chances of winning your case. Moreover, she can educate you about what your rights are.
Apart from years in practice, credentials are also paramount to ensure satisfactory legal services which include professional qualifications. The most reliable accident lawyer commits to long-term legal education as well as training.  
GOOD REPUTATION and TRUSTWORTHINESS 
The most reliable accident lawyer earns her a good reputation from being efficient, trustworthy, and dependable. You can provide her your personal information without any worries that she will disseminate it. Evaluating the reputation of a lawyer is one way to determine if she can handle your case with absolute professionalism. 
A good track record of victory oftentimes acquires stronger settlements from past achievements in this arena. Most often than not, she has a good assessment of the insurance company involved. This way, she's able to build up an efficient and compelling winning technique. 
COMPASSIONATE and SINCERE
You'll find compassion from the most reliable accident lawyer who knows how to empathize with her clients. She highly regards her clients and wants them to obtain the best possible settlement out of their case. Moreover, she understands the suffering of her clients due to the accident. 
The most reliable accident lawyer cares more about helping you get justice from the injuries and damages you sustained. Your welfare is more important for her than the fee you'll pay. She'll want to help you receive a fair settlement and recover completely to restructure your life.
She doesn't exaggerate the possibility of a huge financial settlement without an implied settlement in the dispute. You'll have information regarding the progress of your case - whether good or bad. This will help you shun unwanted worries forging ahead. 
SPECIALIST
It's best to choose the most reliable accident lawyer who handles personal injury or accident cases frequently. This will give you an idea of how your case will proceed. It would be best to make certain that she specializes in injury law where you live. This aspect is important because injury law differs in every state. That's why it's best to work with a specialist with respect to your claim.
PLAINTIFF OR DEFENDANT REPRESENTATIVE
It's crucial to know if you're hiring a lawyer who defends a plaintiff or a defendant. It would be best if the lawyer you're going to hire represents you as a complainant and not the accused. It's probable that their point of view is closely hinged to the mind-set of insurance companies. Moreover, it's possible that they won't fight hard to win your case. 
CONSTANT CORRESPONDENT
Another quality that makes the most reliable accident lawyer is her continuous correspondence. She has the means and amenability to connect with you. Furthermore, she'll keep you fully abreast of the procedures during the hearing of your case. She'll make sure that you're always updated through phone calls and emails. 
Contact the Most Reliable Accident Lawyer
Finding the most reliable accident lawyer can be a difficult task. However, consulting with the LA Injury Group will make it easy for you. We have a team of lawyers who are ready to listen and help you with your case. Call (818) 240-1800 and let's talk about your problem concerning your accident and your claim.