It's a devastating experience when your loved one died because of illness, what more if he dies due to someone else's negligence? You don't know who to turn to or call for help because of mixed emotions. LA Injury Group understands what you're going through and we're here to help. Our knowledgeable wrongful death Los Angeles attorney will handle your case to protect your rights and ensure that you're properly compensated. Dial (818) 240-1800 and book a free consultation of your case.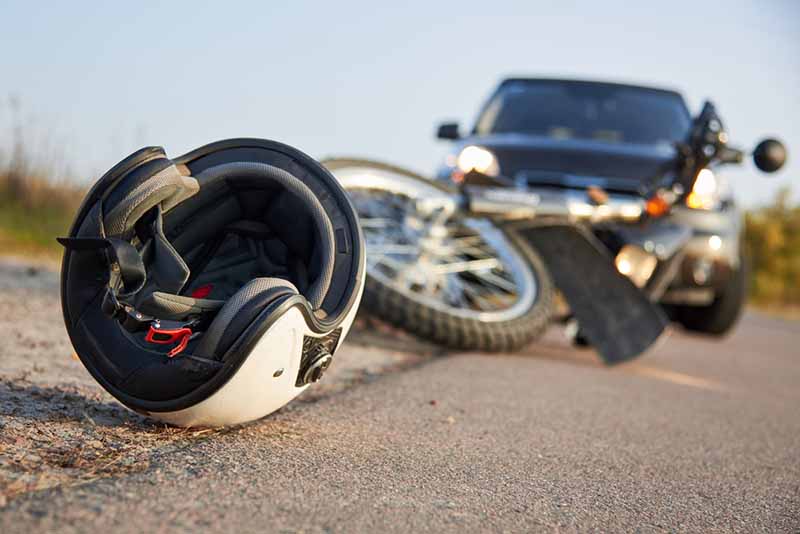 Reasons Behind Wrongful Death Occurrences in California
Wrongful death occurs when someone dies because of another individual's negligence or misconduct. Several different conditions can attribute to the occurrence of wrongful death in California. It includes:
Motor vehicle accidents
Manufacturing defects
Medical malpractice
Criminal activity
Toxic torts
Knowledgeable Wrongful Death Los Angeles Attorney: Wrongful Death Action
A wrongful death action is a legal claim, arising when someone perishes due to negligence or wrongful act of another person. It allows the surviving family to demand compensation for the demise of their loved one. The person liable (defendant) for the death of the victim must pay damages to the living heirs.
It's worth noting that this type of claim is neither a murder nor a homicide trial. Rather, it's a claim taken to California civil courts. It makes the defendant civilly and not criminally liable for someone's death.
Your family may have reasons to file a wrongful death case regardless if the liable person perpetrated a crime or not. After a crime, such as homicide, the surviving family could bring to court a civil wrongful death claim while there's a criminal trial in the process against the defendant.
Additionally, you may also have a reason to file a case for unintentional torts, such as accidental negligence. If you need help, the LA Injury Group can provide you with the widest legal coverage.
Filing a Wrongful Death Claim and Recoverable Damages
Expect that filing a wrongful death claim is a complicated process. You'll need all the help of a skilled wrongful death attorney and that's what the LA Injury Group will provide you. The compensation you will get could reimburse your family.
Economic damages will include medical and funeral expenses, loss of support and income, loss of support and income, out-of-pocket expenses, and loss of prospective inheritance. Children may also recover damages for loss of parental guidance.
The surviving family can also recover noneconomic damages, such as pain and suffering. This award may include interest that starts from the date of your loved one's death. It depends on the jury if he will award the victim's family punitive damages.
Moreover, the deceased's survivors may also keep a "survival action" in cases where the victim didn't die immediately from an accident and files a personal injury lawsuit. This claim enables the decedent's estate to recover for the victim's pain and suffering before he died.
Proving a Wrongful Death in California
Before you can recover any damages for your loved one's death, you have to prove the defendant's negligent actions. You don't have to prove that the liable person tried to kill or injure your loved one. The burden of proof will base it on the legal theory of negligence.
There are four elements of negligence that need proof for you to recover damages. These are:
Duty of Care Owed
The responsible person has a duty of care owed to your deceased loved one that he (the defendant) should have exercised reasonable care. His responsibility depends on his relationship with the victim (plaintiff).
Violated or Breached Duty of Care
You must prove that the defendant violated or breached his duty of care, resulting in the passing away of your loved one. This breach refers to any action or exclusion that falls outside of the liable person's duty of care.
Accident or Injury Caused
It could be the defendant's recklessness or misbehavior that might have caused your loved one's death. You have to prove that if only the defendant did his duty of care, your loved one might still be alive.
Acquired Damages
Lastly, you must prove that the defendant's negligent actions gave you losses so you can recover damages. You can enumerate these compensable losses related to your loved one's death, such as medical expenses, lost salaries, property damages, and mental anguish to name a few.
The LA Injury Group along with our expert wrongful death Los Angeles lawyers will help you prove the abovementioned negligent actions of the defendant. 
LA Injury Group Can Help with Your Wrongful Death Case
As a reputable Los Angeles law firm, we can handle your wrongful death case however complicated it is. We will:
Investigate the accident
Gather evidence or proof of negligence
Identifying the defendant(s)
Acquiring the deceased victim's medical records
Dealing with the insurance company
Maximizing your compensation
Establish a case against the defendant(s)
Take the case to court and represent the surviving family if necessary
Get the Help You Need. Contact the LA Injury Group Today.
When you lose a loved one due to another person's negligence, don't think that all is lost because the LA Injury Group is here to help you recover damages and losses. Our compassionate and efficient wrongful death Los Angeles lawyer will protect your rights and ensure that you'll get the compensation you deserve.
Our expertise has helped many clients get justice and the compensation they deserve. We can do the same thing for you. We'll be by your side to guide you throughout the legal process and help make a sounder decision.
Never agree on the settlement that the insurance company might offer you because it's way too low from the actual amount that you must get.
Let us help you fight your battle with the defendant and the insurance company. Contact LA Injury Group and call (818) 240-1800 to schedule a free consultation regarding your loved one's wrongful death.
We work on a contingency fee basis, meaning there's NO FEE unless we secure a verdict or settlement for the heirs. Most of all, we work harder and fight for every dollar the surviving family is worthy of.