The best personal injury lawyer during COVID-19 serves as your "front liner" in pursuing your claim. You can never find a lawyer that's more understanding and caring for their clients than we do. Even in this pandemic times, we are ready to take on your case and win it.
How Does COVID-19 Affect Your Case?
Personal injury victims are already worried about their situation even before the Coronavirus pandemic. You get more stressed thinking about where to get money for medical treatment. Additionally, you don't know how to recover from injuries and receive a reasonable settlement from the insurance company. You'll require the help of the best personal injury lawyer during COVID-19.
However, the current situation has transformed our urgencies. It made us think instead to prioritize first our safety, stay healthy, and keep breathing. It's true that the deadly virus is still lurking around. However, it's still necessary not to forget your car accident injuries, recovery, and equal settlement. You can discuss your situation with our best personal injury lawyer during COVID-19.
Financial Condition of the Appellant
Due to the pandemic, several businesses have no choice but to shut down and file for bankruptcy. This situation can greatly impact the proceeding of your case and how your lawyer will obtain a fair settlement.
Unavailable General Medical Treatment
For your case to be completely evaluated, you need to have a detailed medical treatment. This involves all the necessary treatments the doctor recommends. It also includes examinations to confirm if you have reached the utmost medical improvement.
Failure to Pay Insurance Premiums
People have ceased paying their premiums due to economic difficulties and a probable imminent stagnation. Let's take for example a driver who is held accountable for a car accident. If he stopped paying insurance premiums, it means that there's no money to reinstate from them due to a lack of coverage.
Temporary Closure of Trial Courts
Due to fear of contracting the life-threatening virus, the mass gathering is strictly prohibited. This is the main reason why courthouses are now closed to the public. Personal injury cases need to be put on hold to prevent the virus from spreading and minimize the outbreak. This could also mean that claims will not flow to the court system and won't proceed to trial. Justice will only get delayed but not terminated.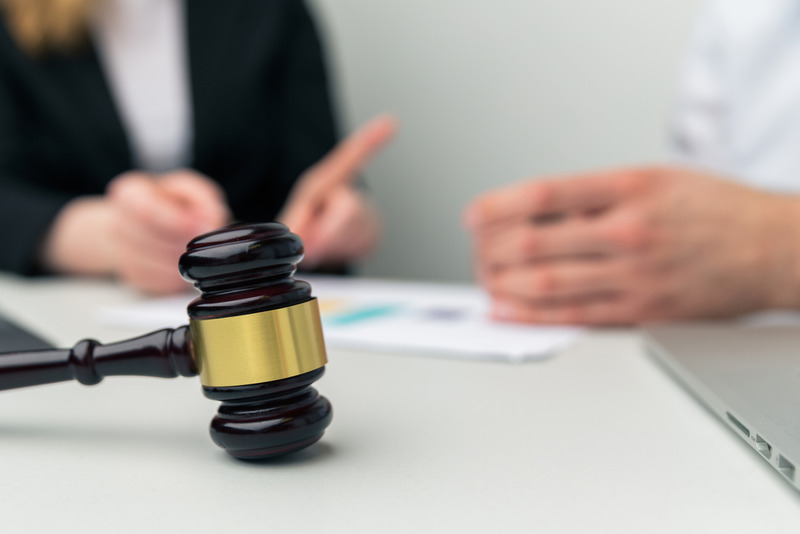 Do Insurance Companies Still Pay Personal Injury Claims Amid COVID-19 Pandemic?
The law requires that insurance companies continue to pay insurance claims. According to the California Department of Insurance Commissioner Ricardo Lara, all insurers need to review, handle, and reward claims fast. This is in line with the California Insurance Code despite the pandemic. It also applies to health, life, renters, homeowners, and other insurance companies. This is a good reason why you need to hire the best personal injury lawyer during COVID-19.
Why You Should Not Delay Your Claim?
If you suffered injuries in an accident, it's understandable if you rely on your personal injury claim for paying medical bills. You also need money for repairing your damaged car, support your family, pay living expenditures, and replace lost wages.
Delaying your claim and not hiring the right person will take longer before you get your settlement. So, how will you pay for the expenses if you're not working? Our law firm has the best personal injury lawyer during COVID-19 to help you.
Don't Despair and Never Settle Your Claim Prematurely
People need money, especially those sustained injuries in an accident whether on the road or in the workplace. However, this pandemic should not make you impulsive and settle hastily to get your claim. Most insurance companies will take advantage of the current situation and present victims with low-ball offers.
As much as possible, never negotiate with claim adjusters because they won't give you the amount you really deserve. We can provide you with our best personal injury lawyer during COVID-19 to negotiate on your behalf. We'll make sure that you'll get a fair settlement for your injuries and recoveries.
Hire the Best Personal Injury Lawyer During COVID-19
Even in this time of the pandemic, we make sure we're still able to serve our clients who need our help. At LA Injury Group we're here to help you by working remotely. We use advanced technology to help us gather the needed information in preparing your case. This allows us to move forward with your lawsuit while our best personal injury lawyer during COVID-19 handles it.
For 15 years, LA Injury Group continuously provides compassion and care for each and every client that seeks our help. We make them comfortable and educate them with the information so they could make better decisions.
Even if courtrooms are still closed, media arbitration are possible to hasten your case resolution. We work on a contingency basis, meaning "no win, no fee" to pay. You can reach us at (818) 240-1800 and we are here to help you no matter what.