Have you encountered an accident at work or on the road? If so, you might think that hiring a Los Angeles accident attorney near me is vital. That is absolutely the right thing to do. 
Filing for compensation is a very complicated process. You'll need the help and expertise of a Los Angeles accident attorney. 
Definite Ways Los Angeles Accident Attorney Near Me Can Help You
A Los Angeles accident lawyer near me is also a personal injury attorney who can help you in several ways. These are some of the following:
Validate if you are really qualified to file a claim

Distinguish all parties who might be held responsible for the accident

Figure out the possible amount of your claim

Gather pieces of evidence to support your claim

Make arbitrations with the claims adjusters on your behalf

Appeal your case in the corresponding court

Acts as your court representative 
However, you should also keep in mind that the help the attorney provides relies on the specific issues of your case. Besides, not all lawsuits go to court. There are instances that insurance firms are willing to provide an appropriate settlement if there's an attorney involved.  
To obtain compensation, you have to prove that it's the other party who's at fault that resulted in an accident. Most of the accidents at work or on the road are not intentional. However, it doesn't mean that the other party is not liable. 
It's important to prove to the jury and insurance firm that it's the other party's negligence that caused you damages. The attorney's main goal is to evaluate the evidence and prove that you're the victim. This is for you to establish a steady personal injury claim.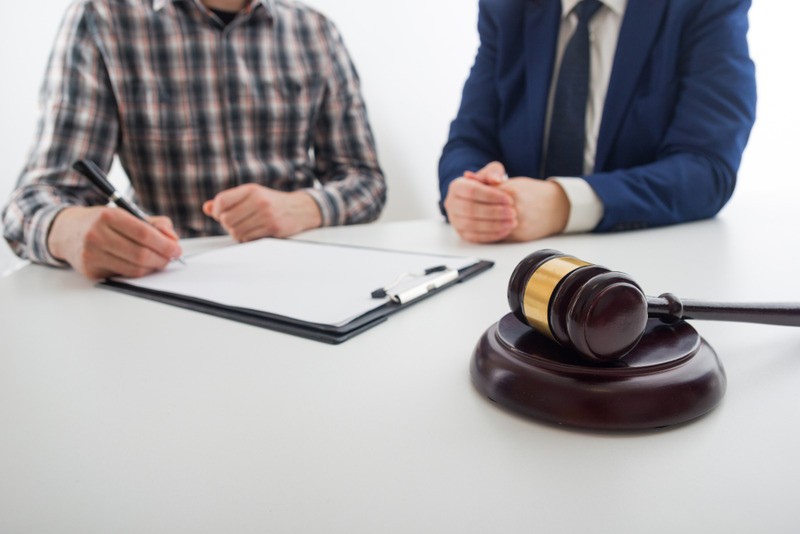 How Long Should I Need to File an Accident Claim?
Generally, an injured victim can file a claim within two years after the accident happened. This is according to the Statute of Limitations. You shouldn't miss filing an injury claim within the provided time frame. If you do, you'll lose all legal rights for making a claim. In California, the two-year period applies in a majority of personal injury cases.
However, there are exceptions to every rule. In case your injury case includes a government body, you should file a claim within 6 months. This is one of the reasons why you need to talk to a Los Angeles accident attorney near you.
What Compensation Am I Entitled To?
The damages you receive for recovery rely on what kind of injury case and the damages you have endured. If you incurred an injury necessitating medical treatment, you can recover the present and future medical expenditures. This comes along with previous and future lost salaries from your job.
Moreover, it's possible that you'll recover other damages such as emotional distress and loss of self-indulgence in life. This may also include pain and suffering and other impediments due to your injuries.  
There are other cases where an injured victim recovers punitive damages. Its purpose is to penalize the liable party whether their actions are intentional or headlong. This should prevent the offender and other parties from doing the same damaging actions in the future. One example of punitive damage includes suffering an injury due to a drunk driver. 
When it comes to car accidents, you'll recover the damages to your vehicle. This also includes the time that you're not able to use the vehicle due to wreck. A Los Angeles accident attorney near me can help you understand the type of damage you can recover. 
What You Need to Do After Sustaining Injuries
It's important to take necessary actions if you can after sustaining injuries from any type of accident. If you have no appropriate documents to present, the insurance company will challenge your compensation and injuries. It's equally important to notify the right authorities. Getting more evidence makes your claim stronger and more reasonable. 
TAKE PHOTOS
Taking pictures of the accident scene is one of the most important things you need to do after an injury. Filming a short video can be helpful as well. You can use your mobile phone to take shots of the damaged vehicles, your injury, and the surroundings. 
DOCUMENT THE INCIDENT
Note down the exact location of the accident including time and date. Also, take note of the weather during that time like if it's snowing or stormy. Don't forget to also write down the information of the people who witnessed the accident. 
SEEK MEDICAL TREATMENT
You need to get medical attention immediately not only to make you feel better. It would also indicate that your injuries are due to the accident of any sort.
CONSULT LEGAL EXPERTS
Don't hesitate to consult legal experts that can help you with the case. Our team of experienced attorneys at LA Injury Group works hard for our clients to ensure they get their rightful claim. 
Our commitment is to help our clients get their deserved compensation resulted in millions of dollars in recovery. Talk to us and we'll listen. We'll provide you with a free case evaluation. Call (818) 240-1800 now and let us help you.