At the LA Injury Group, our Los Angeles injury lawyer team has experience. Car accidents, motorcycle accidents, truck accidents, and more – basically, we can help with practically any kind of personal injury that you might suffer. Should the worst happen, and someone you love suffers a wrongful death due to the fault of someone else, we can help you to get the compensation that you deserve from that as well. In these blogs, we often mention how our lawyers can "help." Below, we'd like to clarify exactly what we mean by the word "help," and how it could apply to your specific case.
Los Angeles Injury Lawyer Help with the Insurance Company
Dealing with the insurance company can be one of the more vexing parts of the aftermath of a personal injury. Most of us live with the idea that the insurance company is "on our side" and they're "working for us," when the opposite is actually the case. The insurance company is working for the insurance company, full stop. Dealing with the insurance company, however, is still a major part of a personal injury claim. We can take this part over from you so that you don't have to be disadvantaged (or waste time) talking to them.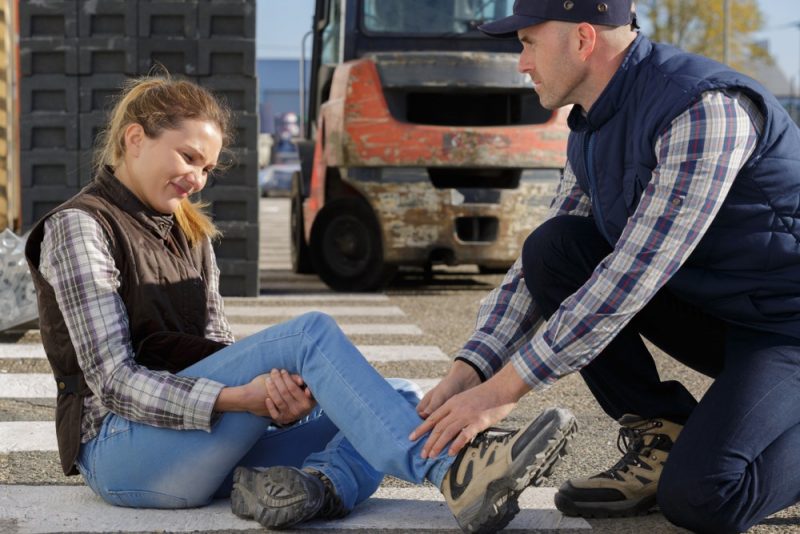 When the insurance company contacts you, we strongly encourage you to reach out to us. That way, we can become the go-between with you and the insurance company. For example, should they offer you some kind of initial, low-ball settlement, we can look at it first and let you know if it's a good deal or not (it almost invariably isn't). If they want to have a lengthy conversation with you about your claim, we can talk to them on your behalf, if anyone needs to talk to them at all. Essentially, when the claims adjuster reaches out to "talk about the accident," what they really want to do is get you to say something that could make your claim worth less than it should be. We can keep you from having o deal with any of this.
"Dealing with the insurance company" doesn't stop once we get through the initial stages of your claim, either. From there, we'll be negotiating with the insurance company throughout the duration of your case. That means that we'll be listening to their offers, making counteroffers, and so forth. This is one more area where our experience can help our clients quite a bit. We've taken on insurance companies so many times in the past. So, we know what works and what doesn't. We can put our best, most proven methods to work specifically on your case so that you can get all of the compensation that you deserve.
Insurance companies know our experience, too. They know that if they don't make us a good, fair offer, then they're going to have to see us in court. They don't want to do that, because our track record of success in a courtroom speaks for itself. That track record forces them to negotiate with us in good faith. This is just one more way that we're able to get our clients their due compensation.
Additionally, we make sure to come to you with each offer that they make. We know that there are other law firms out there who won't mention the deals that the insurance company offers, but we believe that our clients should be involved with their cases. On top of that, we also almost never take that first deal from the insurance company, either. Just as they offer you a low ball deal when they're initially reaching out to you, typically they do the same to us as well. Too many attorneys in this town and elsewhere take that first deal, just to get a paycheck and clear a case off of their books. We don't do that. When you come to us, we let you know exactly what we think your case is worth, and we don't settle until we get it.
Investigations and Resources
When people hear the word "investigation," they might think of something like movie or TV detectives, running down clues, interviewing suspects, and so forth. Many personal injury cases have an investigation of some sort. Even something as simple and (seemingly) clear cut as a car accident can have some kind of investigation attached to it.
There are many reasons for this, not the least of which is that an investigation can find out the truth. At the LA Injury Group, we have several top-quality, experienced investigators on our side who can discover exactly what happened with your accident as well as why. This can make your case all that much stronger, and help you to get even more compensation for your injuries.
We understand that for some of you, this may sound a bit unnecessary. "Why do you need to do an investigation? The other guy hit me with his car," is certainly a viewpoint that we've heard before. Well, you have to understand that the other side is going to have top quality investigators, too. Those investigators might not be looking for the truth, necessarily, but looking for a way to minimize the fault of their clients and instead put that fault onto you.
So, to use the example of "the other guy hit me with his car," that other investigator could try to use all sorts of different methods. They could overlook the evidence that clearly shows the other person was at fault, hoping to make it look more like the two of you were at fault. Their goal might not be to necessarily say that the entire accident was your fault, rather they might just be trying to make it look their client wasn't entirely at fault. That way, you would still receive less compensation than you deserve. With our investigators looking into your case, this doesn't happen. Instead, they'll be able to find the real, truthful evidence, and bring it to light.
Now, imagine that this occurred and you had gone to a law firm that doesn't have the resources, investigative or otherwise that the LA Injury Group had. They might not be able to find the evidence that clearly shows that it was the other person's fault. Whether due to a lack of manpower, experts or demonstrations, that evidence was simply buried or lost. Then, the evidence from the other side's investigators would be the only evidence available, which could cause you to lose much of the compensation you deserve or worse. It always pays to have experience on your side.
Medical Professionals
We know that very few people have it in their budget to deal with a personal injury. Even if your insurance covers much of it (and that's certainly not the case for many) a personal injury could put you and your family in a difficult financial spot. Here at the LA Injury Group, we have a lengthy list of medical professionals who are willing to treat you. Better still, they work just as we do: they don't get paid until you win your case. That way, you don't have to pay upfront for any treatment or injuries you might have. It's one more way that we can help our clients.
We know that for many, the first step is the most difficult part of a personal injury case. When you're healing from your injuries, whether in the hospital or at home, it can be so tough to reach out to an attorney. That's why we've done what we can to make the process simpler. All you have to do is give us a call at (818) 240-1800. We'll sit down with you a consultation to see how we can help.