There's so much that you have to deal with after you've been injured in an accident. Depending on how severe your injury is, you could be dealing with rehab or worse. Even surrounded by loving supporters, the entire process can be frustrating and difficult. However, when you hire a Glendale injury lawyer from our firm, we can make this process just a bit simpler. Instead of worrying about your case, you can let us shoulder the responsibility. That way, you can put your focus entirely where it should be: on your recovery. 
A Glendale Injury Lawyer to Deal with the Insurance Company 
The period after you've been injured is difficult. It's natural to feel vulnerable, weak and lonely, even if you have wonderful people around you. Insurance companies, unfortunately, try to take advantage of this. So, they will often send an insurance claims adjuster to you that will come off as the friendliest, most empathetic person - right when you need them. It's normal and natural to think of this person as your friend, but they aren't. They're an employee of the insurance company. Their entire job is to make sure that you receive less than your claim is worth. When you hire us, you don't have to worry about the insurance company anymore - we'll talk to them for you. That way, you can save one more headache. 
Our Investigation 
In most cases, from the moment you hire us, we put our investigators right to work on your case. They go out to the scene of your injury and figure out exactly what happened. The other side will have investigators on their side. Those investigators will do everything that they can to show that it wasn't their clients' fault, in hopes of minimizing your compensation. Our trained, expert investigators can make sure that the truth comes out. It's one more way that we can provide for our clients.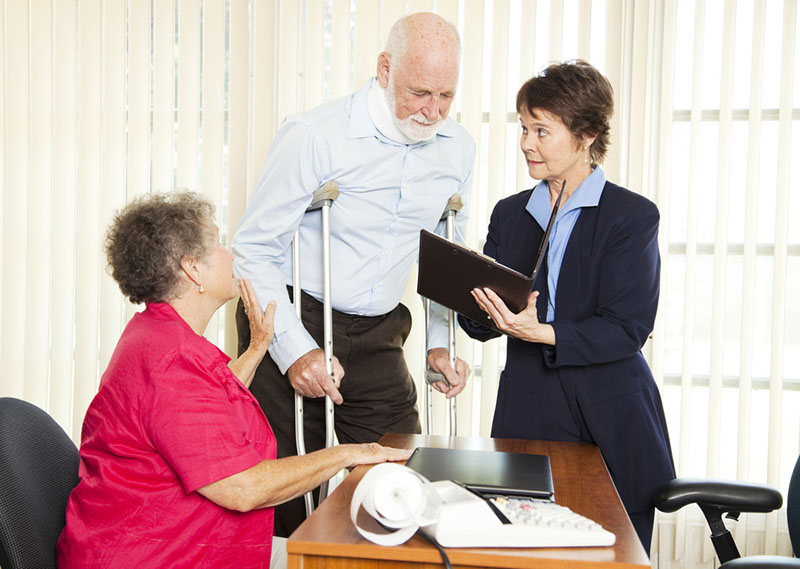 Medical Professional Network
We know that many of our clients and prospective clients are reticent about getting medical care for their injuries, in part from worrying about the cost. This is understandable. Here at the LA Injury Group, we've put together a network of skilled medical professionals who will take their money out of your eventual compensation, too. That way, you don't have to worry about paying for your medical care - instead, you can get the care that you need. 
Resources to Take on the Insurance Company or Anyone Else 
The amount of resources available to an insurance company are essentially limitless. They can bring out the best attorneys, experts, accident reconstruction professionals, and more. Other law firms can't withstand this barrage. We, however, have the resources to match the insurance companies. We've taken them on, time and time again, getting our clients the compensation that they deserve. Reaching out to an injury attorney after you've been hurt isn't easy, so we want to make the process easier. For a free consultation, just give us a call at (818) 240-1800.