There will be a point in our lives when an accident will happen whether we like it or not. When you suffer serious injuries, the first thing that comes into your mind is, where are you going to get the money for your medical treatment. Your other concern would be not having salaries because you need to miss work to give your injuries time to heal and to regain your strength and energy. Contact LA Injury Group and speak with one of our credible and skilled personal injury lawyers in Los Angeles. Call (818) 240-1800 and schedule a free consultation. 
To rectify all these, someone needs to pay for the damages you incurred. You or your injured loved one can file a lawsuit against the liable person who caused your injury because of his negligence. It's worth noting that filing a claim is a complicated process and handle the case on your own.
However, you also have the option to hire a legal representative to handle your case. This will make it easier for you and less worrisome because you know that you have someone to depend on to fight for your right and defend you from the insurance company and their claims adjusters.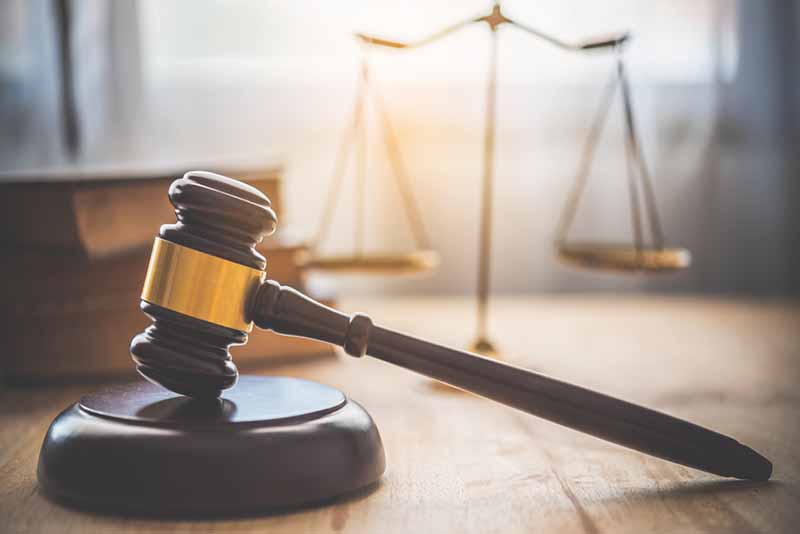 Skilled Personal Injury Lawyers in Los Angeles: What is Personal Injury?
Physical injury pertains to bodily and mental injuries or property damages caused by the negligent actions of another person. This makes the victim or injured individual the ground to file a lawsuit against the liable party or defendant to recover rightful compensation for the financial consequences of his negligent actions.
A personal injury claim deliberately financially compensates the victim who suffers harm or injury due to someone else's recklessness. Examples include:
Motor Vehicle Accidents
These are generally covered by personal injury compensation. Our knowledgeable Los Angeles personal injury attorney will inform you if your injuries meet the extent to which you're eligible to file a personal injury claim.
Medical Malpractice or Negligence
This is a failure on the medical staff's end to act reasonably. Each patient has the right to expect the best of care from their attending doctor or any medical personnel.
Slip and Fall Incidents
Injuries from a slip and fall incident can be devastating based on your situation. It may impair your ability to work and affect your financial status.
Proving the Defendant's Negligence
For you to get compensation, you need to prove the negligence of the liable party. With the help of a well-versed Los Angeles personal injury attorney, you can prove that the defendant:
Owed you a duty of care
Failed to fulfill that standard
Cause your injuries because of negligence
Those injuries caused financial issues
Recoverable Damages in a Personal Injury Claim
After proving the defendant's negligence caused your injuries, that's when you'll get compensation for your damages. Depending on the type and extent of your injuries, you may receive:
Economic damages that will cover your existing and future medical expenses, salary loss (current and future), and property damages.
Non-economic damages, on the other hand, will cover pain and suffering, mental distress, impairment or disfigurement, and others.
Punitive damages are occasionally awarded by the jury if he finds the defendant has an egrerious behavior. This is to punish the liable party and make it serve as a lesson for his intentional or reckless actions.
Woking with one of LA Injury Group's Los Angeles personal injury attorneys can help you identify the types of damages that you might be able to recover. Additionally, he can maximize your compensation. 
Other compensation includes:
Loss of earning capacity
Loss of consortium
Loss of income
Compensation for loss of pleasant/agreeable business
How Can a Personal Injury Representative Help You?
LA Injury Group's Los Angeles personal injury legal representative can help you in more ways than one. Having us on your side gives you the edge in establishing a successful case against the defendant(s). We will:
Investigate your claim
Assessing damages
Investigation and gathering of evidence such as pictures and footage
Dealing with insurance companies
Pleading preparations
Conducting discovery
Represents you in court when necessary
Assisting in a variety of legal processes such as arbitration
No Money to Hire a Personal Injury Lawyer in Los Angeles?
One of the main reasons why most injured victims no longer hire a personal injury lawyer is because they don't have money to pay them. In most cases, victims negotiate with the insurance company themselves not knowing that their case is much higher compared to the settlement that insurance companies offer them.
It's worth it to hire a personal injury lawyer than handle the case yourself. The insurance company and the lawyer knows how much your case is worth. The claims adjusters generally present injured victims with a lowball offer assuming they will accept it since they don't have a legal representative to protect their rights.
You don't have to worry if you don't have money because LA Injury Group works on a contingency fee basis. It means we only get paid after we settle a verdict for you. We can provide an estimate of how much compensation you must get for the losses and damages you incurred. Besides, our expert personal injury representative can maximize your compensation, especially when there's more than one party involved.
Work with LA Injury Group and Get Better Results
If you're thinking of hiring a lawyer to help and represent you, think about LA Injury Group. Our years of expertise have won millions of dollars for our clients and they received the amount they deserve and even more.
We are your advocate who is always ready to help you in any way and guide you throughout the process. We'll ensure to maximize your compensation and get the amount you deserve. We can also identify if there's more than one party responsible for your injury and misery.
LA Injury Group strictly works on a contingency fee basis, so you can focus more on regaining your health and energy. We'll take care of your case and work harder to ensure a successful one. Call us today at (818) 240-1800 for a free case evaluation.