Massive trucks in California can cause tremendous accidents and even death on the road. This kind of accident can destroy the victim and his family's life. He is not only left with sustained injuries but will also deal with piles of medical bills and long and agonizing recovery periods. If you are a victim, you need to consult a Los Angeles truck accident lawyer.
Truck Accidents are More Catastrophic 
California receives big rigs from interstate level and international goods coming from Mexico. Most huge truck accidents occur in Los Angeles County which tallied 430 deaths. It is mostly the driver and/or passengers with the collided vehicle who died and not the truck driver himself. 
Due to its enormous size and weight, you can already picture the damage it can make during a collision. When it collides with a smaller vehicle, it can create immense devastation which can lead to the driver and passenger/s of the smaller vehicle. The injured victims can suffer severe and long-term injuries and may include the following: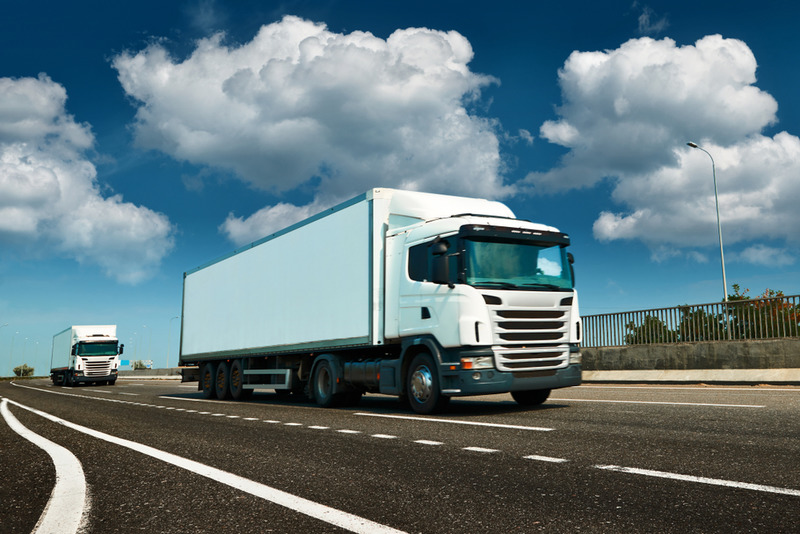 Los Angeles Truck Accident Lawyer: What Causes Trucking Accidents in California?
Trucking accidents in California have many contributing factors. Those who survived did not expect something catastrophic will happen to them. Both companies and truckers that hire truck drivers are bound by a complicated network of state and federal laws and rules. 
Those guidelines manage every part of their jobs such as the extent drivers are allowable on the road without a break. Most trucking companies are diligent about these rules. However, some are being stingy to accumulate profits even if it means putting public safety at risk. If you are a victim, you need to consult a LA truck accident lawyer. 
Below are the main causes of trucking accidents in the state:
Commercial Truck Driver's Carelessness
Truck drivers usually have the tendency to load the vehicle inappropriately. They might also disregard inspecting the truck or miss conducting proper inspections. Likewise, they may also embark on dangerous behaviors such as:
Distracted driving

Talking or texting on a phone

Eating

Utilizing onboard equipment

Poor judgment

Speeding

General fatigue

Impaired driving

Driving under the influence (DUI)

Drowsing or Sleeping

Mechanical defects and breakdown  (faulty brakes or tires)

Failure to observe traffic rules
One or more of these reasons can result in critical or even deadly truck accidents. There are also cases where the accident is directly linked to the defiance of federal or state laws that oversee commercial vehicles. Whatever is the cause of the truck mishap, an expert Los Angeles truck accident lawyer can prove who is at fault.
Trucking company's Non-Fulfilment of Duty
Truck drivers should have the required qualification before trucking companies hire them. They need to meet federal hours-of-service requirements and screened for drug and alcohol abuse. 
The trucking company's negligence also includes providing truck drivers with inadequate training. Additionally, they fail to make regular truck inspections as well as leaving the necessary maintenance to another time. 
Another thing is, they neglect to make sure that the trucks comply with minimum federal safety fundamentals. Trucks that are too sizeable or inaccurately loaded can cause serious load truck accidents.
Pushing for Truck Accident Claim
As with any other personal injury lawsuits, truck accidents usually involve a question of recklessness. An individual goes about with irresponsibility if they fail to exercise the level of care that a sensible person would in the exact circumstance. Negligence emphasizes four elements which are duty, breach, causation, and damages. 
DUTY
The injured victim needs to prove that the at-fault driver owed a duty to him. Generally, this is not that hard to do since all Californian drivers owe a duty of care to others. Each one needs to run their vehicles safely and sensibly under any situation. 
Observing the speed limit and keeping eyes on the road are examples of meeting this duty of care. Drunk driving and speeding are representations of a violation. 
BREACH
The truck accident victim must demonstrate the truck driver breached this duty one way or another. It can happen in many ways such as drowsy driving or following another vehicle too closely. This can cause an accident when a vehicle in front suddenly stops. It shows a breach of laws and regulations that determine truck drivers might be enough to show that a violation happened.
CAUSATION
The injured victim needs to prove that the accident is due to the truck driver's negligence. It is usually described as "but for" or proximate cause. To put it another way, the accident should not have occurred if not for the truck driver's recklessness. 
DAMAGES
Lastly, the truck accident victim needs to establish that they sustained injuries or damages. It can consist of any losses the victim may have suffered due to the crash. This includes medical expenses, scarring, lost salaries, deformity, or property damage. 
Hiring a Los Angeles Truck Accident Lawyer
Take note that hiring a Los Angeles truck accident lawyer is already sufficient to represent you in court. Our team of lawyers at LA Injury Group has the expertise and resources to help you win your case. Their knowledge and years in the field provide you better chances of winning your case and acquiring better compensation.
Reach out to us for a free case evaluation. Dial (877) 678-4689 and let us win your case together.