Serious injuries related to any accidents such as motorcycle accidents, usually take a long road to recovery. The injuries you suffered as a victim, can have a physical, emotional, and most especially, financial toll on you and your family.  Apart from the accumulating medical treatment costs, there are also lost wages and pain and suffering. You and your family don't have to take all the burdens. A highly-qualified motorcycle accident attorney in LA can help you get the maximum recovery for your damages.
Motorcycle Accidents in LA
Roads present many hazards to all motorists, including motorcycle riders. These dangers on the roads can include reckless drivers, congestion, construction, and potholes. All of it imposes risks to both drivers and passengers.
For the past decade, the motorcycle accident death rate rose to 175% in California. Regardless of the several safety protocols employed, it is still hard for riders to avoid crashes that lead to severe injuries or death. If you sustained injuries related to a motorcycle accident, never hesitate to consult a highly-qualified motorcycle accident lawyer in LA.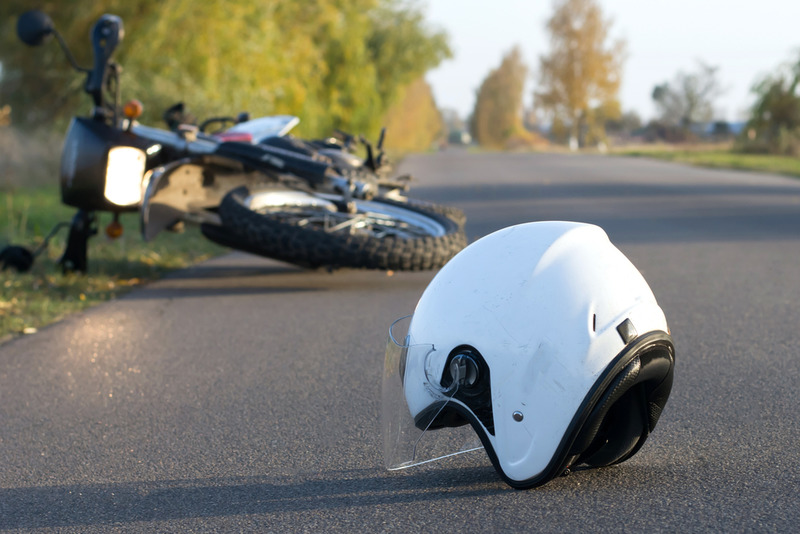 Motorcycle Accident Attorney in LA: Major Causes of Motorcycle Collisions in LA
As opposed to common belief, a majority of motorcycle accidents don't happen because of the rider's negligence. Collisions occur, mostly because of another driver's error.
INCAUTIOUS LANE CHANGE/LEFT-HAND TURNS
These moves present a great danger to riders, particularly at high speeds. Riders need to pay attention to the road they a, especially at intersections. Drivers can make left turns at these intersections which cut through the rider's route. If you are a rider and suffered injuries from a motorcycle accident, you have to consult a skilled motorcycle accident attorney in LA to help you recover compensation.
LANE SPLITTING
In California, riders can share the same lane that other motorists use. This is a common practice among riders called lane splitting. Other drivers can misinterpret them and can cause dangerous reactions.
DRIVERS DON'T IMMEDIATELY NOTICE RIDERS 
Drivers don't usually notice riders immediately. Before they do, it's already too late. Motorcycle accidents happen when riders come close from behind. Drivers also become distracted when they approach from the opposite direction.  
FAULTY MOTORCYCLE PARTS
Motorcycles with faulty parts that roam the streets can pose dangers to other motorists, passengers, and pedestrians. The defective parts can cause engine failures, flat tires, breakdowns, and other problems that result in accidents.
HAZARDOUS FACTORS
All motorists including riders are in danger as they deal with other hazardous factors. It includes potholes, limited visual perception, rain or smog, and slippery roads.  
Other Reasons Why Motorcycle Accidents Happen
There are a couple more reasons why motorcycle accidents happen. These are as follows:
Speeding

Tailgating

Driving Under the Influence (Dangerous Drugs and Alcohol)

Winding in and out of traffic
Important factors in motorcycle accidents need verification to identify the at-fault person. It is also crucial to determine the degree of fault and who is financially accountable. The identifying process is generally a complicated process and everyone will deny their fault. What makes the situation more complicated are factors such as poor road conditions and atmospheric conditions. In these kinds of circumstances, a competent motorcycle accident attorney in LA makes it more relevant in your case.
Common Damages Associated with Motorcycle Accidents
Sad to say that it's common for riders to ensure injuries after a motorcycle crash. Based on the U.S. National Highway Traffic Safety Administration report, motorcycles have 16-fold the risk of sustaining injuries. The danger of a fatal crash, on the other hand, is 35 times compared with passenger vehicles. These rates are even greater among younger and less experienced riders. 
Usually, the legs and feet are the most injured parts of the body after a motorcycle accident. The arms, head, and neck follow which account for 16.8% of all injuries. Broken bones and fractures are the most common of all suffered injuries. Riders may also experience less serious injuries such as cuts, sprains, and abrasions.  
Significant Role of Motorcycle Accident Attorney in LA
Generally, insurance companies will prolong the payment, offer an unfair settlement, or worse decline your claim. However, working with a veteran motorcycle accident attorney in LA gives you better chances of getting a fair settlement. 
A knowledgeable motorcycle accident attorney in LA will inform you of your legal options. Likewise, he will conduct a comprehensive investigation of the crash. He will also contest the findings of police authorities when necessary. 
Consult the Best Motorcycle Accident Attorney in LA
The injuries you sustained in a motorcycle accident call for the best motorcycle accident attorney in LA. Our team of dedicated and compassionate attorneys is ready to take on your case. 
We have the experience and resources to help pursue your claim. Talk to us today. Call us at (818) 240-1800 for a free case evaluation.