Being involved in a car accident is a nightmare that may haunt the victim for the rest of his life. Scars, disfigurement, and disability are some of the evidence from the catastrophe the victim had experienced. No amount can compensate for the pain and suffering, but still, as a victim, you need to pursue compensation. A successful Los Angeles car accident lawyer can provide you with genuine help and seek justice.
If you or your loved one is a car accident victim, you have to right to file a claim, especially when the crash wasn't your fault. You can use the compensation you will get to pay for your hospitalization, medical treatment, and other things to make you well again. Hiring an efficient Los Angeles car accident lawyer to make the most out of your claim.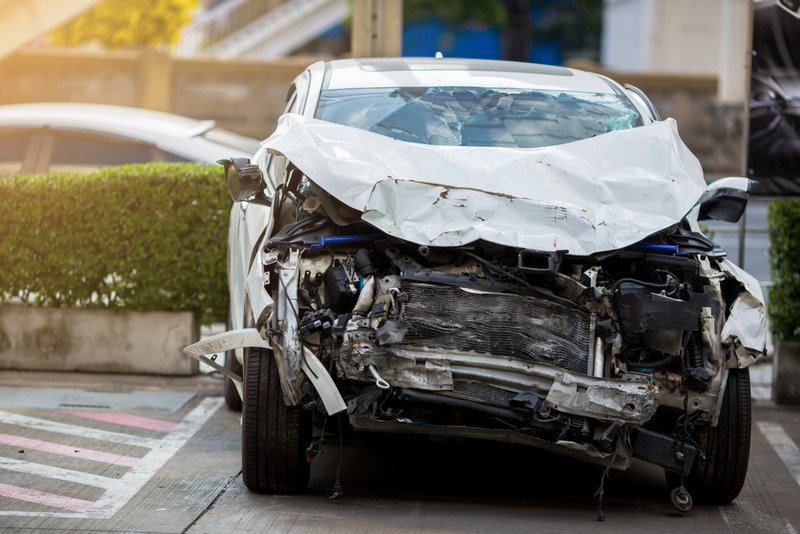 Reasons Why Car Accidents Occur in California
In Los Angeles, almost hundreds of road accidents happen every day. These collisions transpire for different reasons. Whether it's due to distracted driving or speeding, the outcomes are the same. It results in serious damages to properties and even cost lives for worst-case scenarios. 
Distracted Driving
Distracted driving tops the list of why car accidents happen in Los Angeles. It's more prevalent than drunk driving, speeding, and other major causes of road disasters. This also applies to trucks and buses. Drivers could be texting or talking to someone on the phone while driving. 
Speeding
Speeding or driving fast is another leading cause of road mishaps in Los Angeles. Since it involves high velocity, the strong impact of the crash is extremely tremendous. Victims are sure to suffer grave injuries. Cars, on the other hand, will be a total wreck. It would be only a miracle if the drivers and passengers didn't incur even a single scratch.
Reckless Driving
Reckless driving often involves a driver who pays no heed to other motorists except themselves. This usually happens alongside driving under the influence (DUI), wherein the intoxicated driver can't wait to get to his destination. 
Unpredictable or Poor Weather Conditions
Unpredictable or poor weather conditions can also cause catastrophic road tragedies, resulting in critical injuries. Snow and rain create slippery roads for worn-out tires or panic for drivers who are not used to driving in rainy weather. This, in turn, can make him lose control of the vehicle and crash into another vehicle, tree, or establishment. 
Most Common Car Accident Injuries Victims Suffer in Los Angeles 
Even if the consequences of injuries are descending, the sad truth is, it's still manifesting. Car accident victims usually suffer the following injuries:
Whiplash

Lacerations and contusions

Spinal cord injury

Traumatic brain injury

Broken bones and fractures

Burns

Internal bleeding

Paralysis

Loss of limb

Internal organ damage
Successful Los Angeles Car Accident Lawyer: What Compensation or Damages Do Victims Recover from Car Accidents?
Once you file a claim, a knowledgeable Los Angeles car accident lawyer will help you understand the process. He won't provide an exact amount because each car accident case is different from the other. Appealing for a relevant amount can increase the likelihood of securing a beneficial amount.
Economic and non-economic damages are usually the damages a victim may receive from a car accident. This would help make them "whole" again after suffering severe injuries.
Economic Damages
The court generally awards economic damages, which are calculable in terms of monetary loss. Victims will get reimbursement for their out-of-pocket expenses, including:
Medical expenses (past and future)

Lost wages (past and future)

Personal property damage

Loss of earning capacity
Non-Economic Damages
Non-economic damages, on the other hand, are the means to compensate for the unquantifiable loss. It redresses the mental pain and misery from personal injuries aside from civil wrongs. These damages are typically awarded injuries that are more complicated to assign a monetary value, including:
Punitive Damages
These are legal recompense finding the defendant guilty of misconduct or offense, which caused the victim harm, injury, or death. The court awards this to the victim in addition to the compensatory damages, punishing the defendant for gross behavior or negligence. The guilty party is the one who pays for punitive damages.
Contact An Experienced Los Angeles Car Accident Lawyer Today
If you suffered injuries from a car accident, don't hesitate to call LA Injury Group for legal assistance. Our team of experts and considerate Los Angeles car accident lawyers will help you from start to finish of your case. We'll walk you through the complicated legal proceedings and help you seek the justice and compensation you deserve. 
Keep in touch with us today by dialing (818) 240-1800. We strictly work on a contingency basis to better assist you with your concerns. You don't have to pay us if we don't win the case, but we always do our very best and ensure that our client won't go home empty-handed.