Were you hit by a DUI driver while riding a bike, driving your car, or simply crossing the crossroad? Under California law, you are eligible to file a case against the defendant (driver) who caused your injuries and damages. Filing a case, however, is a complicated process. You need someone dependable to protect your rights and maximize the compensation you rightfully deserve. Contact LA Injury Group because you have an edge with our top-rated Los Angeles personal injury lawyers. Call (818) 240-1800 for a free evaluation of your case.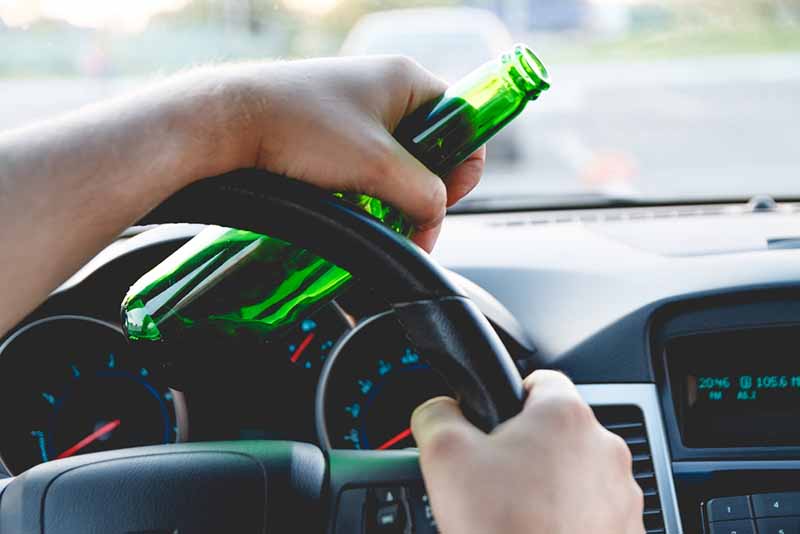 Los Angeles Personal Injury Lawyers: What You Should Do If a DUI Driver Hit You
California personal injury law empowers injured and accident victims to seek damages and file a lawsuit against the wrongdoer who caused harm and injury. If you or a loved one is hit by a DUI driver, there are important things that you need to take note of if possible. It includes:
Driver's name
Driver's license number
License plate number
Vehicle Identification Number (VIN)
Name of the insurance company and contact number
Insurance policy number
It's also helpful if you could take some shots and footage of the place, your wrecked car, and your injuries. Another thing, write down everything you remember before the occurrence of the accident. You might need this crucial information when you file a case against the DUI driver.
Proving the Driver's Negligence
The key to a successful case is proving the driver's negligence. The offender doesn't have to be found guilty of drunk driving before a case can be designated.
What you need to do is prove that the driver is reckless under California law with the help of LA Injury Group's top-rated Los Angeles personal injury lawyer. A driver is neglectful if he or she:
Fails to exercise adequate care to prevent harming other people
Is negligent "per se" by breaching a law such as:
* Driving under the influence (DUI)
* Driving with an excessive blood alcohol concentration in the blood
* Refusal to have a DUI chemical test
All of these factors constitute the driver's negligence that caused injuries. In other words, you have the grounds to file a case against the DUI driver.
As soon as you present proof of negligence per se, the burden of proof switches to the DUI driver to prove that:
He or she didn't breach the law
The statute's violation didn't cause the victim's (plaintiff) injury
Partial Liability in the Accident
There are cases when a DUI driver is not fully liable for the accident. California law acknowledges "shared fault" or "comparative negligence." It enables the court to distribute fault for the accident between the defendant, plaintiff, or third parties.
The state doesn't necessitate the perpetrator to be 50% or more liable for an injury. A victim can file a lawsuit even if the defendant is partly responsible for the accident.
However, you must remember that when you contribute to the accident, the compensation you must receive will be reduced according to the percentage of your fault. For example, your compensation is $15,000 and your contribution to the accident is 15%. The amount you would only receive was slashed to $12,750.
Damages You Can Recover
If you're hit by a DUI driver, you have the right to recover damages. Hiring a top-rated Los Angeles personal injury attorney can ensure that you'll get what you really deserve. Damages you may recover include:
Medical costs (hospitalization, doctor visits, prescription drugs, surgery, and other things related to your treatment)
Property damage (bike, motorcycle, car, gadget repair or replacement)
Lost salaries
Loss of earning capacity
Pain and suffering
Punitive damages (if applicable)
In case the accident resulted in wrongful death, the surviving family can file a claim and recover damages, such as:
Loss of consortium
Wrongful death
Survival action (if applicable)
California Law Limits on Injury Damages
Uninsured drivers cannot receive non-economic pain and suffering damages. California law excludes a majority of uninsured drivers from getting "non-economic" damages following a car accident. This is regardless of whether the driver is fully responsible for the accident. This type of damage includes compensation for pain and suffering, scarring, emotional anguish, and difficulty.
However, in every rule, there's an exception. The uninsured driver involved in the accident can still recover non-economic losses. He or she must be in an accident with a DUI driver who was also convicted of intoxication from alcohol or dangerous drugs.
Hurt or Injured by a DUI Driver? Contact LA Injury Group for Help
Sustaining injuries caused by a DUI driver can have a devastating effect on a victim's life. Recovering damages can help make yourself "whole again." Our top-rated Los Angeles personal injury attorney will defend you against the defendant and the insurance company. 
Contact us today for a free consultation. Dial (818) 240-1800 and let's talk about your case at no cost. We work on a contingency fee.