Riding a taxi cab around California is an enjoyable experience. However, meeting an accident is the last thing you want to encounter on the road. When it happens, do not hesitate to consult an expert Los Angeles taxi cab accident attorney. 
Los Angeles Taxi Cab Accident Attorney: How Taxi Cab Accidents Occur?
Generally, taxi cab accidents occur in 2 ways. Initially, a taxi cab can collide with the vehicle you are either driving or riding in. Secondly, the taxi cab you are riding as a passenger could meet an accident. It can be due to the cab driver's fault or the recklessness of another driver. A  Los Angeles taxi cab accident lawyer can help you prove whose party is liable.
Your Adrenaline Can Make or Break Your Case
Like any accidents, taxi cab mishap generally occurs without notice and in a split second. Basically, you become shocked, confused, and scared. Others may feel "peculiar" for hours after encountering a vehicular accident. This is because our bodies discharge adrenaline in conjunction with a terrifying event. 
Adrenaline plays a major role when it comes to a shocking accident. It is a hormone that causes a "fight-or-flight" response from our bodies. Also known as acute stress response, it raises blood flow and accelerates the heartbeat. Moreover, it surges the body's potential to transform sugar into energy. 
The peculiar feeling you have following the accident is because of the aftermath of the adrenaline boost. As soon as the rush subsides, your hand may shake. You might also experience fatigue, abrupt fainting, and an extreme let-off of emotion. 
Moreover, the hormone conceals injury pains. This effect, known as "stress-induced analgesia," prevents you from moving around when you have concussions or fractures. Because you do not feel the pain, it is likely that your actions will make it worse.
This is one of the reasons why accident victims usually say and do illogical things after the dreadful incident. That is why you need to have a Los Angeles taxi cab accident attorney by your side. He can help you focus on important things and tell you what you should say or do so as not to affect your case.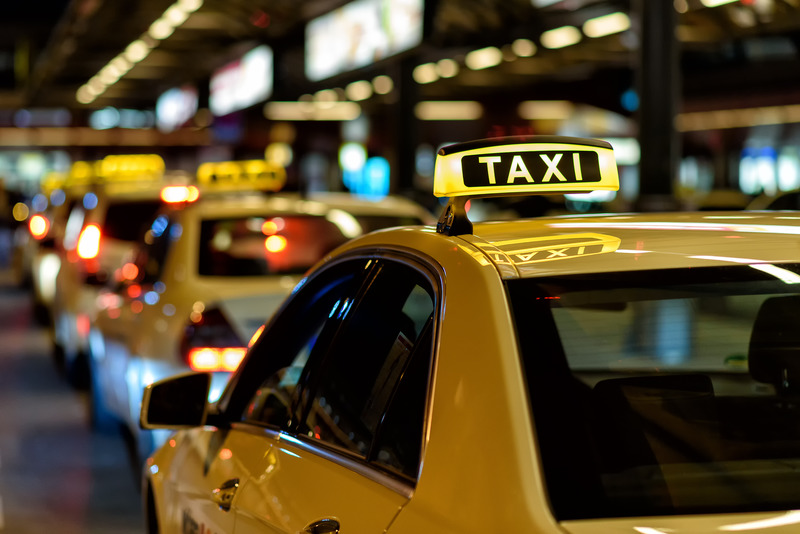 Do's and Don'ts After a Taxi Cab Accident 
After encountering a taxi cab accident, there are some things that you should do and not do. These are the following: 
What to Do
DO check if anyone in the collision sustained injuries and immediately call for help if there are. Do not expect that someone else will do it. 

DO contact law enforcement who will be the one to make and file an accident report. You may think it is not necessary at the moment. However, everything can look totally different as days pass by. Granted that it is the taxi cab driver's fault, but there could be other factors involved. The driver might have tried hitting a person, an animal, or something on the road., for example  

DO get snapshots of the accident scene. Take a picture of the wrecked vehicle/s, license plate number, and other identification of the cab. Do not forget to take pictures of your injuries. Also, look for skid marks and take a picture of them. If you cannot do it, ask a witness to do it for you. 

DO gather pertinent information such as names and contact details of everyone involved in the taxi cab accident as well as potential witnesses. They can help prove liability in case your claim faces challenges.

DO speak with a Los Angeles taxi cab accident attorney about your case. Your would-be legal representative knows the kinds of evidence accepted in court. He also recognizes what are your chances of proving accountability. 
What Not to Do
DO NOT take all the blame yourself. There are times that drivers feel sorry or concerned about others involved in the crash. Taxicab drivers try to make them feel better by taking all the liability for the collision. You should not do it or others involved in the incident will use your words against you.

DO NOT say or pretend to others that you did not sustain injuries. You may think that you do not have even the slightest injury because you do not feel anything. It could be your adrenaline which is why you cannot feel any pain. But the truth is, you might have internal (hemorrhage or broken bones) or external injuries (cuts, abrasions, or lesions). 

DO NOT broadcast the incident on social media including the posting of pictures. What you post will come a long way in a split second. The taxi cab driver's insurance company will see it online and ask what you have to say. Tell your  Los Angeles taxi cab accident attorney what really happened.

DO NOT wait to try pursuing your rights. Each state has its own statute of limitations for filing damages for recovery. It is paramount to file a claim within the given period, or else, you will lose your rights to get indemnification. Ask the help of a  Los Angeles taxi cab accident attorney when you file a claim. 
Hire an Expert Los Angeles Taxi Cab Accident Attorney
Our expert Los Angeles taxi cab accident attorney in LA Injury Group has successfully won some of the most considerable vehicle adjudication and settlements in the region. Like any car mishaps, a taxi cab accident is a disastrous experience. Even if the injuries are just minor, it can still have a huge impact on the victim's life.
We have the expertise and the resources to provide your case a bigger chance of winning. Call (877) 678-4689 today and talk to us for a free case evaluation.