Although accidents can be prevented, most of the time, it comes as a surprise. Nobody is ever prepared to face an accident. Some fail to conquer, and some do survive. Those who survive can suffer from serious injuries and trauma. The medical expenses will pile up, one after the other. The stress from facing such horrible situations can lead to serious mental and emotional health issues. Therefore, one must not face this battle alone. Top rated LA injury lawyers are always available to assist from start to finish. 
Personal injury law, also called tort law, supports the injured person to proceed to court and gain legal remedy from all the losses caused by an accident or incident. The law aims to fully compensate or to make the injured person feel whole after suffering over someone else's negligence or intentional behavior. Personal Injury Law can be applied in a variety of unique situations. This includes accidents, intentional behavior, defective products, and defamation. Knowing if your situation fits the scope of personal injury is the first step in seeking professional help from the best Los Angeles injury lawyers. 
Relevant Points to Remember in Pursuing a Personal Injury Case 
If you have been seriously injured after being involved in an accident and you are clueless as to whether or not you will file a case, this article is written by top rated LA injury lawyers to answer your queries. Here are the reasons as to why you should pursue a personal injury case: 
Medical Costs Covered

Being seriously injured or traumatized after an accident can surely be financially draining. Medical costs will pile up as you need to go through a series of check-ups, surgeries, and therapies. If you file a case, medical costs due to the accident will be covered. Some cases include future medical costs as well. 

Other Damages Recovered

Accidents can cause you to suffer a loss of passion or loss of a loved one. If you lost your vision due to a car accident, you may be compensated for the activities you can no longer enjoy doing. 

Future Accidents To Be Avoided

This is probably one of the important reasons as to why you have to pursue a personal injury case. The person who caused the accident should be held accountable. This serves as a lesson to avoid similar future accidents from happening. 

Delayed or Denied by Insurance Companies

Insurance companies may delay or deny response about the accident. They try their best to protect their rights, so they usually compensate a low settlement for 
the injured victim. You may not want that as you have been through a lot just to be treated badly.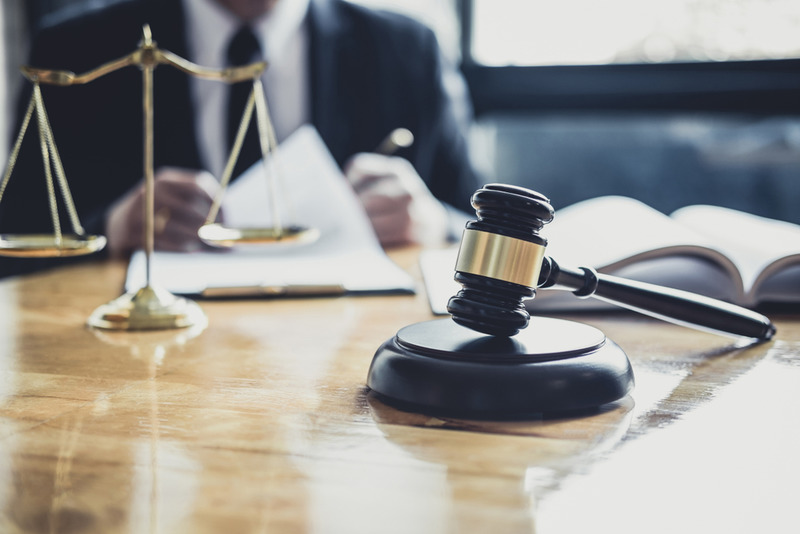 Hire an Expert From The Top Rated LA Injury Lawyers 
LA Injury Group, Inc., are a team of competent and compassionate legal professionals who are experts in dealing with personal injury cases. They share the same common goal, which is to fight for what is right and true and to give what their clients deserve. Top rated LA injury lawyers have been in the industry for many decades; thus, they have successfully handled several cases relating to personal injury. Once you hire LA Injury Group, Inc., rest assured that your case will be given utmost importance. Lawyers make sure to work and prioritize each case assigned to them.
They do not accept more cases just to earn more. Instead, they are after the quality of legal assistance they could offer to their clients. In most cases, they ask help from each other to ensure the best possible outcome for their client. Top rated LA injury lawyers believe in the value of teamwork. 
Top Rated Injury Attorneys
LA Injury Group, Inc., takes good care of their clients like their own family. The lawyer makes sure that there is a safe and welcoming environment for the client as they both need to work with each other for the case. The lawyer communicates and guides the client for the steps needed to be taken. Top rated LA injury lawyers know that they are representing you, so they make sure that your voice is heard and your needs are met. If you wish to keep your peace, you may inform your assigned lawyer of how you want to be informed about the progress of the case. One of LA Injury Group's missions is maintaining mutual respect and healthy communication between the clients and the lawyers. You are their boss, so you can freely speak up to clarify, ask, and suggest. 
Top rated LA injury lawyers are always equipped to face different scenarios. Some cases can be resolved through a settlement, but some do not. If the case needs to proceed to trial, the lawyer assigned to you is prepared for it. We will fight until we can give you what you deserve. Possible damages we can recover for you are include, but not limited to, the following: 
CONTACT US 
The experienced top rated LA injury lawyers in LA Injury Group, Inc., is committed to serving clients who have been suffering physically and emotionally due to a circumstance they did not cause themselves to happen. Do not waste any time, contact LA Injury Group now. They offer free consultation to examine your case, analyze the details, and respond to your concerns. Top rated LA injury lawyers studied and trained personal injury law, handled several clients, and resolved cases for years. Hire the best and expect for the best.