The spinal cord is one of the vital bone parts that helps the body stand up and walk. When it suffers damage, the body's mobility becomes affected, especially below the trunk. Sustaining a spinal cord injury is a devastating experience both for the victim and the family. If you or a loved one suffered a spinal cord injury due to an accident or any form of negligence, you have a ground to file a lawsuit against the liable party and seek damages. The LA Injury Group can help with your case and maximize your compensation. Call us at (818) 240-1800 and let our well-versed Los Angeles spinal cord injury lawyer evaluate your case at no cost.
A spinal cord injury can be disastrous and can result in permanent disability, changing the lives forever not only of the injured victim but the whole family as well. Financial issues will be the main problem because of expensive medical treatments that may take a lifetime.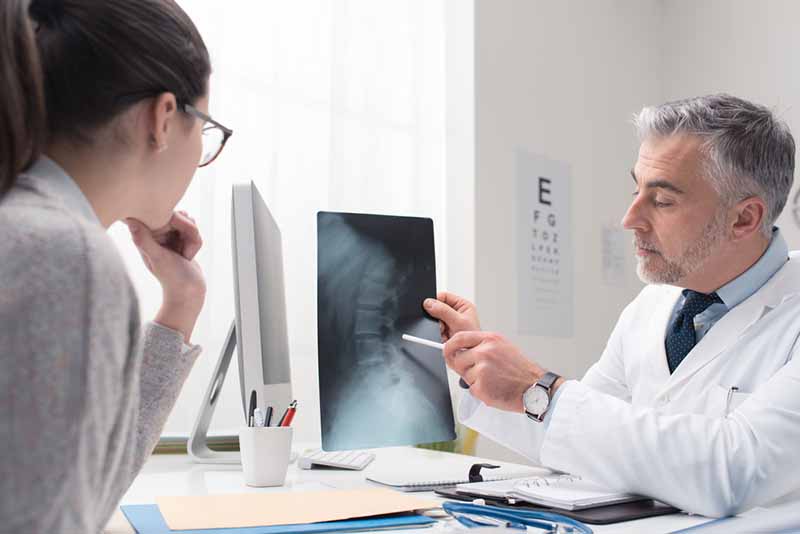 Los Angeles Spinal Cord Injury Lawyer: What Causes Spinal Cord Injury?
The spinal cord consists of vertebrae, nerves, and spinal discs. If any of these suffer harm or damage from an accident, it could lead to lifelong effects. A serious spinal cord injury can disarray the motor and sensation function beneath the point of injury.
Also called the backbone, the vertebrae are 33 individual, interlocking bones that build the spinal column. The disk separates them from each other while the spine runs from the neck to the coccyx or tailbone.
The most common causes of spinal cord injury are:
Vehicle accidents contribute to 39.3% of spinal cord injuries. Motorcycle riders, bicycle riders, and pedestrians are among the highest danger of sustaining spinal cord damage in a crash.
Passengers may also suffer the same thing when thrown off the vehicle or when something sharp or pointed pierces their backs. Most of the time, these accidents happen because of the driver's negligence, which may be drunk, intoxicated, sleepy, speeding, or distracted while driving.
Slip and fall accident is another major cause of spinal cord injuries, contributing to 31.8%. Stumbling, slipping, or falling even from a ladder or stairs can cause severe spinal cord injuries.
Other causes include medical malpractice, sports accidents, cancer or disease, and acts of violence, such as gunshot wounds and knife attacks.
Speaking with a well-versed Los Angeles spinal cord injury lawyers helps protect your rights and identify if there's more than one liable party responsible for your injury. This way, there's a chance that you'll get better and bigger compensation.
An impact on the spine injures the spinal nerve roots or spinal cord. Serious damage to the nerves of the neck may result in quadriplegia. This is a total loss of ability to control the arms and legs.
An injury that occurs on the lower spinal cord may lead to paraplegia, on the other hand. This is where the body becomes paralyzed. Victims with less agonizing injuries may keep some sensation or muscle control.
What Kinds of Compensation You May Get for Your Spinal Cord Injury?
As a victim of other people's negligence, you are eligible to seek compensation for injuries and the accident caused you. Although a well-versed Los Angeles spinal cord injury lawyer doesn't know how much exactly you will get, he can provide you with an approximate. The compensation that you will get is usually based on the severity of your injuries and losses. 
Another good thing to have a lawyers on your side is that you'll have an idea of how much you will get. More often, insurance companies will offer victims a settlement that is very low. LA Injury Group won't let that happen to you because our well-versed Los Angeles spinal cord injury attorney will negotiate on your behalf and ensure that you'll get the amount you deserve.
The kinds of compensation that you may get include:
Past medical expenses reimbursement related to your injury
Lost salaries while you're recuperating
Future medical expenses for your injury treatment
Loss of earning capacity in the future
Cost of caregiver when the victim can't live on his own
Cost of living with the injury
Emotional anguish
Loss of enjoyment in life
Pain and suffering
Who is Liable for a Spinal Cord Injury?
There could be one or more defendants responsible for a spinal cord injury and depending on the nature of the accident and injury. It could be a driver, a manufacturer, a city or government, a criminal, or others.
Establishing liability goes with enough evidence for a successful case, which is the key to getting compensation. Our spinal injury lawyers at LA Injury Group have the skills and sources to gather adequate and accurate evidence to help win your case.
We can go back to the scene to take pictures and videos and talk to possible witnesses to gather more information to help strengthen our case.
What is California's Statute of Limitations in Filing a Claim for Spinal Cord Injury?
The statute of limitations in California for filing a spinal injury claim is within two years from the date of injury. Our spinal injury attorney at LA Injury Group can help you file as soon as possible so you can get your compensation earlier. Filing your claim beyond the specified period loses your right to compensation.
Negligence Caused Your Spinal Cord Injury? Let the LA Injury Group Help you Win Your Case
If you think you can't bear it anymore, LA Injury Group is always here to help you. We work harder and more efficiently to ensure that we'll establish a successful case.
We're here to guide and empower you so you'll be able to make sound decisions. We'll be with you every step of the way and defend you from the insurance company's unscrupulous tactics.
LA Injury Group strictly works on a contingency fee basis. No need to pay attorneys fees unless we win a settlement for you. If you or a loved one suffers a spinal injury because of another person's negligence, don't hesitate to seek legal help.  Call us today at (818) 240-1800 for a free evaluation of your case.