Pedestrian accidents will always be a grave safety problem anywhere in the world. According to the  California Department of Public Health (CDPH), nearly 13,000 pedestrian accidents occurred annually in the state. Most often than not, when this impact occurs, the injured victim can suffer serious tragic injuries. If you are or a loved one is a victim, you'll need to hire a pedestrian accident lawyer in LA. 
After sustaining injuries from the accident, you must be able to acquire complete compensation for the damages. However, don't expect that insurance companies will make it easy for you. Let our pedestrian accident lawyer in Los Angeles help you all the way until you get your deserved claim.
What Are Your Rights As a Pedestrian in California?
Californian pedestrians also have rights on the roads and drivers have an obligation to you. They have the responsibility to drive safely and be wary of your safety. In addition, pedestrians also have the following rights when walking or crossing the roads. These are:
The Right to Walk on the Sidewalks
As a pedestrian, you have the lawful right to total and unrestrained use of the sidewalk. Every time a vehicle crosses over a sidewalk, the driver needs to always give way to pedestrians without exceptions. 
The Right of Way When in Crosswalk
With regards to crosswalks, you have the right to use it, of course. However, there are a few exclusion and you're responsible for your own safety too. Moreover, drivers should be also extra careful when around declared crosswalks. 
The Right to Be Free From Injury While Walking or Crossing
You know what your responsibilities are as a pedestrian and so do drivers. In case a driver struck you for any reason, he is held liable for your misfortune. He had violated the rights of a pedestrian and needs to pay the consequences.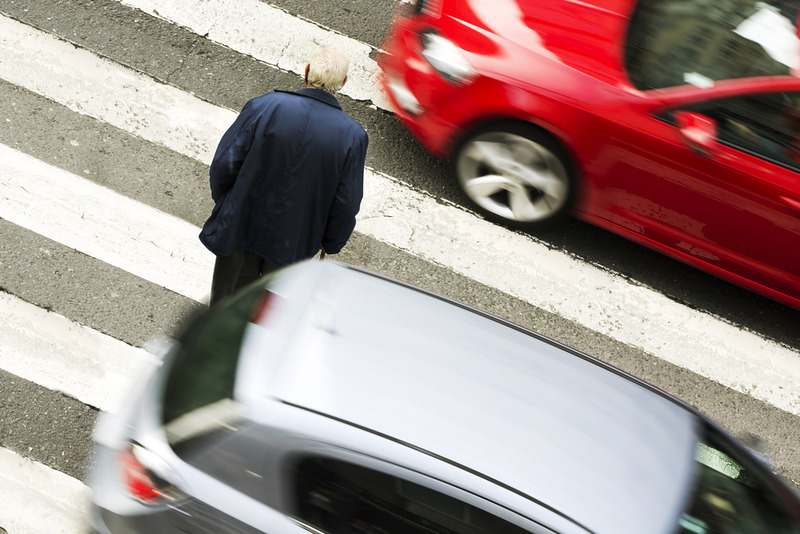 Pedestrian Accident Lawyer in LA: Things You Need to DO Following a Pedestrian Accident 
As a victim, there are some things that you need to do after the accident. These are necessary to help you proceed with your case and eventually win it.
Seek Professional Medical Help
Generally, pedestrians are naturally susceptible to perils from vehicles. Pedestrian accidents need medical attention as soon as possible. Most commonly, pedestrian injuries range from concussions to tissue damage to fracture and even death. If the injury is serious or life-threatening, don't think twice about hiring a pedestrian accident lawyer in LA. 
Document the Accident Carefully and Accurately
What has happened in the place of the accident is deranging and disturbing. Being a victim makes it hard to know precisely what you need to do. Nevertheless, it's important to secure all consequential evidence. 
The more evidence you gather, the better it would be for pursuing your claim. Moreover, it would be best if you could take photos of your injuries and the accident itself. It should also include authority reports and driver's and witnesses' contact information. 
Talk to a Pedestrian Accident Lawyer in LA
Insurance companies around the world typically try to decline pedestrian accidents and California is no exception. Adjusters will give you a hard time before awarding your claim. If you want an easy settlement, they'll present you with a low-ball offer. However, this amount won't be sufficient to cover all of your medical expenditures and lost salary. You need to talk to a pedestrian accident lawyer in LA to defend your right to get the compensation you deserve. 
Restrict Your Social Media Exposure
It's best to minimize your social media exposure or activities. Insurance companies always use them for disputing liability and damages. They will use it against you to junk your personal injury claim. To safeguard your claim, it's better to suspend your social media profiles after the verdict.
Don't Provide Any Statement to the Insurance Company
When the insurance company contacted you for a statement, remember not to say a word. They will use it against you so they can decrease the amount of your claim or even drop it. 
Remember that insurance companies are also a business. Their primary objective is to award claimants with little money as much as possible. That's the reason why they want to ask you questions they can use against you. If this happens, consult a pedestrian accident lawyer in LA and let her talk with the adjusters instead.
Obey Your Doctor's Instructions
Don't do anything that will worsen your injuries. The insurance company might brush off to paying your damages completely. Obey your doctor's instructions to minimize the likelihood of getting less compensated or none at all.  
Consult a Dependable Pedestrian Accident Lawyer Today
When things go out of hand and you can't bear it anymore, you can always count us. At LA Injury Group, we have a team of professionals that are readily available. We don't accept cases than our load can carry so we can focus more on the case we are handling. 
We are just one call away and you can reach us at (818) 240-1800. Our professional accident lawyers are waiting and willing to listen. Let us hear from you today and we'll provide you with a free case evaluation.