Your Legal Rights After an Uber or Lyft Incident - Victims of accidents involving Uber or Lyft have various bundles of rights based on the degree of damage sustained. Such rights also flow from apportionment of liability to whether elements such as contributory negligence could ensue. The subsequent analysis is an in-depth evaluation of the preceding.
It is opined that in the last ten years, ridesharing apps have entirely changed the transportation landscape. In addition to traditional taxi services or public transportation, people use Uber and Lyft to travel to work, complete errands, explore new places, and return home safely after enjoying a few beers with their friends. Instead of spending their money on earning a driver's license and a car of their own, high school students are even using Uber and Lyft to go to and from work or to visit friends who live on the other side of town.
In other words, ridesharing services aren't longer a novelty, they are here to stay. This fact necessitates understanding the legal ramifications of car accidents involving vehicles operated by contractors for Uber or Lyft. For those with severe injuries in Uber or Lyft accidents, these challenges can change their lives. They must know their legal options and who to contact for assistance in a crisis. It should be noted that in rideshare accidents, your personal car insurance and Uber or Lyft's insurance shall deal with various aspects based on the phase and ride during a rideshare accident.
Consider the following to begin investigating the legal alternatives available to Uber or Lyft accident victims: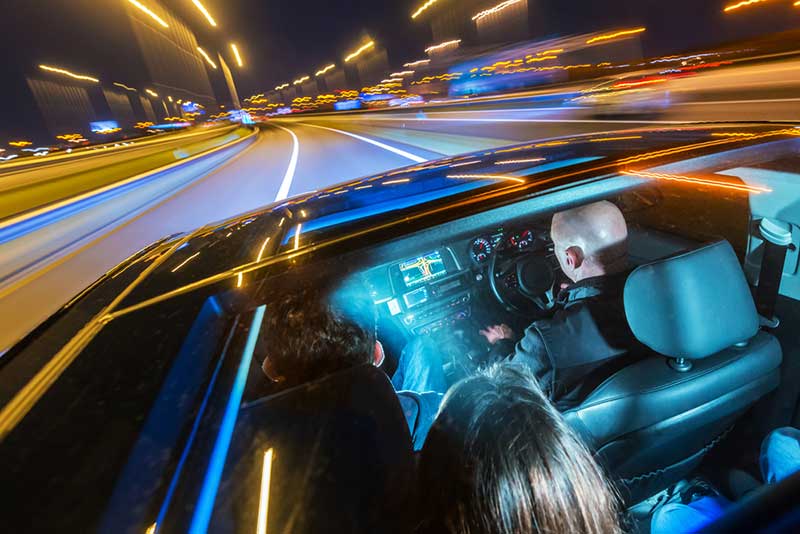 What Legal Rights Do Passengers in Ridesharing Vehicles Who Are Hurt in a Car Accident Have?
All sane individuals understand that bad things do occasionally occur. Accidents involving vehicles are hardly an exception. Most Uber and Lyft drivers are decent people who want to increase their income by transporting passengers from point A to point B. Rideshare companies do not treat them as employees but would, in most instances, classify them as independent contractors. Despite their best efforts, negligent behavior can happen, leaving innocent passengers, other motorists, and pedestrians with life-altering wounds like spinal cord and traumatic brain injuries (TBI).
Wounded passengers in incidents involving Uber or Lyft have the same legal right to compensation for their injuries as wounded passengers in other crashes involving vehicles. This includes pursuing financial compensation through auto insurance coverage and a personal injury claim for their medical costs, discomfort, lost wages, and other losses.
Before they may operate in a particular area, ridesharing businesses like Uber and Lyft must carry insurance plans covering accidents. For instance, to conduct business in California, companies must have liability insurance exceeding $1,000,000 in coverage. As a result, it is more probable that any injuries suffered by passengers in an accident that an Uber or Lyft driver caused will be adequately covered. But that doesn't necessarily guarantee that collecting the proper pay will be simple. When a rapid settlement is in the insurance companies' best interests, they will take tremendous measures to minimize costs.
In cases where the negligent driver of another vehicle strikes an Uber or Lyft car, and injuries result, personal injury compensation may be sought by filing a claim against the negligent driver and their insurance provider. This would be a personal injury claim, seeking money for accident-related expenses like medical bills, missed earnings, and rehabilitation.
Injured passengers must recognize their claim needs to be forward-looking regardless of the source of compensation. Catastrophic injuries may require lengthy medical care, which entails ongoing costs. Even though they had no part in the accident that injured them, they may be responsible for those expenses if they accept anything less than a just settlement.
After an Uber or Lyft ridesharing accident, having an experienced attorney looking out for you is the most excellent way to avoid making such a mistake, as they shall help you get the total and just compensation that considers the things you have gone through. The attorney will analyze any settlement offers and be ready to take your case to trial if required.
What Are Your Rights If You Are Hit by an Uber or Lyft Car?
If you are hit by a negligent driver while operating your car, your legal rights will be the same as in any other motor vehicle accident. You can pursue the at-fault driver's insurance policy to get reimbursed for your lost wages, pain and suffering, and medical expenses. It is essential to have an experienced lawyer who will consult with experts to calculate the exact cost of your accident because this also includes compensation for future medical expenses and lost wages.
The good news is that you won't have problems because the Uber driver, Lyft driver or any other rideshare driver who hit you didn't have insurance. In California and numerous other locations, Uber, Lyft, and other ridesharing businesses must maintain liability insurance of at least $1,000,000 per incident. But just because the coverage is sufficient doesn't guarantee the insurance provider will gladly give you a cheque as compensation. To prevent a just settlement, they will do everything. They will call you or send adjusters to your home to speak with you in the hours and days following the collision. Before speaking with them or signing anything, it would be best to examine your situation with an experienced personal injury attorney.
Personal injury claims are frequently highly complicated because they include matters of civil law and insurance subrogation that the ordinary individual does not need to comprehend. The good news is that your lawyer will take care of these complex personal injury claims processes so you can concentrate on recovering fully from your accident physically, mentally, and emotionally.
Your lawyer will sort through the available coverage from Uber, Lyft, the driver, or even your motor insurance policy. At the same time, you focus on getting back on your feet—possibly metaphorically. Your lawyer will try to get you access to any available compensation so you can pay for your recovery and the rest of your life.
Where Can You Obtain Legal Representation if You Get Hurt in a Ridesharing Accident?
Although it is in your best advantage to do so, you are not legally compelled to have a personal injury attorney handle your Uber, Lyft, or other ridesharing accident case. Your choice of attorney will have long-lasting effects on you, whether for better or worse, as your ride share accident lawyer will likely play the most crucial part in how your personal injury claim turns out.
Numerous lawyers periodically take on cases for friends, neighbors, or family members who slip and fall on the ice or have children whom dangerous dogs attack. Before submitting the claim to a more experienced attorney, some of these attorneys secure settlements for the clients or, at the very least, discourage their clients from embracing the insurance company's poor faith first offer. However, there is a significant distinction between personal injury attorneys who occasionally handle claims and those who specialize in personal injury, wrongful death, and other areas of tort law.
A committed Uber or Lyft accident attorney will know the ins and outs of the personal injury claims procedure, be acquainted with the local and state courts handling a prospective trial, and possibly even have had prior dealings with the insurance companies involved in your claim. The reputation of the ideal personal injury attorney will precede them. This could benefit you because the insurance companies know that your lawyer will be okay with their standard strategies.
They know that your attorney will battle to the last end to obtain every penny your claim is worth so you have the resources to put your life back together after your ridesharing accident. They also know that your representation will not accept a fast settlement to move on. If that necessitates a trial, they are confident that your lawyer will be well-prepared to develop a compelling case to win the money you require for your injuries and associated costs now and in the future.
Knowledgeable Team of Attorneys Is Important in Lyft and Uber Personal Injury Cases
Given that they will be equipped with a powerful circle of accident detectives, doctors, life-care developers, vocational therapists, and other professionals around the community ready to help you and your attorney, a local accident attorney with expertise is crucial. If a law firm cannot move things through fast in the local courts handling your personal injury claim, its size or an office in a flashy tower are meaningless. You may also bear the repercussions in the shape of a lower settlement or jury award if they cannot bring specialists to the accident scene in the first place to gather evidence or recreate the disaster.
Besides ensuring that you have a reputable Uber accident attorney, many of your decisions will come depending on your instinct and level of comfort. As your case progresses through the legal system, you'll count on your lawyer to respond to your inquiries, outline the procedure, and alleviate your concerns. The attorneys at LA Injury Group have handled these types of accident lawsuits for decades.
How Can LA Injury Group Assist in Settling Rideshare Claims?
The qualified personal injury attorneys at LA Injury Group know the challenges and ambiguities in settling insurance claims with Lyft and Uber. We will assign you an expert Personal injury attorney who will guide you through the Personal injury lawyer claims negotiation process to ensure that you are fairly compensated for your losses and injuries. If talks with the insurance company are unsuccessful, we will also assist you in bringing a lawsuit. We will thoroughly investigate how the accident occurred and the person who should be held liable for the Personal injury lawyers to assist you in establishing responsibility for your losses and looking into every avenue of compensation for your Personal injury lawyers' claim.
Your prospects of receiving sufficient reimbursement under California law are enhanced the sooner you retain LA Injury Group following a personal injury case. If you're ready to talk about your legal options after a Personal injury lawyer, contact us immediately.
To gain a clear picture of what to anticipate in your Personal injury attorney's case, our skilled Personal injury lawyers will help you throughout the talks with the various insurance companies and the legal process of the Personal injury lawyer lawsuit. Suppose your personal injury lawyers' case is successful. In that case, our skilled lawyers will also walk you through the potential damages the court might provide you. Please ask as many questions as possible during the free initial consultation to ensure we can thoroughly answer your concerns regarding Personal injury lawyers.
Immediately as you become involved in a Personal injury lawyer, we encourage you to contact us so that we can ensure you receive fair compensation for your injuries, medical bills, and any pain and suffering you may have experienced at the time of the Personal injury lawyers.
Trust the LA Injury Group team to protect your rights and ensure you are rewarded relatively after your personal injury case. To discuss the possibilities that are accessible to victims, contact our injury attorneys for a no-obligation case evaluation. Feel free to get in touch with LA Injury Group as soon as possible to start the process of obtaining the compensation you are due.
Your Legal Rights After an Uber or Lyft Incident: Are There Any Seasoned Personal Injury Attorneys Near Me?
Suppose you wish to pursue a personal injury case in California. In that case, LA Injury Group is available to assist you in getting compensation. We accomplish this using our extensive expertise in negotiations and legal proceedings. We will help you by making sure we gather enough proof to give you the best possibility of receiving compensation.
We have the necessary knowledge and expertise to handle personal injury law claims negotiations. When you get in touch with us, we'll set up an initial consultation with you to go through the case's details. In the free talk, we will discuss the specifics of your Personal injury lawyer's claim, its advantages and disadvantages, the necessary legal procedures, and what you can anticipate transpiring in your Personal injury lawyer's case. To avoid taking the issue to court, we will examine the best amount the insurance provider should pay you. Additionally, we will answer any queries about your personal injury case.
Call LA Injury Group Right Away
LA Injury Group Personal injury attorneys know how challenging settling insurance claims and going to court can be. Because of this, LA Injury Group help personal injury clients obtain the best settlement possible and file personal injury lawsuits when necessary. We promise to take control of the situation and work with you to get the best result for your circumstances.
If you or a loved one was hurt in a rideshare accident resulting from someone else's carelessness, get in touch with us right away so that we can seek compensation on your behalf. Furthermore, imagine that the collision caused severe damage. In that situation, we encourage you to get in touch with us so that we can make sure the insurance adjusters don't violate your rights throughout the difficult insurance claim talks.
LA Injury Group offers a free case evaluation to help you choose the best course of action.
Contact our capable firm of attorneys without delay, and we will vigorously pursue your personal injury cases.