File a Lawsuit for a Slip and Fall Accident: Slip and fall accidents can happen anytime and anywhere the least you expect it. Based on the Centers for Disease Control data, this type of accident is the leading cause of traumatic brain injury (TBI) no matter the age. Additionally, slip and fall accidents are the major cause of death for Americans who are more than 65 years old. 
Despite the frequency of slip and fall accidents, insurance companies generally pay injured victims less than what they deserve. If you or a loved one suffers injuries or damages from a slip and fall accident, especially if it's due to other people's negligence. Contact LA Injury Group at (818) 240-1800 for help if you have issues with your claim with the insurance company.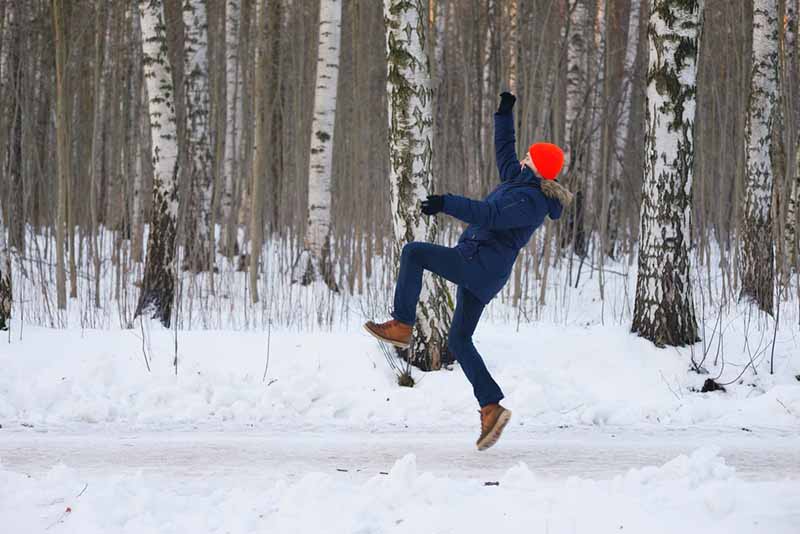 You Can File a Lawsuit for a Slip and Fall Accident
If you're asking if you can file a lawsuit for a slip and fall accident, the answer is yes. To do so, you need to prove the liability or legal responsibility of the involved party. If the property owner, lessee, or person who supervised a property knew or must have realized there was a risky condition and didn't fix it. This makes them responsible if it caused harm or injury to the victim. Moreover, it's the same when they cause dangerous conditions and didn't remedy them.
Some of the most common examples of dangerous conditions include:
Electrical cords or cables running through the floor
Broken or uneven flooring
Spills in grocery store aisles
Broken stairs or ladder steps
A construction site that isn't adequately roped off
Broken or missing stairwell railings
On the other hand, some of the most common slip, trip, and fall accidents include:
Wet tiles
Pool areas
spilled product
Workplaces
wet bathrooms
improper lighting
worn carpet
uncovered or concealed holes
uneven stairs and sidewalks
Filing a Lawsuit if You Suffer Injury from an Accident on a Property
Filing a lawsuit against a property owner after sustaining an injury from a slip and fall accident really depends. You have to prove the property owner's negligence, such as non-maintenance of the property that can cause a tragic accident, leading to injuries. Examples include:
the construction site that isn't correctly cordoned off, exposing passersby to dangers.
the tenant who slips and falls because of a damaged or lost stairwell railing
customer who slips and falls in a grocery store or mall due to loose carpeting
Proving a Slip and Fall Case Can Be Hard
When you want to recover damages from your injury, it's crucial to prove your slip and fall case. Even if the property owner keeps his property safe, the victim should also be aware of his surroundings all the time.
It's a common practice for property owners along with their insurance companies to dispute an injured victim's claim. They would argue that the plaintiff (injured victim) is totally or partially liable for your injuries. Some of the most common arguments that claim adjusters will bring include:
The plaintiff has a distraction such as using his mobile phone and didn't notice any obstacles or any hazardous conditions on his way because of his diverted attention.
The victim entered an area that is off-limts to the public.
You slipped and fell on a spilled liquid in a grocery store and the owner will argue that the spill just occurred and wasn't on the floor surface and that took time before the employee noticed and cleaned it.
Your footwear might have caused your fall, such as you're wearing high-heeled shoes, sandals, or wedges.
The abovementioned defenses usually caused victims to lose their fight against the insurance company. That's why it's vital that you prove the property owner's negligence through CCTV footage and witness statements. Most importantly, seek the help of a skilled Los Angeles slip and fall injury lawyer to protect your rights and help you gather pieces of evidence. 
Calculating the Compensation that You Must Receive
It's hard to assume the amount of compensation that you must receive for your slip and fall injury. Generally, there's no exact formula to know the precise amount for your injuries. However, consulting a Los Angeles slip and fall injury lawyer can provide you with an estimate at no charge.
They know better, so when the insurance company offers you a settlement, don't accept it. The lawyer knows how much your case should be worth. Accepting the insurance company's offer loses your right to have the compensation that you deserve.  
The compensation that you will receive depends on several factors, including:
The severity of your injury
Your age and health condition before the accident
Effect of injury on your quality of life
Past, current, and future medical bills
Out-of-pocket expenses because of your accident
Past, present, and future lost wages
Pain and suffering
Mental anguish
Wrongful death damages
Other non-economic damages
Punitive damages (if the defendant's behavior was specifically atrocious)
How Long Should You File for a Slip and Fall Accident?
In California, most slip and fall injury victims have two years to file a claim from the date of the incident. In case the accident occurred on government property, you only have six months to file a case from the date of your injury. If the victim is a minor (below 18 years old), the time limit will extend to two years after his birthday.
It's important to file your claim within the specified period because you'll lose your right to compensation even if the injury you suffer is severe or it resulted in wrongful death.
Contact LA Injury Group for Help
Don't think that you won't need an experienced Los Angeles slip and fall injury lawyer to handle your case. You may handle it on your own but in the end, you'll end us as the loser even if they pay you. The amount that you'll receive is way lower than what you must receive. Remember that insurance companies are for profit and not to help.
To ensure that you'll get the compensation you deserve, contact LA Injury Group for legal assistance. We provide the most comprehensive help in terms of personal injury cases. Our compassionate slip and fall injury lawyers will always be by your side to guide you throughout the process.
Call us today for a free evaluation of your case. Dial (818) 240-1800 and tell us your situation. We work on a contingency fee basis.