Los Angeles, California is flourishing with beautiful and sturdy trees. However, these trees need regular maintenance such as trimming and pruning. Once a tree expires or has afflicted disease, it needs cutting down. This is to prevent any injuries and property damage from occurring. If you are a tree cutter and suffered injuries while cutting trees, it's best to speak with a competent tree cutter's injury lawyer in LA.
As a tree cutter, you have to be outside in all types of weather if necessary. Your job plays an important role in keeping power lines clear. Tree cutting likewise prevents possible damage to both business and homeowners' properties. Cutting and trimming trees is also hazardous which can cause serious injuries and even death.
What to Do When You Sustained Injuries While Cutting Trees
Cutting down trees is a risky job and tree cutters are more exposed to risks compared with other occupations. If you become hurt while on the job, it's crucial that you inform your employer immediately. Injuries, even how small, such as dog bites or insect stings, can pose serious complications when left untreated. But don't forget to visit a doctor for a check-up.
As you report your injury, make sure to have your own copies of any filed documents and must include doctor visits. Additionally, keep a record of your working conditions as well as your injuries. This will come in handy for your chosen competent tree cutter's injury attorney in LA. It will become one of your weapons when the insurance company denies or rejects your claim.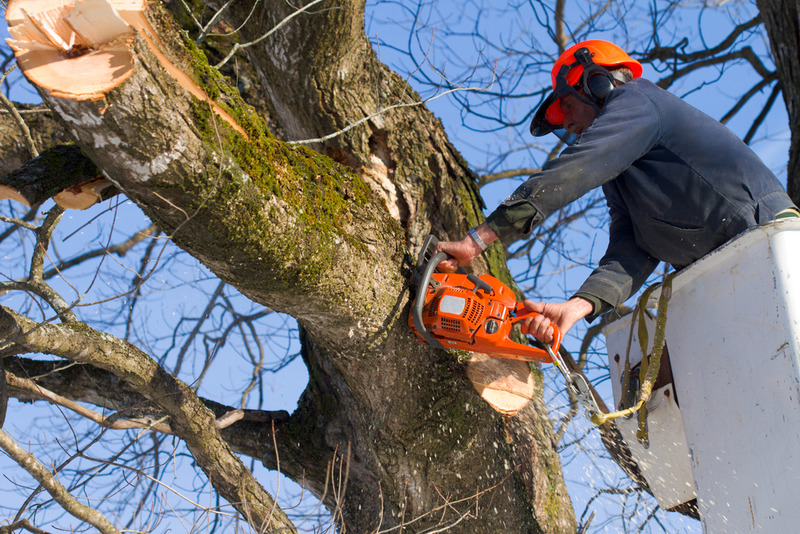 Tree Cutter's Injury Lawyer in LA: Most Prevalent Tree Cutting Accidents
Professional tree cutters must be the ones to take care of trimming or cutting down trees. Regardless of whether it's for residential or for a tree logging company, tree cutting is for experts only. However, some accidents still occur due to negligence such as:
BEING CLOBBERED OR KNOCKED DOWN
Based on the Centers for Disease Control, being clobbered or knocked down by a falling object is the most common tree-cutting accident. Branches or limbs that fall on unaware tree cutters can cause serious injuries such as broken bones.
ELECTRICAL SHOCKS
Electrical shock happens when a tree that needs trimming is near power lines. Limbs and leaves that continuously grow can cause entanglement which is dangerous during stormy weather. It can cause power outages in many areas and before it happens, tree cutters need to do their job. Associated with trimming branches and limbs is the danger of electrocution. If you experienced electrocution, never hesitate to talk to a competent tree cutter's injury lawyer to discuss your claim. 
FALLS
Falling from a tree, roof, or ladder is another common tree-cutting accident. Falls can cause many injuries such as fractures, cuts, sprains, spinal cord injuries, head injuries, or twisted ankles. 
AMPUTATIONS
Most of the time, tree cutters use heavy equipment and power tools to trim or cut down large trees. A wood chipper is a machine used to cut limbs, branches, and trunks into chips. A tree cutter who's not familiar with using it can lead to amputation of his fingers or even an arm. The problem might also be due to malfunction or faulty machine parts. 
CUTS AND SCRAPES
Cuts, whether minor or serious, are another common injury that tree cutters suffer. Minor cuts and scrapes are due to rough barks and sharp branches or limbs that come in contact with bare skin. Serious cuts are due to mishandling of power cutting tools which include chainsaws or hacksaws.
ANIMAL BITES AND STINGS
A tree houses different animals, birds, and insects. A tree cutter will never know what will strike him. It could be a snake, squirrel, a bird, angry wasps, or swarms of bees. Their bites and stings can poison your bloodstream which calls for immediate medical attention. You can file for a claim to cover the expenses you will incur. A competent tree cutter's injury lawyer can help pursue your claim.
EYE INJURIES
Wind can scatter and fly sawdust and small debris into the air. There are chances that these can get into your eyes (if you're not wearing goggles) and cause eye injuries. You can suffer from scratch, cuts to the eye, or corneal abrasion. A foreign object can dig into your eye which can lead to inflammation or blindness.
Compensation a Tree Cutter Will Get for Sustained Injuries
As an injured tree cutter, you will receive monetary damages categorized as economic and non-economic. It includes the following:
Past and future medical expenses

Loss of earning capacity

Loss of income

  Property damage

Out-of-pocket expenses

Emotional distress

Pain and suffering

Loss of enjoyment in life
Seek Legal Help from a Competent Tree Cutter's Injury Lawyer in LA
Whatever is your current situation, you need to seek legal help from a competent tree cutter's injury lawyer in LA. The LA Injury Group has a team of hardworking and dedicated lawyers ready to protect your rights and secure you a fair recovery. Our resources and expertise can help a lot to champion your case. Call us today at (818) 240-1800 and we'll evaluate your case at no charge.