A loved one who died of wrongful death is a devastating experience. It's hard to accept that he or she died because of someone else's negligence. The family is usually left to deal with the financial and emotional burden. To alleviate your pain and loss, consult a compassionate Los Angeles wrongful death lawyer to help you seek justice and fair compensation.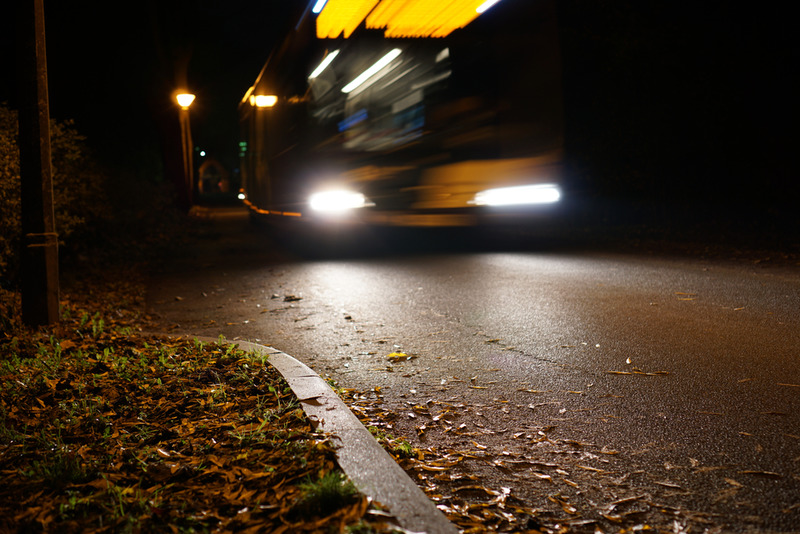 What are the Leading Causes of Wrongful Death in California?
Wrongful death occurs for a variety of reasons. It can happen suddenly, anytime and anywhere. Leading causes of wrongful death include:
Vehicular Accidents
Cars and other vehicles are one of the leading causes of wrongful death and occur in more ways than one. It can happen as a collision between two different vehicles or crashing through a wall, establishment, or a tree.
Medical Malpractice
Medical malpractice usually happens in a medical facility, such as hospitals or clinics, resulting in serious injuries or death. A doctor, nurse, or any medical staff should  provide the right diagnosis, medication, and care. If they fail to do so, they become liable when the patient suffer more injuries or die.
When the patient die, the victim's family can file a wrongful death claim against the people who caused their loved one's death. Contact a professional Los Angeles wrongful death lawyer who can help you prove the negligence of the people behind your loved one's unjust demise. According to the United States Department of Justice, death or permanent debilitating injuries constitute more than 90% of medical malpractice.
Workplace Accidents
Wrongful death also happens in the workplace where the environment is hazardous for people to work. These places include constructions sites, warehouses, mining locations, and manufacturing plants to name a few. Workers can suffer injuries or die from accidents, such as slips and falls, equipment malfunction, burns, and explosions. 
Faulty Products
This involves manufacturers, distributors, retailers, and suppliers. They become accountable for the faulty products they sell to the consumers. These products could have design defects or manufacturing defects. It could also be that the chain of distribution failed to provide consumers with the appropriate instructions or warnings when using the product. 
Compassionate Los Angeles Wrongful Death Lawyer: Possibility of a Wrongful Death Lawsuit
The surviving family can possibly file a wrongful death lawsuit if their loved one dies due to negligence and defective products. It can also be the defendant's hostility. Pushing towards a claim is a complicated process. 
However, choosing the right Los Angeles wrongful death to work on your case will make it easier as you go through the case. He can help you demonstrate to the court that another person's negligence contributed to your loved one's untimely death. 
Who is Eligible to File a Wrongful Death Claim?
The deceased victim's surviving family is eligible to file a wrongful death claim. It includes the spouse/domestic partner, children, and grandchildren, if any. If the deceased has no family of his own, the surviving parents or siblings can file for a claim. 
No matter the situation, it's essential to talk to a dependable Los Angeles wrongful death lawyer. He can help identify if you have legal grounds for a claim to court. 
What Damages Can the Surviving Heirs Recover?
The family members can recover three types of damages from a wrongful death claim. These are economic, non-economic, and punitive damages.
Economic and non-economic are "compensatory" damages that recompense the decedent's heir for their catastrophic loss. On the other hand, punitive damages are given to the deceased's family because of the defendant's unspeakable behavior.  
Economic damages comprise the monetary losses resulting from the departed's inappropriate passing. Recoverable damages awarded to the surviving family includes:
Medical expenses

Financial support

Funeral expense

Burial or cremation costs

Service values that the deceased could have provided if not for sudden death

Loss of future benefits

Gifts that loved ones would have received from the decedent
Non-economic damages are difficult to value and incalculable by reference to charges, losses, or expenses confined in documents. It encompasses a range of detriments that stem from personal injures. These damages include:
Loss of consortium

Loss of guidance

Loss of protection

Loss of mentorship and training

Loss of affection

Loss of companionship

Loss of moral support and guidance
Similar to all personal injury lawsuits, wrongful death claims are usually filed within a specific time frame. California law enables the plaintiff to file a lawsuit within two years from the victim's death. Going beyond the given period will lose the plaintiff's right to claim and secure compensation. 
Need Professional Help? Reach Out to an Expert Los Angeles Wrongful Death Lawyer Today
We know the insurance company's policy is not to pay a single penny to the victim as much as possible. Not if the LA Injury Group of skilled and compassionate Los Angeles wrongful death lawyers can help it. We understand how you feel, and we're always ready to help. 
We work hard to defend your rights and ensure that you'll get the compensation you deserve. Reach out to us today and call (818) 240-1800. Let's discuss your case with no obligation.